Church of England to Start Personality Test to Weed Out Narcissistic Clergy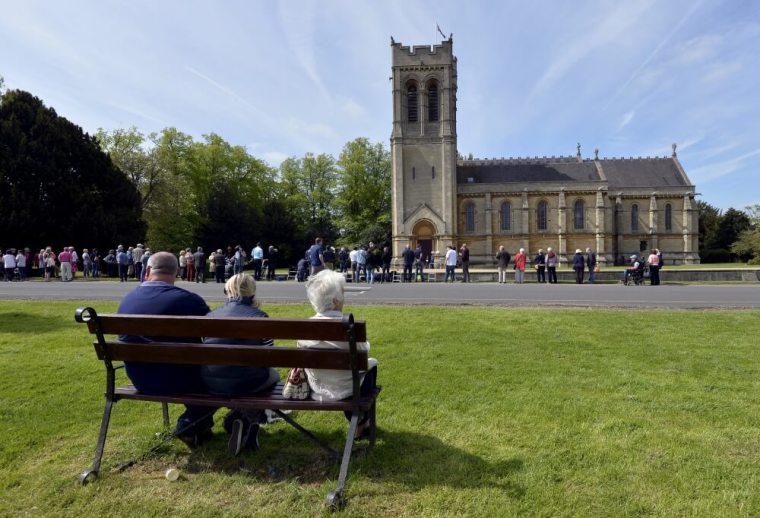 Amid concerns that the office of priesthood attracts narcissists, the Church of England wants all trainee priests to go through personality tests before their induction.
The denomination is "considering the use of psychological assessment as part of the process of discernment for those seeking ordination in the Church of England," The Telegraph quotes Julian Hubbard, director of the Church's Ministry Division, as saying.
The Church's bishops will consider undertaking an exercise next year to find ways to analyze the personalities of new priests so that the denomination knows what kind of people it's attracting.
According to Mark Vernon, a psychotherapist and former Church of England priest, narcissists are attracted by positions of power to "lord it over others."
"The church offers a particular route which would appeal to some who like the entitlement — you're called a reverend, you sit in high places, you wear special clothes, you're seen as authoritative, you have captive audiences, you're spiritually elite — whatever it might be, people get drawn to that way of trying to cope with that sense of self-dissatisfaction," Vernon tells the newspaper.
U.S. researchers R. Glenn Ball and Darrell Puls also wrote in their recent book, Let Us Prey, about ministers in a mainstream Protestant church in Canada being diagnosed as being narcissists.
"In this study of a large Canadian denomination, just under one in three pastors met the diagnostic criteria of Narcissistic Personality Disorder," says the book's introduction. "This is one of the most destructive and least treatable of all mental disorders, but is often well hidden behind layers of 'sacred' deception," it adds.
"Some are charismatic while others are quiet and even awkward, but they share the same needs for power, control, praise, and public recognition. They are also rigid, unbending, never wrong, demanding, and full of hidden rage, leaving the people working for them in demoralized fear. They see you as inferior and God as a rival, while the worst see themselves as God. If they see you as a threat, they will do everything possible to destroy you spiritually and emotionally."
Meanwhile, another report says the Church of England might be turning to other traditions for revitalization amid plummeting numbers, in hopes that "fresh" preaching styles would reinvigorate and reverse their declining membership.
A recent proposal at a synod meeting would allow local bishops to decide who can preach sermons in Anglican churches without previous approval from the archbishop of Canterbury and York, which is the case at present.