Church Youth Worker Shot Dead in Bed With 11-Y-O Daughter Inside Home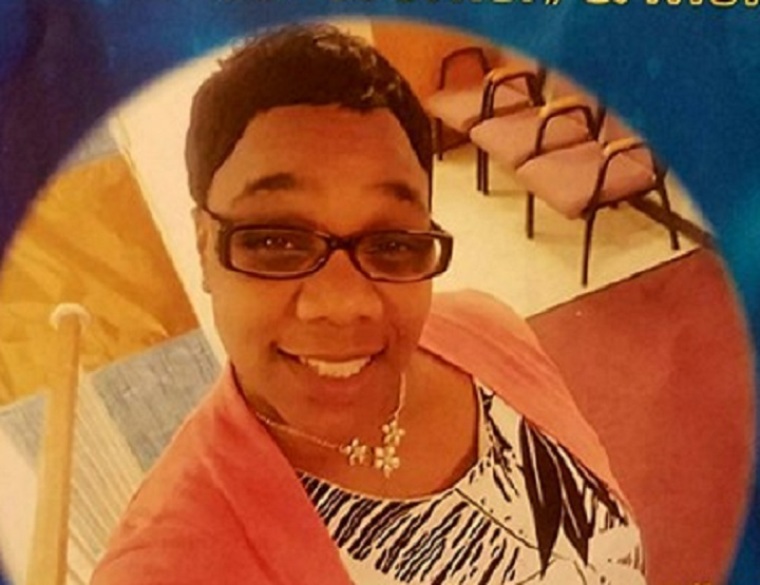 Two Washington, D.C. churches are now in collective grief with the family and friends of a beloved youth worker and mother Stephanie Goodloe, 40, after she was shot dead as she lay in bed inside her home, allegedly by her ex-boyfriend, while her 11-year-old daughter was inside.
"It's one of our members," Mt. Gilead Baptist Church member in Washington, D.C., N.J. Mitchell told NBC Washington.
"We're just horrified, horrified," said Mitchell. "We have to realize that we have to keep going on one day and one step at a time."
Mitchell explained that the announcement of Goodloe's death in church on Sunday devastated the congregation that was hoping to celebrate a happy Father's Day.
"I'm in theater and I'm actually doing a production on gun violence and to come into church today and to hear this terrible news it's just overwhelming, it's heartbreaking and we definitely need to do something policywise," Mitchell added.
In a post on their Facebook page, Mt. Gilead acknowledged the loss of Goodloe and asked the church to pray for her family.
"Our congregation is saddened by the tragic loss of our dear member and friend Stephanie Goodloe. Please keep her mother, brother, daughter and extended family in your prayers," said the statement.
Another church, Christian Tabernacle Church of God, said in a statement that Goodloe was a former daycare director and they grieved for her.
"We offer our prayers for the family of our former daycare Director Stephanie Goodloe who was taken from the world far too soon. We encourage you to love without restraint!" they said.
Police told WJLA that at about 1:25 a.m., Saturday, officers responded to the 700 block of Kentucky Avenue, SE for a "trouble call" and found Goodloe "suffering from apparent gunshot wounds" upon arrival. She was pronounced dead at the scene. A WTOP report says it was Goodloe's daughter who called 911 when she heard the gunshots.
Police later arrested Goodloe's ex-boyfriend Donald Hairston of District Heights, Maryland, and charged him with first degree murder. According to a WUSA9 report, Hairston, 49, invaded Goodloe's home on Kentucky Avenue Saturday and shot her multiple times in bed. He appeared in court Monday on a charge of first degree murder while armed.
Hairston apparently wanted to remain in contact with Goodloe's 11-year-old daughter, but he was told to stay away.
Court documents highlighted by NBC 4 show that in the two weeks before Goodloe was killed, she contacted police several times to report that Hairston was harassing and threatening her.
Goodloe told police that on June 4 Hairston kicked and banged on her windows multiple times throughout the morning. When she left home about noon that day, she saw that the tires of her car had been slashed. She was granted a temporarily restraining order.
The report further noted that on June 9, Hairston violated the protective order by calling her from multiple phone numbers and showing up at her home still upset that he could not see Goodloe's daughter.
Last Friday, just a day before she was killed, Goodloe told police that Hairston had violated the restraining order. He had called her at work to tell her she should leave D.C. because he would send people to hurt her. Hairston allegedly told her he did not care if he went to jail.
"Stephanie didn't deserve...." Goodloe's next door neighbor Lucinda Shepperson tried explaining to WUSA9 before breaking down.
"After this happened, I couldn't sleep. I couldn't sleep," Shepperson said. "I went to the grocery store, all I could think about was Stephanie. It shouldn't have happened. Just shouldn't have happened."
Goodloe had been due back in court on Monday to ask for a permanent restraining order against Hairston, who has a long criminal record according to WUSA9.
"He knew she had a child. Why would he do a thing like that?" Shepperson asked angrily. "This child is going to have to be raised by someone else without a mother."
A candlelight vigil is planned for tonight to honor, Goodloe.