Churches to Get FEMA Disaster Relief Funding in Budget Bill Signed by Trump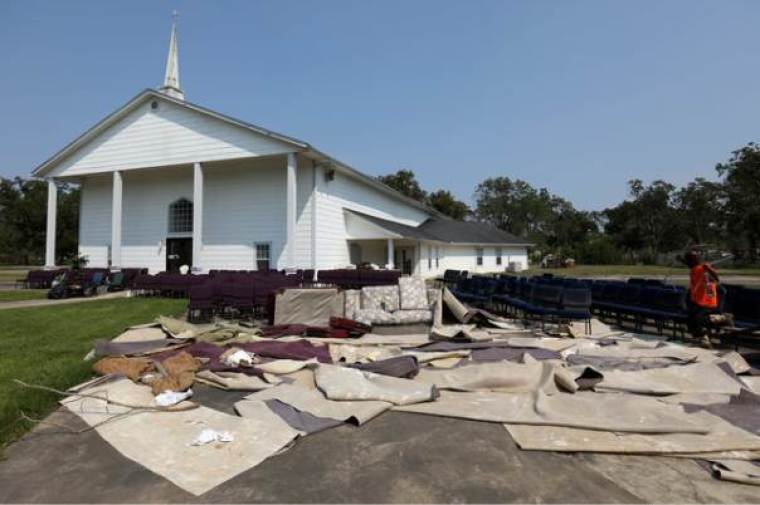 A provision included in the two-year budget agreement signed by President Donald Trump Friday morning provides congressional assurance that churches and other houses of worship can legally receive disaster relief funding after several decades of exclusion.
Although the legislation is estimated to add over $300 billion to the federal deficit, it includes language that solidifies in law the eligibility of churches and other houses of worship damaged by natural disasters to receive repair funding from the Federal Emergency Management Agency. 
"Congress has delivered a big victory for houses of worship everywhere," Diana Verm, legal counsel at the nonprofit religious freedom law firm Becket, said in a statement.
Becket represents Florida synagogues and Texas churches that sued the federal government last year after being denied FEMA funding in the wake of Hurricanes Harvey and Irma because of a rule barring the funding from going to houses of worship.
"It was always strange to tell houses of worship that there is no room at the inn, when they are the first to help in time of need," Verm added. "Congress has now put this troubling history of discrimination behind us."
The new provision provides a legal backbone to a FEMA policy change made by the Trump administration last month that effectively opened up disaster relief funding for churches, mosques, temples, synagogues and other houses of worship looking for help rebuilding.
"This is a very welcome change to the federal government's unfair treatment of houses of worship, which made it so much harder for them to rebuild after the devastation wrought by hurricanes such as Harvey and Irma, and years ago by Superstorm Sandy," Nathan Diament, the executive director of the Union of Orthodox Jewish Congregations of America, said in a statement.
Although religious freedom advocates are praising the provision, proponents of secularism have been quick to voice their disagreement.
"Congress is literally taking money from the individuals and communities who most need disaster relief and giving it to unaccountable houses of worship," American Atheists legal and policy director Alison Gill said in a statement. "Houses of worship are exempt from even the most basic financial disclosure requirements, and giving them taxpayer funds to build altars, minarets, and holy arks is a recipe for fraud and abuse."
In an early-January public policy guide, FEMA explained the reasoning for the policy change.
The guide cited the U.S. Supreme Court's ruling last June in favor of a Missouri church that sued the state government over a law preventing it from receiving funding made available to non-secular institutions for playground resurfacing.
"In light of the Trinity Lutheran decision, FEMA has considered its guidance on private nonprofit facility eligibility and determined that it will revise its interpretation of the aforementioned statutory and regulatory authorities so as not to exclude houses of worship from eligibility for FEMA aid on the basis of the religious character or primarily religious use of the facility," the document reads.
Additionally, the case of Harvest Family Church vs. FEMA went all the way to the Supreme Court last year. According to Becket, the court instructed FEMA to justify its exclusion policy. The Supreme Court's request led to FEMA issuing the rule change.
"Today's action by Congress makes that new policy law," Becket explained in a press release.
The move to allow churches to receive federal disaster relief aid was also supported by many on the left side of the political spectrum. Editorial boards of the Los Angeles Times and the Chicago Tribune support FEMA funding for churches, as do members of the Congressional Black Caucus.
Additionally, the U.S. House of Representatives voted in 2013 by a tally of 354 to 72 in support of a measure that would have made houses of worship eligible for FEMA aid. A total of 130 Democrats voted for the measure.