FEMA Called 'Grinch Who Stole Christmas' as Judge Denies Aid Request of Damaged Evangelical Churches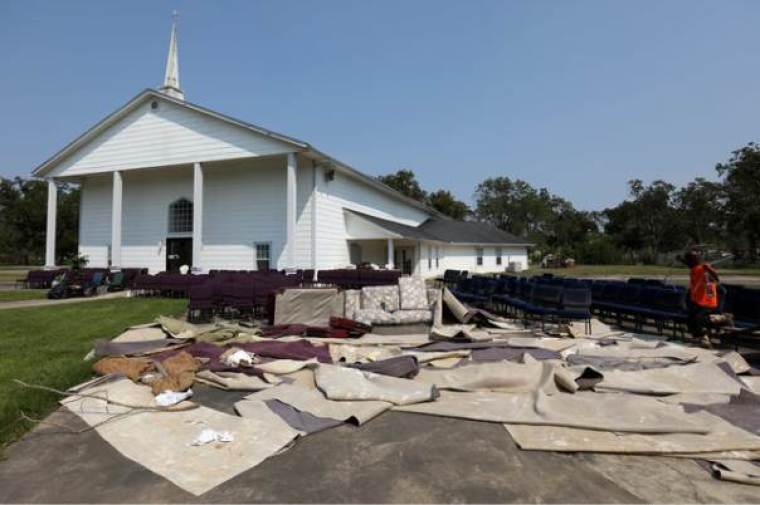 The Federal Emergency Management Agency is being called "the Grinch who stole Christmas" after a federal judge ruled against the emergency aid request of three storm-damaged evangelical churches in Texas.
"Plaintiffs do not have to choose between being a church and receiving a government benefit because FEMA's funds are not contingent on plaintiffs' status as churches," U.S. District Judge Gray Miller said in his decision on Thursday.
"Rather, FEMA's funds are contingent on how plaintiffs plan to use the funds — here, rebuilding facilities used for religious activities."
Harvest Family Church, Hi-Way Tabernacle and Rockport First Assembly of God, which were all damaged by Hurricane Harvey in August, filed a lawsuit against FEMA in September, arguing that its policy against providing aid to religious organizations is unconstitutional.
Miller has not issued a ruling on whether FEMA's policy is unconstitutional, but decided not to grant the churches' request for a preliminary injunction and temporary restraining order to relieve them from the exclusion policy.
FEMA denies disaster relief grants to facilities primarily used for religious activities. Grants are only given to private nonprofits that provide religious services if more than 50 percent of their facility is used for non-religious purposes.
Eric Rassbach, deputy general counsel at Becket, the law group backing the churches, said in response to the ruling that "FEMA is turning into the Grinch Who Stole Christmas."
"By continuing to discriminate against churches, FEMA is sending the message that churches are not full members of the community, when they are in fact the beating heart of disaster recovery in Texas and elsewhere," he stated.
Alex Luchenitser, associate legal director at Americans United for Separation of Church and State, meanwhile, praised Miller's decision.
"The Court correctly recognized that the Constitution does not require the government to grant churches tax dollars to rebuild their places of worship," Luchenitser said.
"This ruling protects the freedom of conscience of taxpayers by ensuring that they do not have to subsidize religions to which they do not subscribe. It also protects the religious freedom of churches, because governmental funding can result in improper governmental interference in religious matters."
Miller replaced U.S. District Judge Keith P. Ellison, who had given the government until Dec. 1 to respond to the churches' request for relief funds.
Both Roman Catholic and Jewish groups had submitted friend-of-the-court briefs on behalf of the Texas churches, stating that FEMA's policies are "unfair."
The Archdiocese of Galveston-Houston pointed out that houses of worship are often at the "very forefront" of providing "immediate aid to persons in need, regardless of faith, in the aftermath of serious tropic storms and other natural disasters."
Congregation Torah Vachesed synagogue of Houston noted that Jewish institutions provided important relief efforts in Houston following Harvey in August.
"FEMA's policy against funding otherwise qualifying religious institutions would deny these same institutions equal access to public assistance to repair flood damage," the group argued.
The churches filed an emergency appeal late Thursday night to the 5th U.S. Circuit Court of Appeals.