Churches leave Mennonite denomination over theology, LGBT stance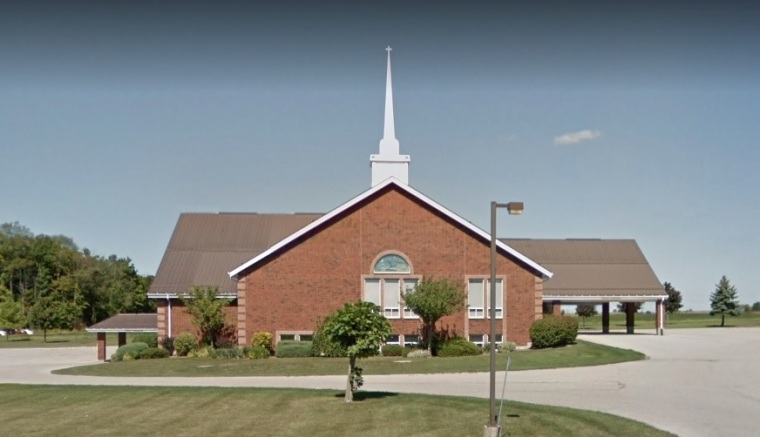 Correction appended

Congregations from three Anabaptist churches in Ontario have left the over 100-congregation Mennonite Church Eastern Canada over theological concerns, some of which relate to issues of sexuality and salvation. 
"We announce with great sadness Kingsfield-Clinton and Kingsfield-Zurich Mennonite Church, Living Water Christian Fellowship and Maple View Mennonite Church have left the MC Eastern Canada family," the church conference said a recent statement publicized by CanadianMennonite.org. 
"After a healthy conversation with leadership from each congregation, we mourn their leaving, and we bless and pray God's best for each of them in their future ministry."
According to the magazine, the churches formalized their departures from the denomination earlier this spring. 
Pastor Brent Kipfer of Maple View Mennonite Church in Wellesley told the magazine that his church began a discernment process after members of the evangelical congregation noticed a "more widely varying theological diversity within MC Eastern Canada and MC Canada."
Maple View formally left MC Eastern Canada on April 25, 2020 and became an associate member of the Ontario Conference of Mennonite Brethren Churches in June 2019. 
Kipfer said that Maple View was spurred to "review its relationships with the denomination" due to the MC Canada's shifting stance on LGBT issues. 
In 2016, MC Canada congregations voted in favor of creating space for congregations to hold differing views from MC Canada's traditional definition of marriage as being a union between one man and one woman. 
"[C]oncerns about sexual ethics [are] a secondary expression of a deeper theological divergence … anchored in a more substantial discomfort with the range of theological diversity in the denomination," Kipfer was quoted as saying.
The Kingsfield-Clinton and Kingsfield-Zurich Mennonite Church family of congregations have left the MC Eastern Canada and joined the Ontario Conference of Mennonite Brethren Churches as associate members. 
Lead Pastor Ryan Jantzi told the Canadian Mennonite that around June 2018, church members acknowledged that they were "out of sync" with the shifting policies of the regional church body and felt more isolated. 
The Kingsfield congregations stepped down to associate members of MC Eastern Canada in 2019 before a formal two-part vote was held in January. A majority of members voted to formally withdraw from MC Eastern Canada. 
According to Jantzi, the Kingsfield  congregants were primarily concerned about convictions related to salvation and mission and how the "Mennonite church landscape has shifted."
He said that the Kingsfield congregations affirm that Jesus is the only way to salvation and that "everyone, everywhere ought to be invited to place their faith in Jesus." 
Another concern, Jantzi said, was that his congregations were not completely in sync with MC Canada's shifting position on sexuality.

Jantzi said that "even as we hold to the overall historic, traditional teaching on this, we are also adapting in this area."
"We also are on a journey of learning how to care for and disciple those who experience same-sex attraction and gender dysphoria," he was quoted as saying. "This is a growth area for us too."
Jantzi assured, however, that there were many "points of blessing" for the Kingsfield congregations throughout their time with MC Eastern Canada. 
The Christian Post reached out to Living Water Fellowship Church in New Hamburg for comment on why the congregation stepped away from MC Eastern Canada. A response is pending. 
Living Water chose not to make a statement after repeated requests for comment by Canadian Mennonite.
MC Eastern Canada Executive Minister David Martin said that the denomination is "gratified" that the congregations' departure took place "on good terms." 
"We are pleased to have had the opportunity to engage with each congregation in frank and helpful conversation," Martin told the magazine, adding that MC Eastern Canada "respects the various decisions that each congregation has made in terms of how they desire to follow their call to ministry."
"Even though our formal affiliations are changing, we have taken the time to pray together and bless each other," Martin concluded. "We will continue to pray for each other and ask for God's blessing on our respective ministries."
Disagreement over sexuality has led to other Mennonite denominational divisions in recent years.
In 2018, the largest conference of Mennonite churches in the United States departed from the Mennonite Church USA over changing views on homosexuality. 
In 2015, the denomination made a similar move to create more space for theological divergence from its traditional marriage stance. 
The Lancaster Mennonite Conference, which had over 179 congregations across New York, Pennsylvania and Ohio in addition to over 70,000 members, departed from the conference after its leaders voted to do so in 2015.
The move led to about eight churches ending their affiliation with the Lancaster conference because of their desire to stay with Mennonite Church USA. 
Correction: May 20, 2020:
An earlier version of this article incorrectly stated that Maple View Mennonite Church stepped down to an associate member of Mennonite Church Eastern Canada last June. Rather in June 2019, the church became an associate member of the Ontario Conference of Mennonite Brethren Churches. Maple View formally left MC Eastern Canada on April 25, 2020.