Churches Must Not Be Excluded From FEMA Relief, Senators Declare in Bill Tackling 'Discrimination'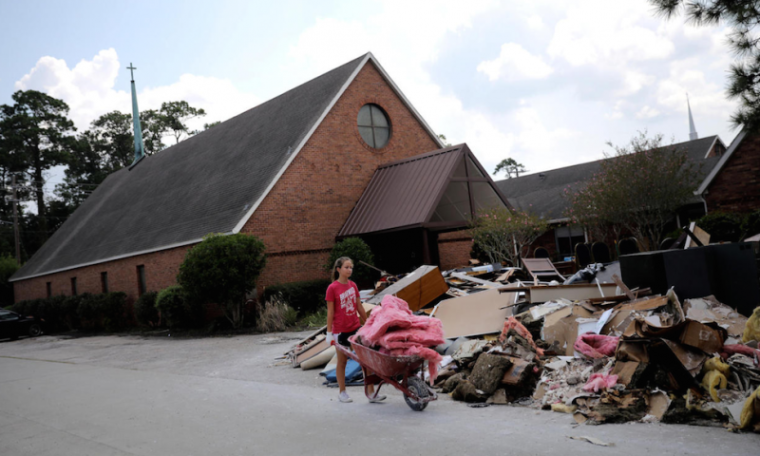 Four Republican senators have introduced a new bill aimed at allowing houses of worship, such as churches, the right to receive federal assistance in the wake of natural disasters.
Senators Roy Blunt (Mo.), John Cornyn (Texas), Ted Cruz (Texas), and James Lankford (Okla.) introduced the Federal Disaster Assistance Nonprofit Fairness Act on Monday, following lawsuits launched by churches seeking to be included in the Federal Emergency Management Agency program.
The bill looks to give houses of worship equal access as other nonprofits in applying for disaster relief.
"Houses of worship provide vital support services during natural disasters, including food, comfort, shelter and much more," Blunt said in a statement posted on his website.
"It is imperative that they have the resources they need to recover and rebuild. I urge my colleagues to support this bill, and help ensure houses of worship are able to continue serving local communities when they need it most."
Cornyn said that nonprofits, including houses of worship, often play a "critical role" in disaster relief assistance, as seen in the aftermath of Hurricanes Harvey and Irma.
"Equal treatment in FEMA grant programs for all nonprofits, including religious institutions, must be reached so these groups can continue to help communities in Texas and elsewhere recover," he stated.
Three churches in Texas sued FEMA earlier in September because of the denial of disaster relief funds for houses of worship under the Stafford Act, due to the separation of church and state.
Diana Verm, counsel at the nonprofit, public-interest law firm The Becket Fund, said that government aid should be available to all.
"Hurricane Harvey didn't cherry-pick its victims; FEMA shouldn't cherry-pick whom it helps," Verm declared.
"FEMA has previously praised churches and religious ministries and the valuable shelter and aid they provide to disaster-stricken communities, and regularly uses houses of worship to set up relief centers," the group pointed out.
Texas Senator Cruz insisted that religious nonprofit organizations should not be excluded from disaster aid grants simply because they are faith-based.
"This policy is discriminatory and wrong. We must ensure that religious organizations are eligible for federal assistance on the same terms as other non-profits after being damaged or destroyed during natural disasters such as Hurricanes Harvey and Irma," Cruz said.
"These religious institutions are central to our communities, provide vital services for our friends and neighbors, and are often the first to open their doors during a devastating crisis offering aid to those in need. I encourage my Senate colleagues on both sides of the aisle to support this important legislation so that we can swiftly enact this bill into law."
Lankford pointed to a Spureme Court 7-2 decision in June that sided with Trinity Lutheran church in Missouri, which found that the exclusion of religious institutions from public benefits is "odious to the Constitution."
"Likewise, houses of worship that serve our communities and are impacted by natural disasters like Hurricanes Harvey and Irma, should not be disqualified from disaster assistance simply because they are religious in nature," the Oklahoma senator said.
"They should be able to apply for these grants just like other entities."
President Donald Trump has also spoken out on the issue, tweeting earlier this month that "churches in Texas should be entitled to reimbursement from FEMA Relief Funds for helping victims of Hurricane Harvey."
Trump was criticized for his views by the Wisconsin-based Freedom From Religion Foundation, which said that he exhibited a "gross misunderstanding of the American Experiment."
"The government can help many individuals and nonprofits rebuild, but not churches. It is a founding principal of our nation that citizens may not be taxed in support of religion and churches," FFRF Co-President Annie Laurie Gaylor argued.