Churches Can't Have Sex-Segregated Bathrooms, Make Transgender Feel Unwelcome, Unless Closed to Public, Iowa Commission Says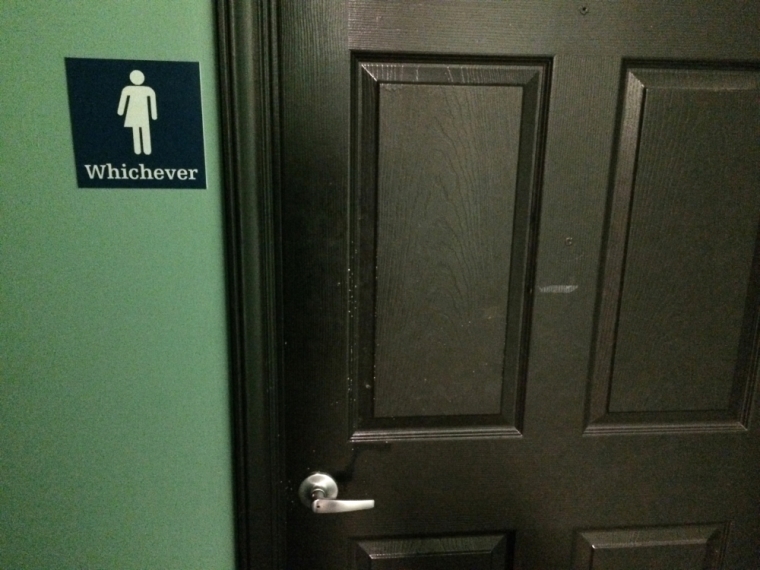 Iowa churches are required to base bathroom use upon gender identity, not biological sex, and could be barred from making statements that make a transgender person feel unwelcome, unless services are closed to the public, the Iowa Civil Rights Commission has stated.
The Alliance Defending Freedom filed a federal lawsuit on Monday against members of the Iowa Civil Rights Commission in order to stop censorship of sermons on sexuality and marriage ethics. ADF Senior Counsel and Director for Center for Christian Ministries Erik Stanley told the Christian Post that the the government "is acting unconstitutionally in attempting to apply the Civil Rights Act against churches."
Advocating on behalf of Fort Des Moines Church of Christ, the ADF complaint argues that the church should not be mandated to communicate messages it objects to nor should it be forced to open their restrooms, locker rooms and shower facilities to members the opposite sex. In an email statement to CP, Stanley continued that the Iowa "exemption for religious institutions is unconstitutionally vague."
"The Civil Rights Commission, an unelected body, has the power to decide what falls within the exemption and what does not. And by putting out the brochure, the Commission has obviously interpreted that the exemption does not apply to 'church services open to the public.' The Commission interprets the Civil Rights Act to apply to distinctly religious things a church does. That's unconstitutional," Stanley said.
The ICRC's online brochure states that due to the expansion of the Iowa Civil Rights Act, it is illegal to discriminate based on sexual orientation and gender identity. This means businesses must allow bathroom use to be based upon gender identity, not biological sex.
The Iowa Civil Rights Commission is contending that a the statute prohibits churches from teaching biblical sexual ethics if it would "directly or indirectly" cause people of any particular gender identity to feel "unwelcome" in conjunction with any service, event, or other religious activity. The ban, the ADF attorneys argue, can be employed to bind churches from making any public statements on the subject, even from the pulpit.
Included in these brochure guidelines is a Q&A section entitled "Does this Law Apply to Churches?" to which the Commission answers: "Sometimes."
"Iowa law provides that these protections do not apply to religious institutions with respect to any religion-based qualifications when such qualifications are related to a bona fide religious purpose. Where qualifications are not related to a bona fide religious purpose, churches are still subject to the law's provisions. (e.g. a child care facility operated at a church or a church service open to the public)," the guidelines read.
According to an ADF press release, legal counsel Christiana Holcomb said that "churches should be free to teach their religious beliefs and operate their houses of worship according to their faith without being threatened by the government. That is a foundational First Amendment principle."
"Churches have always been protected from government intrusion, and they still are. They have a firmly established freedom to teach their beliefs and set internal policies that reflect their biblical teachings about marriage and human sexuality. One can hardly imagine a more obvious unconstitutional invasion of the state into the internal affairs of the church," she continued.
In a July 5th National Review post, writer David French, a former ADF attorney himself, noted that it was not so long ago that when Christian concern that the government would soon be regulating the affairs of churches was dismissed as absurd paranoia, but now that very thing taking shape.
"Under current guidance, churches in Iowa must become 'members only' to exercise their religious liberty. It's tough to imagine this guidance surviving even liberal judicial review, but even if struck down it shows where some on the Left want to take the law," French said.