Ciara Performs Pregnant Mountaintop 'Twerk' for Husband, Russell Wilson, on 28th Birthday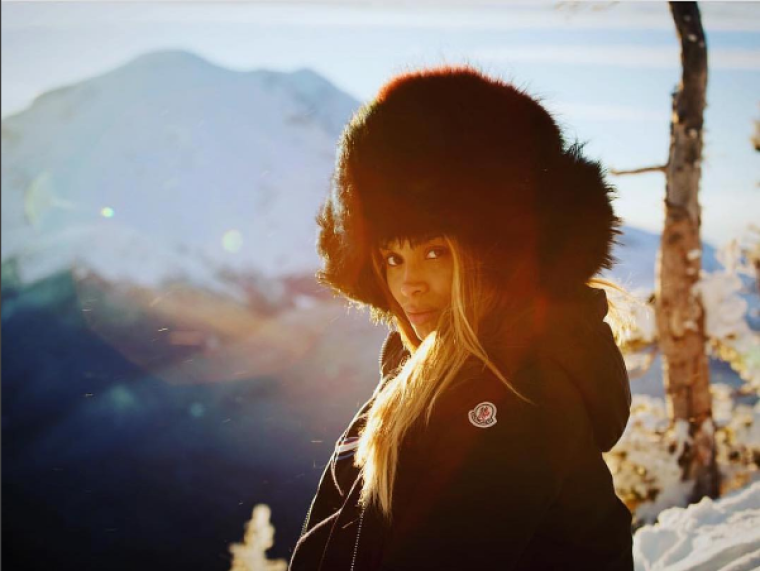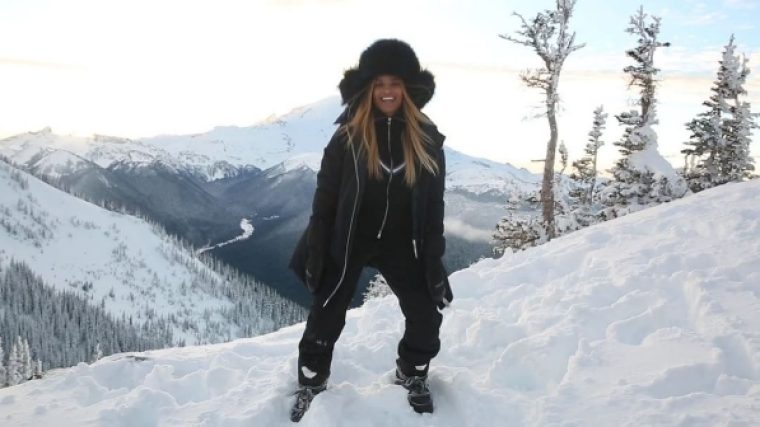 View Photos
Expectant mother and singer Ciara didn't let her pregnancy prevent her from giving her husband and birthday boy, Seattle Seahawks quarterback Russell Wilson, a mountaintop "twerk" on Tuesday.
Ciara performed the dance for her 28-year-old husband atop a portion of Washington state's Cascade Mountains at the Crystal Mountain Resort. Filmed and posted to Instagram on Wednesday, the celebrity is dressed in what looks to be a furry, black ensemble as she bends, gyrates her hips, and swings her hands in the air to a hip-hop beat. She playfully moves up to the camera and blows a kiss as it pans away to a view of the Casade Mountains. 
Along with the video, the singer includes a heart-warming message to her husband.
"Celebrated my hubby's @DangeRussWilson birthday on the mountain top. It's only right I do a little dance. Love you baby." The post has garnered more than 890,000 views and nearly 3,000 comments.
Many celebrities are known for twerking either in music videos or their social media posts, including singer Miley Cyrus, model Kate Upton, rapper Nicki Minaj, and singer Selena Gomez.
But not everyone sees twerking in a positive light.
Pastor and gospel singer Shirley Caesar is one of those people. She disapproved of the gyrating dance when one of her songs turned into a twerking anthem.
Caesar's gospel hit "Hold My Mule," in which she tells the story of how a young man is ousted from his church because he gets too emotional, resurfaced in a remixed version. 
One line in Caesar's song explains how God still provides for the shunned man with "beans, greens, potatoes, tomatoes, lambs, rams, hogs, dogs, chickens, turkeys, rabbits — you name it!"
Around this year's Thanksgiving holiday, that particular line was lifted from the song and morphed into the hashtag #UNameItChallenge. The hashtag went viral on Twitter, as well as on other social media platforms. Participants named foods that they would have or had eaten on Thanksgiving Day, and repeated: "I got beans, greens, potatoes, tomatoes, lambs, rams, hogs, dogs, chickens, turkeys, rabbits — you name it!"
While Caesar appreciated the new-found attention of "Hold My Mule" and didn't mind some of the dancing that many were doing to its beat, she was dismayed that some women were twerking to her song and posted their scantily clad performances on social media.
"I'm really excited about everything that's going on," Caesar told TMZ before explaining the concerns she has with the "U Name It" challenge. "When you look and see all the gyrations and especially the women. I can even put up with the dancing, but all of the shaking and the twerking and all of that. I just want everybody to know that I'm a gospel singer, I'm a born-again believer, I'm a pastor, and I don't ever want anything to bring a [negative] reflection on what I stand for."