Russell Wilson, Ciara Get Marital Advice From Kids at Seattle Children's Hospital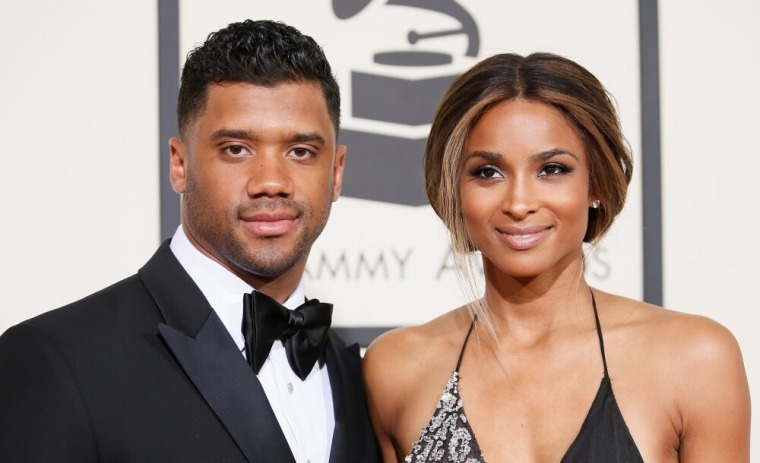 Now that Seattle Seahawks quarterback Russell Wilson has tied the knot with R&B singer Ciara Harris, he is getting marital advice from kids at the Seattle Children's Hospital where the Christian athlete has volunteered for years.
In a video posted on the Twitter page of the Seattle Children's Hospital, the pint sized patients of the facility gave Wilson advice like, "give her kisses."
A few giggly kids went on to give more marital tips to the couple who married last week.
"I think the best thing that makes a great marriage is having each other's back, having always the best advice for them and just [trusting] in each other," another child added.
"She's always right," one giggling child said.
Yet another said, "they've got to love each other, they've got to trust each other and you have to have fun."
The video ended in a congratulatory message for the newlyweds who frequented the hospital together to spend time with the sick children there. Wilson, the 27-year-old Seattle Seahawks quarterback, has been consistent in volunteering for the hospital for years and was even named "team captain" in the initiative called "Strong Against Cancer" in 2014.
Last year, Wilson invited Ciara to join him at the hospital that he regularly visits on Tuesdays. The Seattle Children's Hospital and Research Foundation's "Strong Against Cancer" initiative seeks to end childhood cancer in the next decade.
After Wilson signed on to be the "team captain" in the initiative, he explained why it was important for him to get involved.
"Annually, pediatric cancers receive less than 3 percent of the National Cancer Institute budget, which is why it's so important for all of us to support initiatives like Strong Against Cancer," Wilson said in a previous Seattle Children's Hospital press release. "The scientists working on immunotherapy have the treatment and the results to get us to a place where childhood cancer is no worse than a common virus. All that's needed now are the resources to bring it to every kid who needs it."
While he is talented on the football field, Wilson believes his God-given purpose involves giving back to others.
"I believe God has put me on this earth to serve others. That's why there's nothing more fulfilling than walking into a child's hospital room and finding out how they're doing – listening to their stories," Wilson previously wrote in his blog on the Seattle Children's Hospital website. "All these kids are so brave and to be there for them and give them a boost is really important to me. What they don't know is how much they affect me: I get an even bigger boost from them!"