Ciara, Russell Wilson Glorify God for Singer's 2-Y-O Son, Future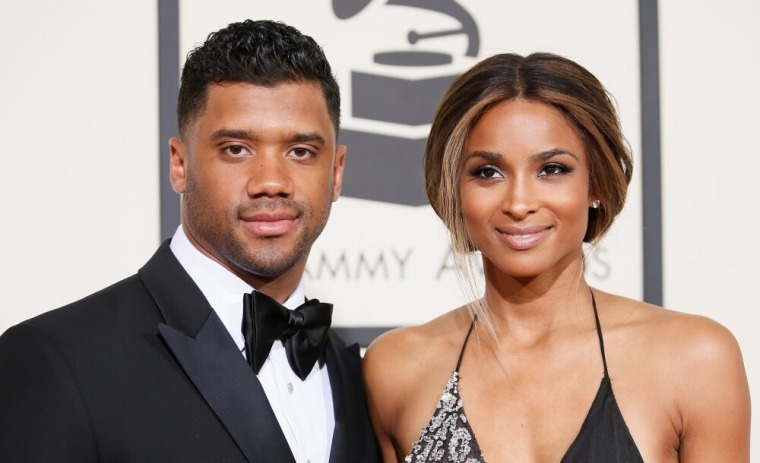 Singer Ciara Harris is publicly thanking God for the experience of motherhood in celebration of her son's second birthday.
"It has truly been the best life experience watching you grow! I am so grateful to God for you, and I can't wait to see all the many other amazing things He has in store for you," the 30-year-old singer shared in a personal Instagram message for her son. "Mommy loves you soooo much! #HappyBirthday to my prince, Future Zahir."
Ciara shares her son with hip-hop rapper Future, whom the toddler is named after. Now that she is engaged to Seattle Seahawks quarterback Russell Wilson, he also shared a special birthday message for the now 2-year-old Future Zahir Wilburn.
"Watching him grow over the past year and a half has been [one of] the most fulfilling and special things I've ever been around. He gets the purest and the sweetest love from you and to watch you be the woman and mom you are ALL the time," Wilson commented on Ciara's Instagram message. "… No matter what the circumstances or situation … good or bad … brings me so much joy and most importantly him. He is so blessed to have you hold him and hug him and love him with so much pure and real love that he will have no limits to what God has in store for him."
Wilson ended his message giving glory to God.
"You both bring me pure joy and I can't wait to see him grow more and more into the loving, caring, kind-hearted man that he will be ... 2 years old! Wow," he wrote. "God is good!"
Speaking about her son in a previous interview on Power 105.1 FM's syndicated radio show "The Breakfast Club" earlier this year, Ciara said:"Honestly, I feel like everything in life happens for a reason and my son has been the greatest gift that God has given me in my life and been the most game-changing thing that's happened to my life, in a necessary way."
During an interview with People magazine last September, she shared that she had already started teaching her son how to praise Jesus.
"The other day we were saying, 'Thank you, Jesus' and I would say, 'Say, thank you!' And he would say, 'Tank you!' I'd say, 'Je-sus' and he'd say, 'Yee-yus,'" she said. "It is so sweet!"
Ciara also spoke about having children with Wilson after they are married, saying: "I definitely [want more kids], yes. [Russell and I] discuss a lot of things … a lot of good things."