Ciara Shares First Photos of Baby Sienna and Prayer for Her Discernment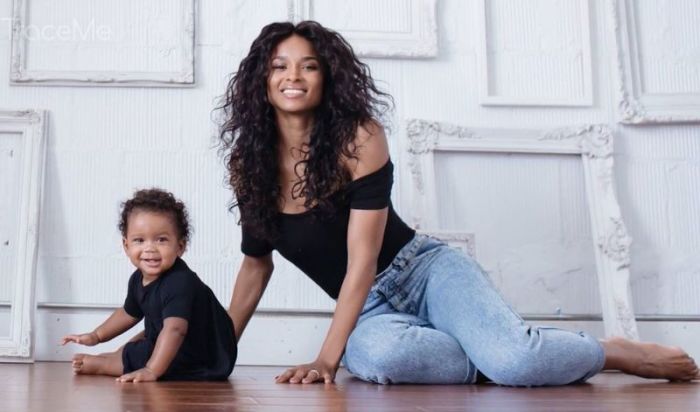 Singer Ciara has for the first time shared photos of her baby girl nine months after giving birth in April.
The 32-year-old singer-songwriter and wife to Seattle Seahawks quarterback Russell Wilson, took to their TraceMe app to reveal the first public photos of their daughter, Sienna Princess Wilson, on Thursday. Ciara shared the photographs, taken by her husband, along with an open letter that she wrote to her daughter.
In the letter, Ciara revealed that she prayed for the little girl whom she calls "a young queen."
"Since the day you were born, watching you grow up has been the greatest blessing a mom could ask for. You are the little girl I always prayed for and more," she wrote. "I'm so grateful for you. When I look in your eyes I see the sweetest angel."
The singer also shared her prayer list for young Sienna, which included wishes for her to have "keen discernment."
"If I could put out my prayer list and it come true for you. I pray that you live life to the fullest and truly make the best of it," the letter continued. "You explore! That you will be surrounded by the right group of people, have keen discernment, and know when something's not right for you."
Before Ciara ever met Wilson, she prayed for a man like him. In a 2016 interview with Essence magazine, she said God gave her somebody that matched her specific prayers.
"I remember telling my friend the kind of guy I wanted: a God-fearing man with a very fun spirit who loves kids and would really, truly care for me," she told Essence. "I was very specific because I do believe you can have it all."
The couple was vocal about their love story throughout their dating process, which included a vow to abstain from sex until marriage.
Wilson first publicly revealed his intentions for his future wife during a July 2015 appearance at Pastor Miles McPherson's The Rock Church in San Diego, California. Wilson took to the stage to speak about God telling him how to lead Ciara in their union.
"I asked her 'What would you do if we took all that other stuff off the table and did it Jesus' way, no sex? I knew God had brought me into her life to bless her and for her to bless me, and to bless so many people with the impact that she has and I have," Wilson told McPherson. "We're not going to be perfect, by any means. But He's anointed both of us and He's calling for us to do something special."