Professing Christians Russell Wilson, Wife Ciara Criticized for Posting Nearly Nude Photos Online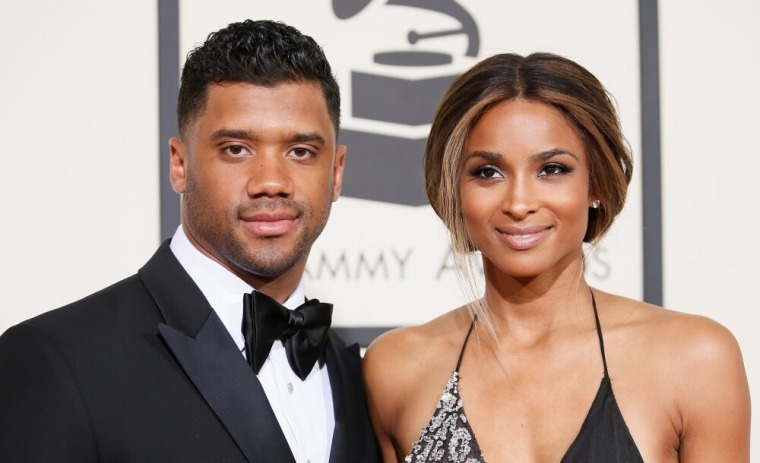 Russell Wilson and Ciara have been praised in the past for speaking publicly about their faith and abstaining from sex until they were married, but now the couple are facing criticism for releasing semi-nude photos of themselves taken during a photoshoot they did together.  
Ciara posted on Wednesday a series of pictures showing intimate bedroom shots taken by her husband, an NFL quarterback for the Seattle Seahawks. The singer shared the photos to her Instagram page, most without captions, save for one in which Ciara tagged Wilson using a heart-eye emoji smiley.
The 32-year-old mother of two showcased her toned body wearing nothing but a loose-fitting white button-down shirt. The pictures showed her wearing no makeup as she moved the shirt around to display different parts of her body.
While some praised Ciara, with many writing inappropriate comments lusting after Wilson's wife, others slammed the couple for posting the "private" photos.
"These pictures should be seen only by your husband, not on public display. Are you not a Christian family?" one commenter asked.
Another said," @Ciara is an amazing artist, person and mom. She doesn't need to expose her naked body. She's above all that nonsense."
"@Ciara, I adore you and @dangerusswilson, and you have nothing to prove; y'all are the bomb. However, posting semi-naked pics only perpetuates the myth that women are merely sexual objects for all to see," someone else added.
According to the posts, Wilson was behind the camera and appears to be exploring a new hobby during his off season, with the Seattle Seahawks who failed to make the playoffs for the first time since 2011.
Before the world was speaking about Ciara and Wilson's revealing photos, however, the couple made headlines for abstaining from sex while dating. Wilson told Pastor Miles McPherson at The Rock Church in San Diego, California, in 2015, that he and Ciara would not be having sex before marriage because the athlete felt led by God to do so.
The couple stuck to their convictions and were married in July 2016 at Peckforton Castle in Cheshire, England. They welcomed a daughter named Sienna Princess in April of 2017.