Clashes in Nigeria Claim 100 Christian and Muslim Lives
More than 100 Christians and Muslims have died in a fierce battle in Nigeria, that also wounded 1,000 and displaced 5,000, the Nigerian Red Cross reported on Friday, April 30, 2004.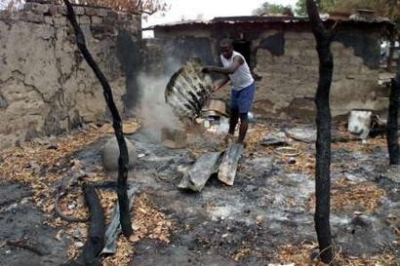 "It must have been more than 100, but we cannot confirm a specific number of dead," the Nigerian Red Cross Society official said.
While confirmed details of the fighting have been slow to emerge, the Red Cross estimates are conservative compared to local newspaper reports.
The fighting, which took place in the villages of Old Sarkin Kudu, New Sarkin Kudu, Auoshima One, Auoshima Two, Angon Masu and Sabon Layi, have reportedly been over farmland and livestock in the communities. However, officials believe religion played a large role in the fights since the two sides involved have been rival Nigerian tribes of Christians and Muslims.
The Muslim Fulani, who live as cattle herders and the Christian Tarok, who live as subsistence farmers, are reportedly fighting over land and cattle; most of the death and destruction have been through large cutlasses and arson.
According to Reuters, the latest attacks now bring the death toll from 10 weeks of