Clayton Jennings to Preach at Christian Conference a Year After Credentials Stripped Over Fornication, Adultery Allegations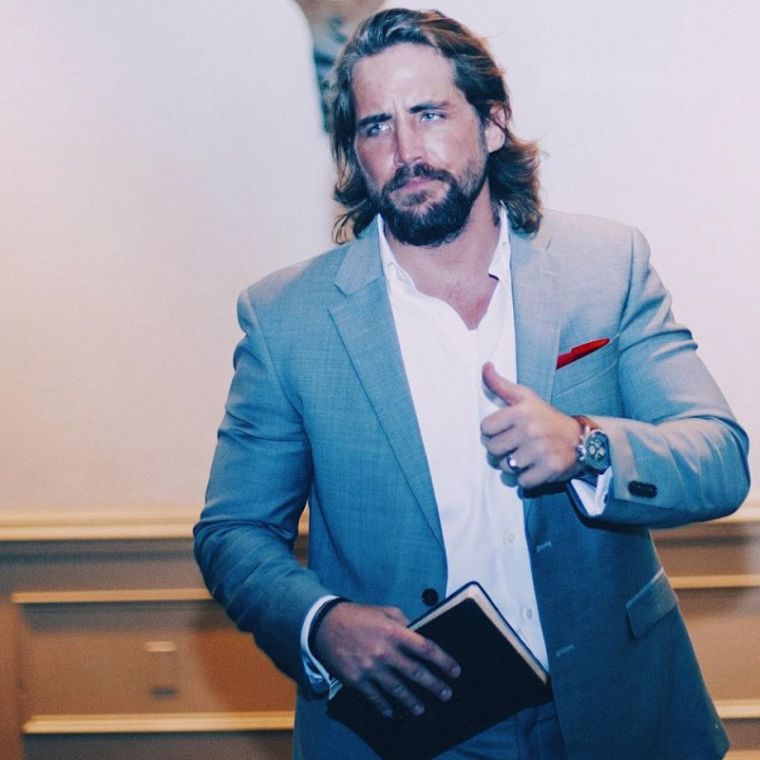 Just over a year after his ministry license was revoked by Harbor Shores Church in Indiana for refusing to submit to the authority of elders following multiple allegations of fornication and adultery while in ministry, celebrity evangelist Clayton Jennings will headline a conference this weekend that promises to help Christians do "bigger things" for Christ.
"WE ARE CALLED TO BE BOLD! The Be Bold Conference is more than an event ... it's more than an experience ... it's intended to: IMPACT your life with the truth of who Jesus Christ has called you to be. INSPIRE you to live at a different level, knowing that God has more in store for your life. EQUIP you with God's truth and wisdom from leaders who have already made a huge impact in today's world. EMPOWER you to do bigger things, and reach more people for Christ!" the website for the free conference set for March 2–3 at Mission City Church in Largo, Florida, says.
The conference will feature Jennings, Christian rapper Tripp Lee, Dustin LaChance, volunteer teaching pastor at Mission City Church, and Craig Altman, lead pastor at Grace Family Church, speaking live. Remote interviews will also be conducted with Louie Giglio, pastor of Passion City Church and founder of the Passion Movement, and Mark Batterson, lead pastor of National Community Church in Washington, D.C.
Jennings, 30, who rose to fame in 2011 after his self-produced film "Strayland" became a hit, stepped away from his ministry in December 2016 after several women came forward alleging he had engaged in extramarital sexual relations with them. His team told The Christian Post at the time that the only thing he was guilty of was fornication and he has openly admitted that he did it at times while he was in ministry.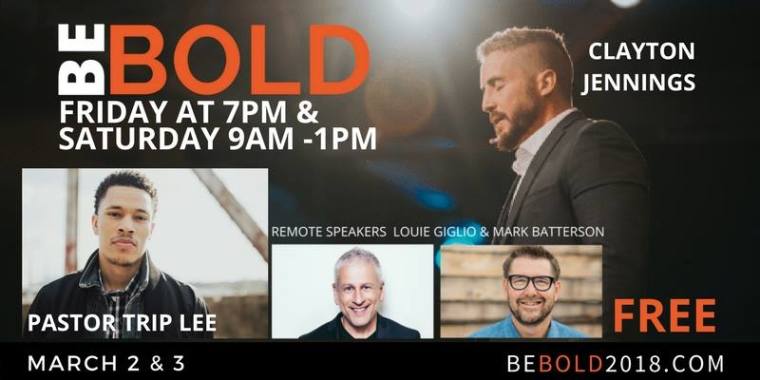 In a video posted to his Facebook page during the revelations, Jennings, whose father, Don Jennings, is senior pastor of Harbour Shores Church, admitted to sinning a lot.
"I wish you all didn't have to see me right now here at my lowest, but I wanted you to know this. I've sinned a lot, and I could tell you the stories of my past sins but I wouldn't know when to stop. I had sex before marriage and I broke a lot of hearts. But that's not even the worst part. Sometimes it was during seasons of ministry," Jennings confessed.
He noted that he was pursuing a path of repentance at his former church but a few weeks later in December 2016, Polemics Report cited an email from elders of Harbor Shores Church, revealing that Jennings had rejected their counsel and warned against participating in any of his efforts to minister.
"After weeks of prayer, counsel and attempts at discipleship, it is with heavy hearts that we, the elders of HSC, must inform you that ... Clayton has chosen to reject instruction from God's Word regarding spiritual leaders and repentance, as well as the counsel of HSC, yet intends to continue in ministry," the elders said.
"In November [2016], we removed his license, we have made many attempts to correct him and he refuses to submit to the authority of Harbour Shores Church. Clayton has informed us that he has joined another church and is therefore now their responsibility. We are deeply saddened by Clayton's decision and ask that you pray for his repentance and restoration. Additionally, we believe it is not appropriate to participate in any of his ministries, social media activity or related business ventures."
The new church he joined was not identified.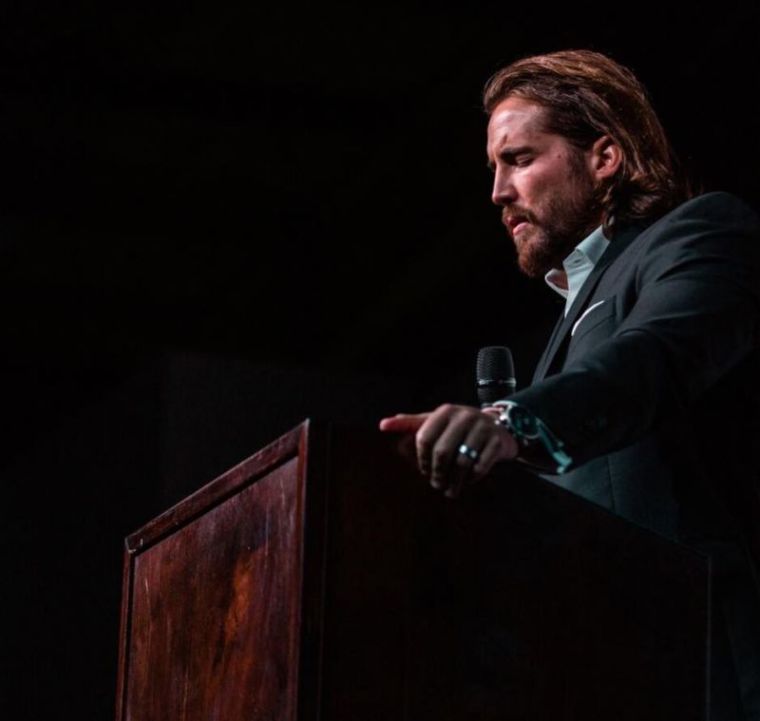 Jennings, who recently welcomed a daughter with his wife, is pursuing the Clayton Jennings 2018 Crusade with appearances nationwide, according to his Facebook page. In a post last November, he commented on seeing "so many salvations in Cleveland" from his tour.
Mission City Church officials were unavailable for comment when contacted about the conference on Thursday.
Last October, Tim Hurd, a lay evangelist and founder of The Bible Thumping Wingnut Network who himself admitted to once falling into sexual sin before he was restored, argued that Jennings has disqualified himself from public ministry.
"Jennings is a man who is running from correction. He has been stripped of his ministry credentials. When church discipline was placed upon him he left his home church, the same church where his father was senior pastor. Clayton ran from God into the arms of anyone who claims to be Christian that would embrace him. He no longer is accepted within orthodox Christianity," Hurd wrote in October. "He now runs among those who preach the health and wealth prosperity. He recently held revival meetings in a church whose pastor frequently holds healing services and has been known to use a well-known parlor trick to lengthen the legs of those who suffer leg or hip discomfort."
When contacted about Jennings on Thursday, a secretary at Harbor Shores Church said he "quit the church over a year ago" and has no knowledge of his current ministry efforts.
In a video he posted last summer, Jennings insisted he has repented and noted that sex before marriage "hurts God. It damages your future. It damages the people that you do it with."
"The best thing I ever did was turn from it, repented, said, 'Jesus I need your help. I'm dying, and I was dying. I was at my lowest. And everything that the world promised me and everything that I thought was pleasure and love and lust was what it was. It just destroyed me," he said in the video.
He also noted that his marriage has helped him to be a better man, calling it "another amazing decision of my life."
"To get married, to say I'm committing to one person. Just you and me. And through that holy union, following Jesus together has been something that has radically made a difference in my life. It's my mission to tell people about that same grace and same hope, and to tell them that even at your lowest Jesus loves you because he loves a sinner like me, a hypocrite like me, a liar like me. If me being vulnerable helps somebody out there who's struggling with sexual sin, man praise God," he said.
In another video he produced to promote author Jeff Voth's Defending the Feminine Heart in October, Jennings insisted that what others say about him and his life will not stop him from preaching Jesus.
"I would never call myself flawless. Shoot, you probably heard gossip about my past before you even saw this, but if God only used the faultless He'd have nobody to turn the knob on living waters' faucet. God uses the broken to preach the Gospel and mold the complete. Most of you flap your gums about other people but you're still stuck in your seats. You better take that log out of your eye before you keep puffing those teeth," he said.
He further urged men in the Church to stand up and reject the sissified image of manhood the world appears to be promoting.
"I mean God, when did men in the church suddenly become chicks? Have you forgotten you were born with a (pause) fist? So what are you using it for, what are you swinging at? Masculinity got minimized and I'm just bringing it back. If you want to shut me up come see me with a (inaudible) I'm crazy enough to walk into a gunfight with a bat. Trying to get me to sit down is like trying to put Rosa Parks in the back. You'd have better luck making America great again. ... I used to be timid but I reached between my legs and what they lack is what I found," he said.