Former co-worker pushes back on whistleblower's claims about transgender clinic harming children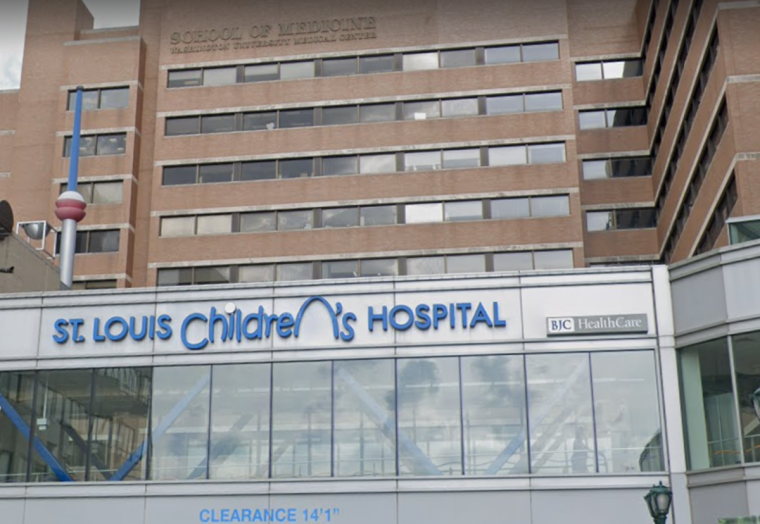 Whistleblower Jamie Reed's claims that a pediatric gender clinic in St. Louis is "permanently harming" children by rushing to prescribe puberty blockers and cross-sex hormones has been met with pushback from a former co-worker and previous patients at the clinic. 
Reed, a former case manager at Washington University Transgender Center at St. Louis Children's Hospital from 2018 to November 2022, stated in a sworn affidavit last month that she witnessed healthcare providers lying to parents about the side effects of taking drugs to transition. She also alleged that the clinic did not track the adverse outcomes patients experienced after leaving the center and that it initiated medical transitions for more than 600 kids from 2020 to 2022. 
In response, Missouri Attorney General Andrew Bailey announced a probe into Reed's allegations that the clinic pushed medical interventions on children, sometimes without their parents' consent. He even requested a moratorium on the clinic's transition services, but the clinic continues to provide services. 
Jess Jones, who worked alongside Reed for two years while employed as the center's educational coordinator until 2020, argued that parents with children expressing a desire to transition had raised "red flags" about Reed. 
"So I really wish the center had listened to trans people," Jones told The Missouri Independent. "We said: 'This is a person who isn't safe for us.'"
The St. Louis Children's Hospital and Washington University did not immediately respond to The Christian Post's request for comment.
Some of the parents that The Independent spoke to, such as Kyle and Rene Freels, claimed that it took months and multiple appointments before their child received puberty blockers or cross-sex hormones, not just a few hours. 
As Reed's attorney, Vernadette Broyles, noted, the testimonies shared by The Independent are from parents who had positive experiences at the clinic. Broyles also stated that some patients who detransitioned may feel hesitant to come forward about their past decision. 
"It does not surprise me that you would find someone in that honeymoon phase," she said.
The Freels' daughter met with a pediatric endocrinologist in August 2021 and did not receive a prescription for hormones, as their daughter wanted to socially transition first, meaning she wanted to adopt a different name and pronouns. Their daughter attended group therapy sessions, although the parents say she didn't suffer from any mental health issues and received a recommendation for hormones. 
A year after the first appointment, their daughter met with the endocrinologist again and received a puberty implant in November 2022, 17 months after voicing a desire to identify as transgender to her pediatrician. 
The parents described Reed as "unhelpful," accusing her of preventing them and other patients from obtaining an appointment at the center. 
Another mother, Lisa, who declined to share her full name for safety reasons, said that her child, Joey, first had an appointment at the center in August 2019 but had to wait three years before he could go on puberty blockers. 
Joey, whose name was also withheld, has had 21 appointments with a psychologist and nine visits with an endocrinologist since then. Joey started taking testosterone after nearly a year of therapy and days before his 17th birthday. 
"Everything took a really, really long time to get going," Joey said.
Jones pushed back on Reed's claim that the center provided referrals for sex-change surgeries to minors, stating that the clinic provided information about the surgeons who could perform the procedures but did not offer formal referrals. 
The whistleblower's former co-worker also denied allegations that the center coerced parents into having their children transition. Reed recalled in her affidavit how a doctor working at the center would tell parents, "'You can either have a living son or a dead daughter.'" 
The Independent claims that Reed clarified to The Free Press that one doctor at the clinic told parents this, and he no longer works at the center.
However, Reed's sworn affidavit states that "clinicians would say this to parents in front of their children" and "that introduced the idea of suicide to the children."
"The suicide assertion was also based on false statistics. The clinicians would also malign any parent that was not on board with medicalizing their children," Reed wrote. "They would speak disparaging of those parents."
Jones said that physicians would present parents with research showing lower rates of suicide associated with "gender-affirming care" when discussing hormones with parents.
Jay Richards, director of the Richard and Helen DeVos Center for Life, Religion, and Family at The Heritage Foundation, a conservative think tank, argued that "Appeals to studies in favor of the benefits of so-called 'Gender Affirming Care' are bluffs, based on the assumption that most people won't look at the details." 
Richards, who also serves as the William E. Simon Senior Research Fellow in Religious Liberty and Civil Society at The Heritage Foundation, told CP in a statement that these studies rely on "small, cherry-picked sample sizes." He also asserted that the studies are purposefully designed to prove the benefits of the interventions. 
"There are exactly zero long term studies of the effects of the 'gender affirming pathway' for a self-evident reason: doctors have not been doing these interventions on kids for all that long, and long term studies won't even be possible for decades," he stated. "Second, every entity that has done a systematic review of evidence (as opposed to cherry-picking) has found very poor evidence that the benefits exceed the costs." 
The policy expert cited various national health authorities, including in Sweden, and even a medical board in Florida, which found a lack of sufficient evidence supporting the idea that affirming gender dysphoria leads to improved health outcomes. The United Kingdom's National Health Service also released guidelines in October discouraging health professionals from being quick to encourage children to socially transition, warning that the child may be going through a "transient phase." 
"And one final — logical — point that requires no knowledge of the underlying studies: Even if there were evidence that putting kids on the pathway to sterilization provided short term psychological relief, surely we would be searching madly for a less draconian and destructive alternative," Richards stated. "Instead, gender activists insist this is the only alternative. That doesn't sound to me like a commitment to evidence. It sounds like a commitment to a pre-existing agenda."
As CP reported, a June 2022 analysis released by The Heritage Foundation's Jay Greene found that states where it's easier for youth to receive "gender-affirming care" had an increase in suicide rates around the same time that this intervention became available. The suicide rates were also higher when compared to states with less access to gender-based medical interventions.