'Coat of Many Colors' Actor Ricky Schroder: 'I Cursed God' After Wife's Miscarriage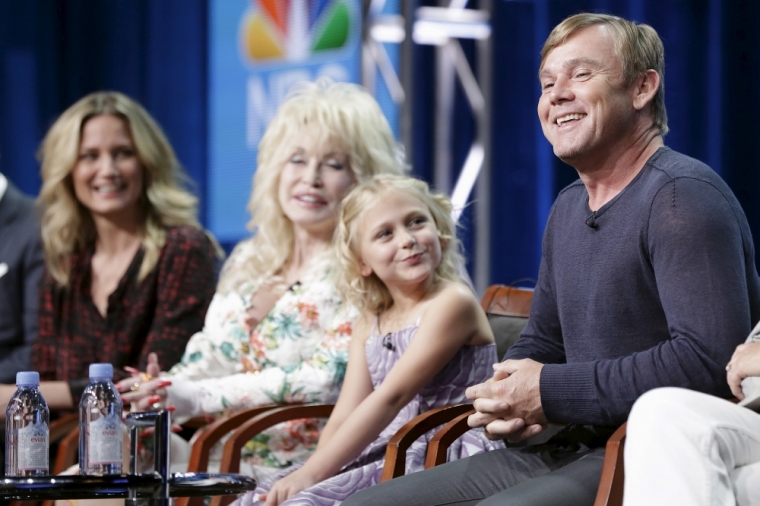 NEW YORK — Dolly Parton's Christmas special "Coat of Many Colors" premieres on NBC Thursday and actor Ricky Schroder says portraying the singer's father, Robert Lee, and acting out the family's devastating loss of a death of a child hit close to home.
"My wife had a six month miscarriage and it devastated me," Schroder told The Christian Post on Monday, revealing intimate details about his own suffering and how he identifies with Dolly's parents who mourned the death of their newborn son, Larry, who died the same day he was born, July 6, 1955.
"It set me on a tails spin for a couple of years," he divulged. "I shouldn't have let myself grieve that much but I really did because I felt like I lost all of that potential in that little boy, everything that he would've had, everything that he would have done."
At the height of his career in the late-'90s, Schroder's wife, Andrea, suffered a miscarriage and the loss of their fourth child just three months before her due date.
"I went through a lot of what Lee went through," the 45-year-old New York native confessed, referring back to the script he received for the role of Dolly's father. "I cursed God when that happened — literally cursed Him — and it took a long time to get over that."
"Coat of Many Colors" journeys through Dolly's young life of ambition and dreams while growing up poor in a large loving family. As the american icon has often done in her music, the made-for-TV family drama gives fans a transparent glimpse into a time in her childhood when she and her family endured immense sorrow.
jeannie.law@christianpost.com