'God works through disruption': College ministries find new ways to connect amid COVID-19 lockdowns
'God works through disruption': College ministries find new ways to connect amid COVID-19 lockdowns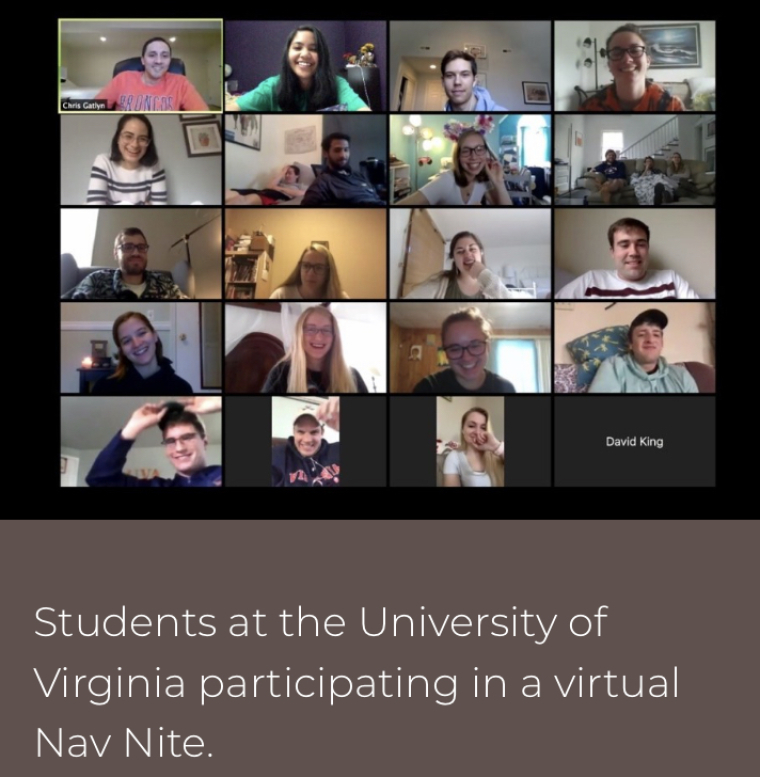 The Navigators 
Noah Haas, chief of staff for The Navigators, believes God is working through the COVID-19 pandemic by forcing college ministries to get out of their comfort zones. 
And he speaks from experience. 
The Navigators' college ministries are active on 160 campuses across the nation, sharing the Gospel with about 40,000 students each year. The ministry focuses on encouragement, support and what it calls "Life-to-Life discipleship."
"A lot of times, it's a one-on-one ministry," Haas told CP. "We teach people how to read the Scriptures and pray; it's sort of an experiential thing where 'I'll show you how I do it, and then let's do it together and then you can do it yourself.'"
"We talked about the idea of spiritual multiplication quite a bit in that. If I teach you how to walk with God and how to share your faith with others, you can then train somebody else to do the same thing. If you give them that same training, the number of people who are following Jesus and multiplying their lives, 'Life to Life,' can multiply, and that's an exciting thing."
But when COVID-19 hit, The Navigators was forced to rethink their approach to ministry. Figuring out how to operate amid a pandemic was no small task, Haas said, considering the majority of The Navigators' ministry relies on face-to-face interaction. 
"Our campuses, in the past, have been involved with student fairs and tabling and the things you do to meet students when they arrive on campus," he said. 
Instead, The Navigators has been leveraging the power of social media — Facebook and Instagram in particular — to build connections with rising college students. They've also partnered with another ministry, Every Student Sent, to launch a platform connecting students and youth pastors to existing churches and campus ministries.
"We've always said we wanted to engage better digitally and with social media, and this has kind of forced our hand," he said. "We've learned a lot about connecting with high school seniors who are going to be coming to our campuses in the coming years and really using media to further our ministry."
The Navigators is also getting creative on campus, holding "micro-events" such as outdoor watercolor sessions, socially-distanced frisbee golf and picnics, and human foosball — a game Haas described as a "kind of version of soccer with pool noodles."
"We want to value people's totalistic health: their spiritual, mental, and physical health," he said. "We are trying to create connections in ways that would allow us to do that, following the CDC safety guidelines and protocols."
He noted that while reports of college students holding large parties are "not good," they demonstrate that young people "desire to connect with something larger than themselves, especially in this time of disruption."
"I don't want to downplay suffering but I want to encourage people to remember that God is on the move in this time," he said. "We are trying to take a posture of faith and engagement and risk-taking, just trusting in the Lord. The way we're sharing the Gospel is changing and evolving, and there are exciting new innovations that are happening as a result of COVID-19."
"We've seen that once people catch that vision for making disciples and for investing in the lives of others, it's pretty contagious. Very powerful things can happen when ordinary people catch that vision and we're excited to be a part of it."