Cologne Sexual Assault Trials Begin for Men Accused of 1,000 Criminal Attacks on New Year's Eve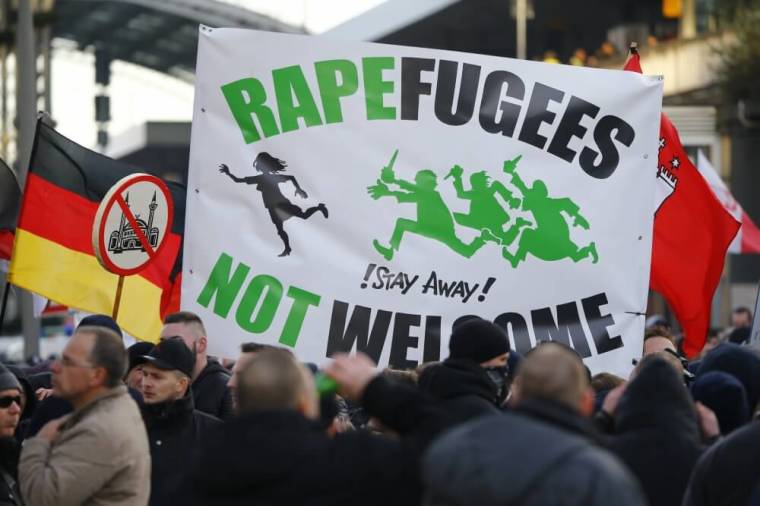 The criminal complaint and sex assault trials in Cologne are now underway with the case of a 26-year-old Algerian man charged with attempted sexual assault and theft, as the German city seeks to bring justice for the mass New Year's Eve attacks against women.
BBC News noted that over 1,000 criminal complaints were filed over the violence on the night, including hundreds of alleged sexual assaults, with women stating that they were surrounded by large gangs of men, many of them with North African or Arab appearance.
The 26-year-old Algerian man in question, the first of the many trials to come, is accused of participating in a group of 10 men who groped a woman in the city's main railway station.
The report explains: "According to prosecutors, after the group of men surrounded the woman victim, some of them proceeded to touch her on the buttocks and other areas 'in a sexually motivated way,' for two to three minutes."
The woman says that her mobile phone was also stolen during the attack.
The sex assaults prompted outrage and anti-Islamisation rallies by right-wing groups in several German cities, leading to clashes with police and left-wing activists.
One such incident led to over 200 people being arrested in the city of Leipzig, though another 2,000 people marched for the Patriotic Europeans Against the Islamisation of the West movement in Legida, protesting against Chancellor Angela Merkel's open-door refugee policy, which they are blaming for allowing the attacks to happen.
Germany took in close to 1.1 million asylum seekers in 2015, more than any other European country. The mass influx of refugees has caused controversy and concerns relating to security and human rights across the continent, with millions more migrants amassing on the borders of Greece and Turkey.
Stefani Weiss, director and expert on European politics at Bertelsmann Stiftung, an independent, nonprofit German foundation, told The Christian Post in an interview later in January that it would not be accurate to blame the attacks on the refugees coming in from Syria, however.
"OK, there are problems — some of these problems with North African men are long standing. But there is no reason to muddle this with the actual refugee crisis, where men and women and children are trying to seek shelter and protection from these kind of abuses," Weiss told CP at the time.
Weiss added that the situation in Cologne is still very emotional, but said she disagrees with attempts to portray the crisis as "the end of Europe as we know it," and suggested that for people who are xenophobic, the attacks in Cologne were like "water on the mills."
"We have a lot of problems, but they come along with globalization. There is no Fortress Europe anymore," she said.