German City to Protect Christian Immigrants Facing Harassment in Asylum Camps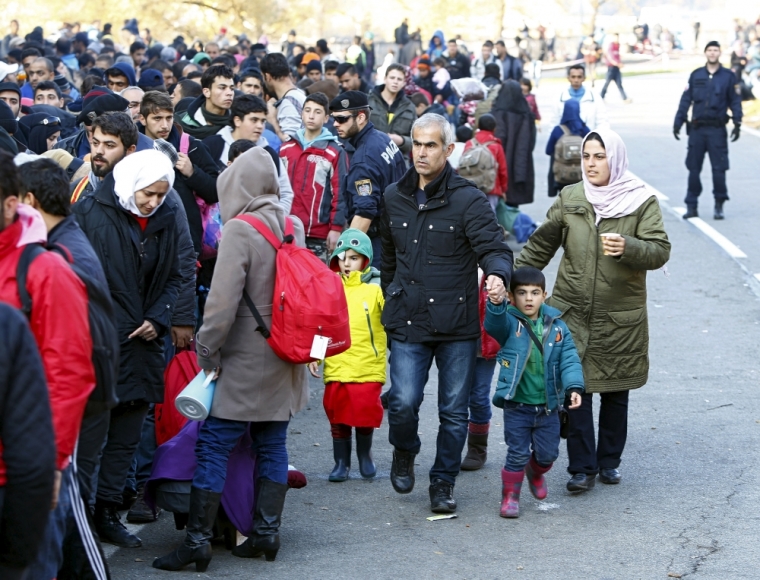 Officials in Stuttgart, Germany, are working to provide better accommodations for Christian refugees following continued clashes with Muslim occupants in local asylum centers.
Stuttgart's city council recently voted to have 30 Middle Eastern Christian immigrants transported to a new asylum center after they clashed with Muslim immigrants staying in the same area.
The decision to move the Christians came after a petition with 17,000 signatures demanding the Christians be protected, reporting claims of Bibles and crucifixes being vandalized, amid other stories of discrimination.
'We call on the city to make it possible for them to have a communal place for Christians and protect them from further threats and attacks which they are suffering in the central gathering place for asylum seekers," the petition said.
There have been numerous reports of confrontations between immigrants since Europe's massive migrant crisis began last year.
Earlier this month, police in Germany distributed leaflets explaining proper etiquette at public pools after there were reports of young men groping German women.
"There have been complaints of sexual harassment and chatting-up going on in this swimming pool [...] by groups of young men, and this has prompted some women to leave (the premises)," Markus Schnapka, who heads the social affairs department in Bornheim, told BBC News earlier this month.
There were also reports of 80 sexual assaults on women in the German city of Cologne on New Year's Eve.
The incident was denounced by several country leaders, including Justice Minister Heiko Maas, who said the country "won't tolerate these abhorrent assaults on women – all those responsible must be brought to justice".
Some have criticized German Chancellor Angela Merkel's approach to the immigrant crisis as being too lax, with French Prime Minister Manuel Valls warning earlier this month that the chancellor's policy is not sustainable in the long run.
"This policy, which is justified temporarily, is unsustainable in the long term," Valls told the Funke media outlet.
"We have to say this clearly: Europe cannot take in all migrants from Syria, Iraq or Africa. It has to regain control over its borders, over its migration or asylum policies," Valls added.
Merkel's policy reportedly saw over one million immigrants enter Germany last year.
Although there have been reports of tension between Muslims and Christians, there have also been reports of Muslims converting to Christianity upon their arrival in Europe.
While some allege that Muslims are converting to Christianity so they may increase their likelihood of gaining amnesty in a European country, others argue that the conversions are a result of Christianity spreading in the Middle East.
"There is a big awakening going on in Iran at the moment," the Rev. Gottfried Martens of Lutheran Trinity Church in Berlin told NPR in November 2015.
"There are serious estimations going from 500,000 to 1 million secret Christians in Iran and the secret service is trying to find them. And when they find them, of course, they have to flee and so they come here," Martens added.