Colombia: Pastors facing death threats, assassination attempts by extortionists, kidnappers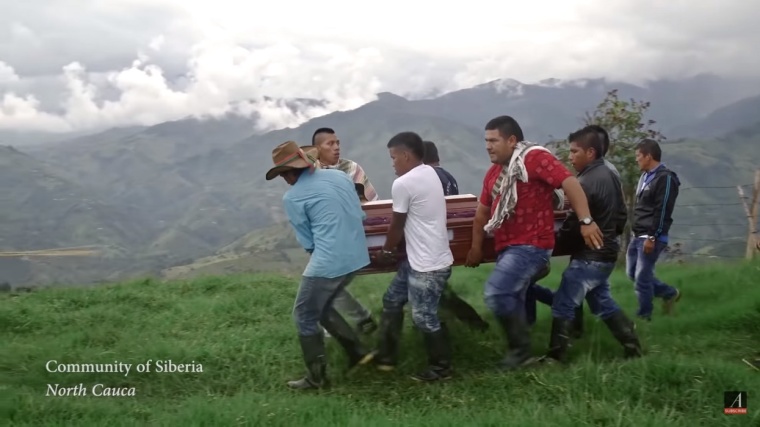 A watchdog group that monitors Christian persecution worldwide reports that large numbers of church leaders in Colombia are being subjected to death threats, and many pastors have already been assassinated.
Christian Solidarity Worldwide revealed in a report last week that as much as 12.6 percent of all religious leaders in Bogotá have received death threats.
The threats are mostly coming from illegal armed groups that carry out extortion and kidnappings, meaning that leftist guerrilla groups, right-wing neo-paramilitary groups and other criminal entities are behind the attacks.
One pastor, Martínez Pérez of Nueva Filadelfia Church, was assassinated on Sept. 16 outside his home in Antioquia, forcing his wife and five adult children to flee the village in fear.
Several others have also been killed in the past decade, CSW pointed out.
"The fact that human rights violations, including freedom of religion or belief violations, have continued and even worsened in some parts of Colombia despite the signing of the peace agreement two years ago is of grave concern, and indicates the need for the agreement to be fully implemented as soon as possible," said CSW's Chief Executive Mervyn Thomas, referring to a peace treaty between the government and armed groups in November 2016.
"We call on the Colombian government to take steps to ensure that FoRB is protected for all Colombians and that those responsible for threats against and attacks on church leaders are held to account for their actions," he added.
While most Colombians are Christians and don't face religious freedom issues, the same does not hold true for indigenous communities.
"Indigenous people who convert to Christianity are often forcibly displaced from their indigenous communities or excluded from receiving certain benefits by indigenous authorities, generally known as cabildos," the report explained.
Thomas said that being able to change one's religion or belief is a fundamental right, and called on the Colombian government to " improve its efforts to protect this fundamental human right for all of its citizens."
CSW's report further revealed that the illegal armed groups are "diversifying their tactics, with an increase in extortion against churches and their leaders, as well as cases of members of illegal armed groups forcibly residing in pastors' homes; this, amid a growing trend of threats and attacks committed by new unidentified armed actors, has led to confusion on the ground and increased fear in the civilian population."
The families of religious leaders have also been targeted. One pastor who wasn't named told CSW that on two occasions he has been compelled to pay extortion money as his family has been threatened.
"The group contacted him by mobile phone, told him the physical location of each member of his family, and said that they were following them. In May 2018 two armed men on a motorbike arrived at the pastor's house, threw his wife to the ground and then sped away," CSW said.
"The pastor believes that this is the group's way of attempting to force him and his family to leave the region."
Open Doors USA, another prominent watchdog group, ranks Colombia as the 49th worst country in the world when it comes to Christian persecution.
The South American nation and Mexico were the only two countries outside the Middle East, Asia and Africa to make the top 50 list, with the attacks against Christians coming in the form of organized crime and corruption.

.