Colorado School District Defends Teachers Sued for Participation in Operation Christmas Child, Adventures in Missions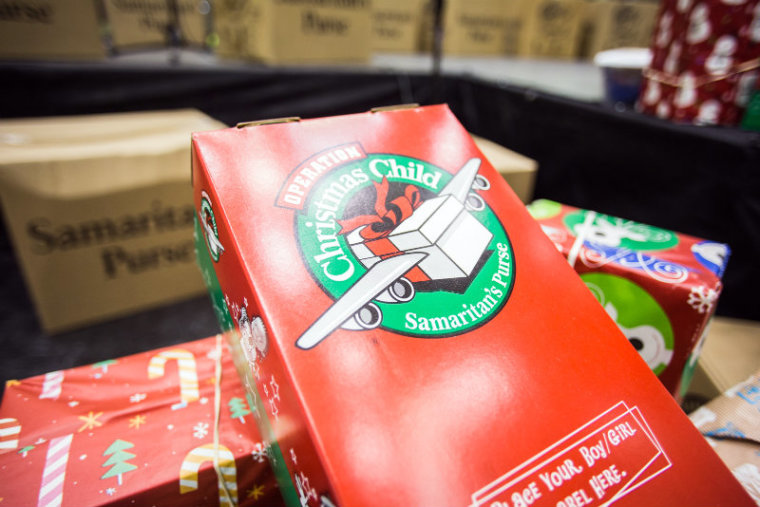 A Colorado public school district defended its teachers and principals who came under fire by a humanist group lawsuit alleging that the school officials used their positions to promote student involvement in missions established by Christian evangelical organizations.
Last week, the American Humanist Association (AHA) filed a lawsuit claiming that officials from various schools in the Douglas County School District used their official positions to endorse and sponsor two Christian evangelical missions groups, Samaritan's Purse's Operation Christmas Child and Adventures in Missions, and their proselytizing efforts.
"Douglas County School District supports student-driven community and fundraising efforts to aid those in need. We applaud our students for being leaders and giving back to others, and will vigorously defend their right to continue to do so," the statement provided to The Christian Post reads. "We are also proud of our employees who, on their own time and with donated resources, selflessly serve those who are less fortunate."
Operation Christmas Child is a charity mission run by Samaritan's Purse, which is an evangelical organization under the direction of Franklin Graham. Volunteers can donate shoeboxes filled with small gifts to be distributed to children in need in underprivileged nations. The lawsuit alleges that a number of Douglas County Schools violated the Establishment Clause of the First Amendment by participating in an Operation Christmas Child event during their annual canned-food drives.
Adventures in Missions, is an organization that plans and organizes missions trips all over the world. Two Douglas County schools were alleged to have wrongly participated in an Adventures in Missions trip to Guatemala.
In a statement issued to The Christian Post, Randy Riddle, Domestic Director for Operation Christmas Child, said that the operation is available to all who want to donate shoeboxes, and that includes public school students and teachers.
"Our purpose is to show God's love in a tangible way to needy children around the world. We do this by distributing millions of shoebox gifts to hurting kids to let them know that they are not forgotten," the statement said. "Operation Christmas Child is open to anyone who chooses to participate in this Christmas project."
The AHA maintains that the school officials' involvement Christian ministries suggest that the schools favor Christianity over the other religions.
"The public school district seems to be on a mission to promote Christianity, using taxpayer dollars for evangelical and missionary purposes," legal director of AHA's Appignani Humanist Legal Center, David Noise, said in a press release. "As state entities, public schools must educate students in a neutral environment, not push one particular religious belief."
The lawsuit specifically mentions the efforts of teachers and principles of Sky View Academy and claims they endorsed the proselytizing message of the Operation Christmas Child. Children that receive shoeboxes from Operation Christmas Child also receive an evangelizing booklet entitled "The Greatest Gift of All."
The lawsuit also claims that for the last few years two other area schools, Chaparral High School and Flagstone Elementary School, participated in Operation Christmas Child, along with Sky View Academy.
The lawsuit notes an email was sent to staff of Chaparral High from a social studies teacher in charge of the school's canned food drive that indicated incentive for kids to participate in Operation Christmas Child.
As for the case of the push for participation with Adventures in Missions, the lawsuit also specifically points out that in March of 2014, Cougar Run Elementary School and Highland Ranch High School's sponsored a mission trip to Guatemala that was organized by Adventures in Missions. The trip was also sponsored by the schools' Fellowship of Christian Athletes.
The suit also claims that two teachers from Highlands Ranch went on the trip with students and engaged in evangelical activities and also had dinner with a pastor and his wife.
The lawsuit claims that Cougar Run Elementary donated proceeds from its school newspaper to support the trip to Guatemala. The school told parents that the trip was connected to the school's sixth grade Latin American social studies curriculum.
"This effort was born out of desire for our sixth grade students to make real-world connections with their Latin American social studies curriculum," a flyer states, which was passed out by Cougar Run officials to students and parents regarding the donation effort supporting the Guatemala trip.
Adventures in Missions did not provide a statement to The Christian Post regarding the lawsuit.