Colorado school shooter criticized Christians 'who hate gays,' Trump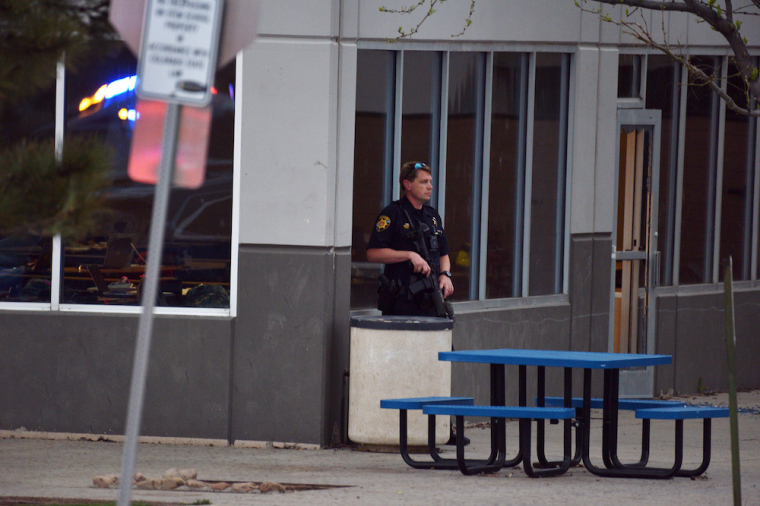 One of the two suspects in the STEM school shooting in Highlands Ranch, Colorado, was known to make social media posts criticizing Christians "who hate gays" and President Donald Trump.
Devon Erickson, 18, was arrested by authorities soon after he and another student, 16-year-old Maya McKinney who identifies as a transgender male, allegedly shot up the STEM school, resulting in one death and several injuries.
In his now-deleted Facebook account, Erickson once posted about his dislike for "these Christians who hate gays."
"You know what I hate? All these Christians who hate gays, yet in the bible, it says in Deuteronomy 17:12-13, if someone doesn't do what their priest tells them to do, they are supposed to die. It has plenty of crazy stuff like that. But all they get out of it is 'ewwwwww gays,'" posted Erickson, as reported by the Washington Examiner.
Erickson also once shared a video in 2016 of late-night host Seth Meyers criticizing President Trump and also in 2015 shared an Occupy Democrats post praising then President Barack Obama, noted the Examiner.
Erickson appeared in court on Wednesday with long hair that was partially dyed purple. He did not reveal a motive to the judge but only gave short responses to questions.
McKinney, who prefers to go by the name "Alec," also appeared in court earlier this week.
Lawyers for McKinney asked the judge to refer to the teenager with masculine pronouns, according to the New York Post.
An unnamed friend of the two suspects took to social media and stated that she did not believe the political views of either individual led them to perform the shooting.
"'Devon did not do what he did because he's a liberal, or to make a statement," stated the friend, as reported by the UK Daily Mail. "He did it due to internal struggles. They're both struggling with mental health issues and this is a time for awareness."
"Alec did not do this because he's trans, but had people supported him in the way that he needed and deserved, he would not have struggled so much that he got pushed over the edge."
Both Erickson and McKinney are due in court again on Friday for a hearing.