Comedian Kel Mitchell Dedicates Baby Wisdom to Christ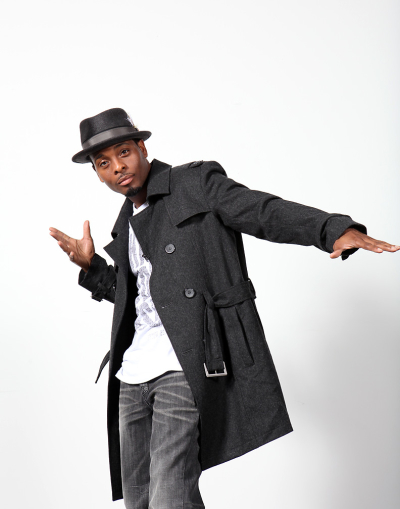 Comedian Kel Mitchell dedicated his daughter to the Lord on Sunday.
The entertainer who rose to fame on Nickelodeon in the '90s and in the cult classic film "Good Burger," has been vocal about his Christian beliefs for some time. His wife, Asia Lee, shared an image of the proud parents and their daughter, Wisdom, during her baby dedication.
"I Love this Moment! Proud Mama & Daddy! Wizzy had her Baby Dedication at church today. Our Pastor prayed over her while all of our friends and family were there to witness it & be in agreement," Lee wrote on Instagram. "She is Blessed and Loved by so many. We are so Thankful! #GodisGood #ThankyouJesus #Blessed."
The Mitchell family announced the new addition to their family last July. While the 39-year-old comedian has teenage children from a previous relationship, Wisdom is his first with wife Lee.
"Our daughter is a blessing! For this child we have prayed 1 Samuel 1:27. Prayers do get answered and dreams do come true," Mitchell previously wrote on Instagram concerning his baby girl. "Daddy loves you Wisdom! #Daddyslittlegirl #Happyparents #Godisgood #ChildrenareablessingagiftfromGod ."
While Mitchell rose to fame as a child star, he previously told People that he struggled with finding his identity once he left Nickelodeon. However, Mitchell said that finding a relationship with Christ helped him reclaim his identity.
"I was trying to figure it all out on my own. But what I needed to do was turn to Him," he said. "Once I found that clarity with Christ, I knew everything would work out.
Even though he grew up with a preacher grandfather, the comedian admitted that he was not able to find peace until he submitted to God for himself.
"I have always known God but now I have a true understanding of who He is and why I am here, and why God has kept me safe, and sinful ways are no longer around me because I am surrounded with the love of Jesus, and I have allowed him to make the decisions in my life," he said. "I study the Word, I worship His name with praying and song."