Comedian Larry Wilmore Rips Creflo Dollar and 'Prosperity Gospel' Megachurches, Asks 'When Did Jesus Start a Hip-Hop Label'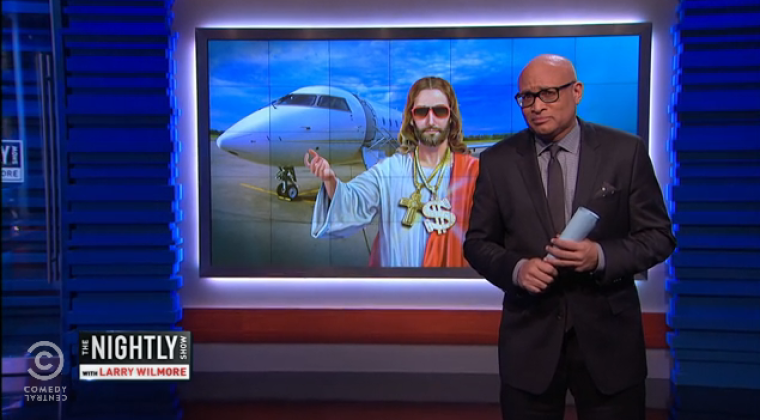 Comedian Larry Wilmore, host of Comedy Central's "The Nightly Show," criticized and poked fun at the actions of pastor Creflo Dollar — who last week asked Christian followers to buy his ministry a new $65 million jet — and other "prosperity gospel" preachers as part of his opening segment on Wednesday night's show.
The former "Daily Show" cast member lampooned Dollar and megachurch pastors who preach the prosperity gospel, suggesting that they've gone too far and are "taking advantage of poor people."
"When exactly did Jesus start a hip-hop label?" asked Wilmore, referencing Dollar's recent effort to have people pay for a $65 million private jet.
"Have megachurches gone too far? Let me put it this way — when your place of worship sounds like the name of an evil Transformer, you've gone too far."
Last week, The Christian Post broke the news that Dollar, a popular televangelist and founder of World Changers Church International, asked for 200,000 people to donate $300 each so he could buy a brand new luxurious $65 million Gulfstream G650 airplane for his ministry.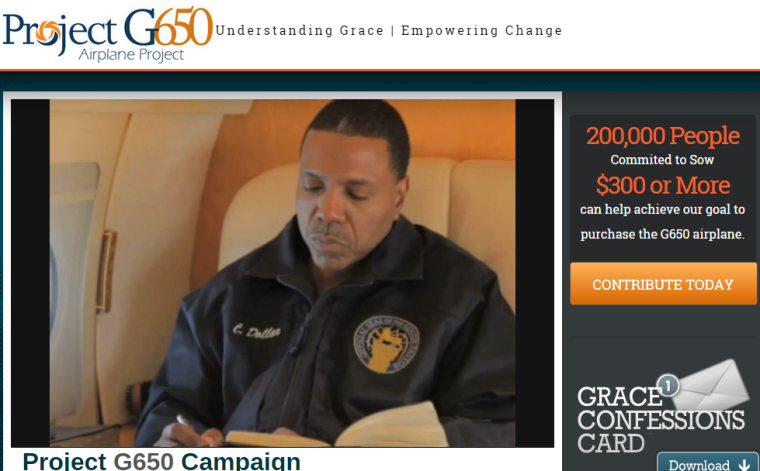 CP reported last Thursday that Dollar insisted he needed a new luxurious private jet in order to share the Gospel of Jesus Christ and to replace an older jet that's in need to costly repairs.
"The mission of Project G650 is to acquire a Gulfstream G650 airplane so that Pastors Creflo and Taffi and World Changers Church International can continue to blanket the globe with the Gospel of grace," said the appeal.
"We are believing for 200,000 people to give contributions of 300 U.S. dollars or more to turn this dream into a reality — and allow us to retire the aircraft that served us well for many years."
The appeal was widely criticized by many who noted that the church could easily still do commercial flights and that the type of jet Dollar wanted was more for luxury than efficacy.
Earlier this week it was announced that Dollar was shutting down the effort to get a new luxury jet, with a spokesperson telling CP on Monday that "There is no campaign right now."
During his Wednesday program, Wilmore expressed amusement at the last name of Dollar, given the nature of the controversy.
"I mean seriously, it just seems so on the nose," said Wilmore, adding that "it would be like if a serial killer was named 'Jack Knife' or a bank robber named 'Phillip Z. Bag.'"
Later on, Wilmore had an actor come onto his program portraying Jesus Christ whom he asked whether or not Dollar and preachers like him are "taking advantage of poor people."
"Yes, of course they are. But don't worry, me and Pops will get them on the back end," said the actor portraying Jesus.