Comforting the Afflicted and Afflicting the Comfortable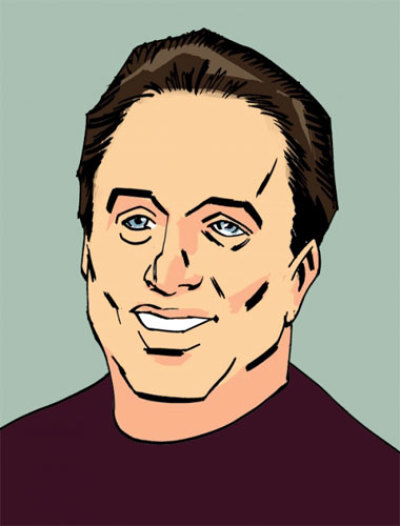 In every family there are times when parents need to "lay down the law" as they deal with a child's act of defiance or persistent rebellion. And at other times, parents bring comfort and assurance to a child who is repentant and sorry for doing wrong.
And so it shouldn't surprise us to see in Scripture that God does a similar thing. The Holy Spirit is always working to comfort the afflicted and afflict the comfortable. That is to say, God gives man what he needs in order to lead him to a place of repentance, faith, assurance, and humble submission to his Creator. This in turn produces plenty of good fruit in the life of a believer.
Case in point: There was a man who came to Jesus one day and asked, "Teacher, what good thing must I do to get eternal life?" (Matt. 19:16)
In other words, here was a man who assumed what most people assume about religion. Namely, that enough obedience can offset the sin in my life and earn me a spot in heaven.
If you don't think this attitude is common, just ask 10 people why they hope to go to heaven one day. The majority of them will likely point to their deeds and best efforts.
And since the man who came to Jesus was confident of his own righteousness and honestly believed he could earn heaven, Jesus gave him the Law rather than the Gospel. Jesus told him, "If you want to enter life, obey the commandments." (Matt. 19:17)
Wait a minute.
Surely Jesus, of all people, knows that man cannot work his way into heaven, right? So then why would Jesus tell the man to "obey" rather than to believe? After all, when the jailer in Philippi asked Paul and Silas the same question, they told the man, "Believe in the Lord Jesus and you will be saved." Jesus gave the man the Law, while Paul and Silas gave the jailer the Gospel.
When dealing with spiritual matters, "Why give one person the Law, while giving someone else the Gospel?"
In Matthew 19, Jesus gave the man the Law because his heart was not yet ready to receive the sweet message of the Gospel.
In other words, the man was comfortable with his erroneous assumption that he had kept the Law, and that a person can work his way into heaven. Jesus knew that planting the seed of the Gospel on such hard soil would accomplish nothing of eternal value. The man's heart had to first be tilled and cultivated before he would be ready to receive the precious seed of the Gospel.
This is what is meant in Scripture when it declares, "The law was put in charge to lead us to Christ." (Galatians 3:24) The Law tills the soil of man's unrepentant and self-righteous heart.
And so when the man asked Jesus which commandments He was referring to, Jesus said, "Do not murder, do not commit adultery, do not steal, do not give false testimony, honor your father and mother, and love your neighbor as yourself." (Matt. 19:18,19)
That's quite a list. The man should have immediately realized that he had fallen far short of keeping these commandments perfectly. Instead, the man revealed just how strongly he believed in his own personal righteousness. He told Jesus, "All these I have kept." (Matt. 19:20)
Really? All of these commands?
So you have never once disobeyed your parents? And you have never once committed lust in your heart? And you have never told a lie? And you have always loved your neighbor as yourself? Really?
Obviously, the man had an extremely inflated view of his own righteousness. He seemed to truly believe that his works were sufficient enough to gain him entrance into heaven. And so the Lord did the loving thing by seeking to "afflict the comfortable." Jesus gave this man the Law rather than the Gospel.
The man would not have been able to receive the Gospel or appreciate it. He wasn't ready for such a mighty outpouring of truth, love, and forgiveness. He had not yet reached the point of repentance and sorrow over his sin. There is no way he could have come to believe and celebrate the Gospel while his heart was filled with such a self-righteous attitude.
The man asked Jesus, "What do I still lack?" (Matt. 19:20)
Well, Jesus knew there was another deep-seeded sin that must be addressed. Jesus knew that this man's love of money was at the root of his self-righteousness. And so the Lord told him, "If you want to be perfect, go, sell your possessions and give to the poor, and you will have treasure in heaven. Then come, follow me." (Matt. 19:21)
The man clearly was not afflicted within his soul by his failure to keep God's commands. In fact, he felt he had kept them perfectly. And so Jesus "went for the jugular" of this man's pride — that is, his riches and his love of money. Perhaps this would finally humble the man before God where he would be able to appreciate the Gospel message of forgiveness and salvation.
But alas, the man wouldn't humble himself before the Lord. Instead, he flew the coop. "When the young man heard this, he went away sad, because he had great wealth." (Matt. 19:22)
How tragic. Jesus, who is "the Great Physician," attempted surgery on this man's soul, only to have the man turn around and flee from the Savior. The man went away with his love of money still in tact. And sadly, the cancer of self-righteousness in his soul received no healing as a result of his personal encounter with the Messiah.
Compare this outcome to what happened to the jailer in Philippi, who came to faith in Christ when he heard the Gospel message and was invited to believe. This jailer was ready to joyfully receive the Gospel since his heart had become alarmed by some frightening events at the jail. The jailer was afflicted by the weight of his sin and he longed for comfort and good news from heaven. Paul and Silas knew just what to give him. They simply said, "Believe in the Lord Jesus, and you will be saved." (Acts 16:31)
This is the pattern we find throughout the Bible and throughout the history of the Christian church. The Holy Spirit works through the Law to afflict the comfortable, and through the Gospel to comfort the afflicted.
It boils down to this: Are you content to keep on deliberately sinning, and do you assume you are "good enough" to get into heaven? Or are you burdened in your soul as a result of your sin, and do you long to be forgiven by the gracious and loving Savior who shed His blood for you on the cross?
If you will confess your sins to God and freely receive the grace of the Savior, you can be assured that your sins are forgiven as you trust Christ alone to save your soul. Through faith in Jesus, a believer has God's guarantee of eternal life in paradise. (John 11:25,26; Luke 23:43; Rev. 22:17)
And remember: eternal comfort in heaven sure beats eternal affliction in hell. Why else would Jesus have gone through the terrible suffering He endured on the cross in order to pay for our sins?
Dan Delzell is the pastor of Wellspring Church in Papillion, Neb. He is a regular contributor to The Christian Post.