Congress Has Right to Remove Judges Who Rule in Favor of Gay Marriage Says Ben Carson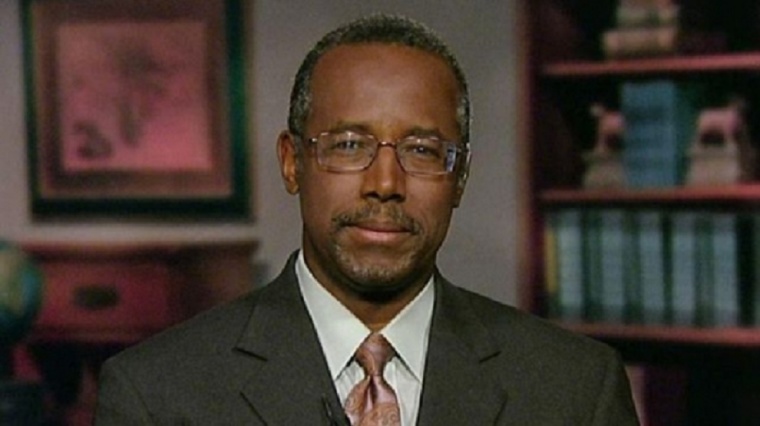 Retired neurosurgeon-turned-conservative-star and likely 2016 GOP presidential hopeful Ben Carson, said Tuesday that Congress has the right to remove judges who rule in favor of same-sex marriage.
In an interview with Iowa talk radio host Steve Deace, Carson argued that Congress should "reprimand or remove" federal judges who issue "unconstitutional" rulings striking down state bans on same-sex marriage.
"What the president and what the Supreme Court need to reiterate is that the states have a mechanism whereby they can determine the will of the people, it's called ballot referendum. It has been done multiple times already, 32 states have indicated that marriage is between a man and a woman, and a few judges have come and overturned that," said Carson.
"That, as far as I'm concerned, is unconstitutional, and Congress actually has oversight of all what they call the inferior courts, everything below the Supreme Court, and that's where those overturns have come. And when judges do not carry out their duties in an appropriate way, our Congress actually has the right to reprimand or remove them," he added. "But most people don't know that because they don't know the Constitution."
In the interview with Carson, Deace noted the slippery slope argument against same-sex marriage pointing out that it will lead to the redefinition of marriage, religious freedom and eventually the persecution of Christians, and Carson agreed. Deace also noted that he spoke with one of the leading conservative legal advocates in the country who believes the Supreme Court will rule in favor of same-sex marriage this summer.
Last Friday, the Supreme Court said it will examine the issue of whether same-sex couples have a constitutional right to marry, or whether states are allowed to ban gay marriage. Oral arguments are expected to be heard in April and a ruling is expected by June.
"I talked to a good friend of mine who is one of the leading conservative legal advocates in the country. He told me over the weekend, he thinks we're gonna lose and it's gonna be by a 5-4 vote. And it's gonna be open season on Christians after that. That, I think Ben, for a lot of people who are gonna be voting in this presidential primary, they cannot understand how we've come to a point where a vote of one U.S. Supreme Court justice may dictate whether they get to live out their Christian faith publicly as the First Amendment to the U.S. Constitution has permitted for the last 200+ years," said Deace.
We certainly cannot give up if, in fact, that turns out to be the case, because we do still have the Congressional mechanism," Carson said. "And the key here in our country, values and principles cannot be drummed out of us. They're going to try and the only way we maintain a country with values and principles is we have to be brave enough to stand up for what we believe," said Carson.