Conservative Christians denounce Alabama, Supreme Court for denying imam to executed Muslim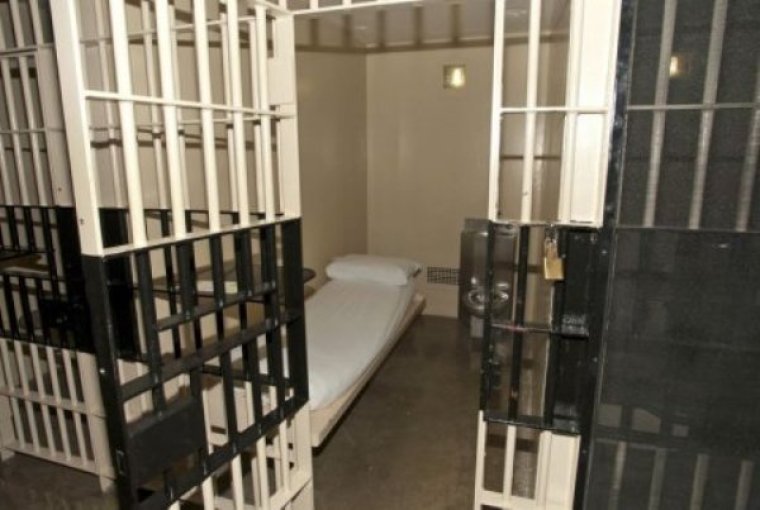 Evangelicals and conservative Christians denounced Alabama officials and the U.S. Supreme Court for denying a Muslim inmate the presence of a cleric when he was executed.
In a 5-4 decision, the Supreme Court vacated a stay of execution for Domineque Ray. As a result, last Thursday Ray was executed via lethal injection while the imam had to be in a separate room.
While Holman Correctional Facility, where Ray was imprisoned, regularly allowed Christian chaplains to be present at the execution, they refused to honor Ray's request for an imam. The high court officially granted to vacate the stay of execution due to the lateness in which Ray filed a petition.
"On November 6, 2018, the State scheduled Domineque Ray's execution date for February 7, 2019. Because Ray waited until January 28, 2019 to seek relief, we grant the State's application to vacate the stay entered by the United States Court of Appeals for the Eleventh Circuit," read the decision.
Supreme Court Justice Elena Kagan authored a dissent, being joined by Justices Ruth Bader Ginsburg, Sonia Sotomayor, and Stephen Breyer.
"To justify such religious discrimination, the State must show that its policy is narrowly tailored to a compelling interest. I have no doubt that prison security is an interest of that kind," wrote Justice Kagan.
"But the State has offered no evidence to show that its wholesale prohibition on outside spiritual advisers is necessary to achieve that goal. Why couldn't Ray's imam receive whatever training in execution protocol the Christian chaplain received? The State has no answer. Why wouldn't it be sufficient for the imam to pledge, under penalty of contempt, that he will not interfere with the State's ability to perform the execution? The State doesn't say."
Rod Dreher, an editor at The American Conservative, author, and an Orthodox Christian, took to his Twitter account to denounce what happened.
"This is a profound moral wrong, and should not be forgotten," tweeted Dreher last Friday, getting over a 1,000 retweets and more than 4,200 likes.
Conservative evangelical writer David French of the National Review said that by denying Ray his preferred spiritual adviser, the high court had upheld "a grave injustice."
"Since the majority didn't reach a decision on the merits, the case doesn't negatively impact substantive constitutional law, but it represents a grave injustice nonetheless. The court could have easily issued an injunction permitting Ray access to his imam of his choice," wrote French.
"Ray's execution was just. The circumstances were not. The state's obligation is to protect and facilitate the free exercise of a person's faith, not to seek reasons to deny him consolation at the moment of his death."
In an op-ed for The New York Times, Alan Cross, a Southern Baptist pastor in Alabama, argued that Alabama officials worsened religious freedom even further when they decided to stop providing chaplains at executions altogether, in response to the case. 
"Religious liberty is inconvenient. It sometimes requires that we work together to accommodate the religious practices and needs of various groups. It creates problems for anyone looking for quick, efficient solutions to complex issues — for example, whether a state that provides Christian chaplains in the death chamber must also provide an imam," he wrote. 
Cross was also alarmed that those on death row will not hear the Gospel one last time before they are executed in Alabama. 
"That message of last-minute mercy is regularly preached in churches all over Alabama. It is repeated by pastors and chaplains in hospitals and on death beds. And, until this week, it was available up until the last moment for those being executed by the state for their crimes.
"But this offer of mercy could be in danger if the state removes all chaplains from the execution chamber. Any last-minute rush of repentance could be met with silence. Some will say that such an end is what the criminal deserves. But mercy from God gives us what we don't deserve: grace, even for the worst of offenders," he wrote.
Michael R. Wear, former deputy director of President Obama's White House office of Faith Based initiatives, saw the decision as a "good example" of why liberal activists should stop trying to weaken the Religious Freedom Restoration Act.
"Kagan's dissent draws on the principles codified by RFRA. I wish the conservative justices would have heeded them here," noted Wear on Twitter.
"This case is about what happens when government believes its interests and perspective on theological issues ought to outweigh religious expression. The answer is not to weaken religious freedom for some, but to strengthen it for all."