Conservative Group Calls on Congress to Defend American Soldiers Who Protect Afghan Boys From Being Raped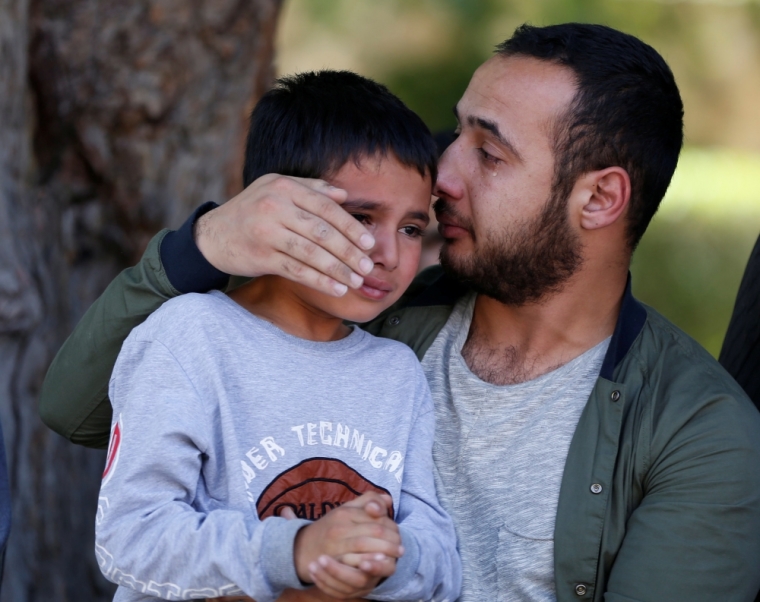 A conservative group is calling on the House Armed Services Committee to support legislation that would allow members of the U.S. military to protect Afghan boys from being sexually abused and tortured at the hands of ally fighters.
The issue revolves around Sergeant First Class Charles Martland, an American serviceman who was initially punished for defending an Afghan boy from being sexually abused as part of a ritual practice carried out by an Afghan Commander and U.S. ally in the war on terror.
The American Center for Law and Justice petitioned on behalf of Martland, who has since been allowed to resume his service, but has warned that children continue being exploited in the "bacha bazi" or "boy play" practice in Afghanistan, in which grown men force young boys to dress up like women before raping and sexually abusing them.
The practise has mainly been carried out by Pashtun warlords, who have been a big U.S. ally in the war against the Taliban in Afghanistan, creating a conflict of interest.
"Even more troubling, there is no evidence that the U.S. has altered its policy in order to allow for intervention on behalf of these children," the ACLJ wrote.
The law group has separately warned that the situation makes some in the general population more likely to sympathize with the Taliban, since the Taliban is less likely to take their teenage boys and sexually abuse them.
H.R. 4717, the Mandating America's Responsibility to Limit Abuse, Negligence, and Depravity (MARTLAND) Act, introduced by Rep. Duncan Hunter, R-Calif., is seeking to change that and make sure child abuse is not tolerated by the U.S. military.
ACLJ Chief Counsel Jay Sekulow wrote in his letter to the House Armed Services Committee that while his group is "grateful that SFC Martland has been permitted to continue his honorable service," it remains "seriously concerned that little has been done to ensure that the bacha bazi child abuse is confronted and eliminated wherever it is encountered."
The law group further explained that H.R. 4717 would ensure that U.S. armed forced stand on the right side of justice and protect victims of child sexual abuse, rather that the perpetrators of that abuse.
"No child should be abused. No American service member should suffer for doing what is morally right. Join us in defending this hero and stopping child sexual abuse," the ACLJ concluded.
The petition, available on the ACLJ's website, has been signed by more than 156,800 people.