Consider Religious Freedom in Trade Negotiations, Senate Unanimously Tells Obama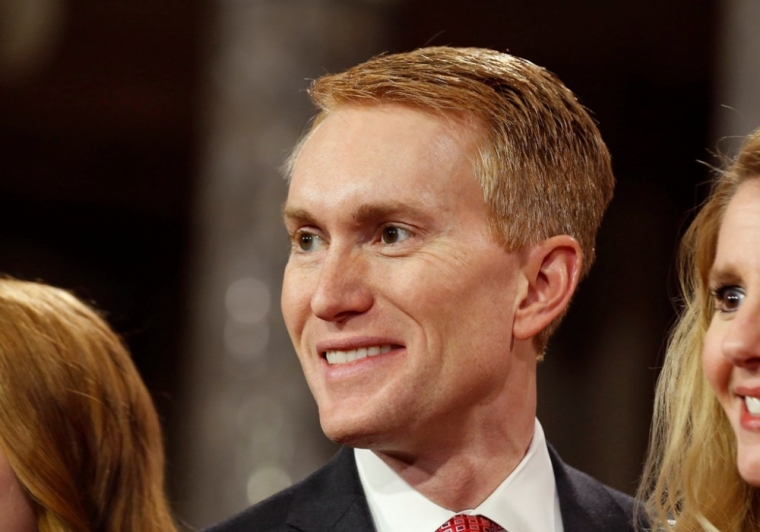 WASHINGTON — The U.S. Senate voted unanimously to add a religious freedom amendment to the Trade Promotion Authority legislation, which could be the first time that Congress asked presidents to take religious liberties into consideration when negotiating international trade agreements.
The Senate voted 92-0 Monday evening to approve the amendment to the TPA bill that was proposed by Sen. James Lankford, R-Okla., which would make it an overall negotiating objective of the United States to "take into account" religious freedom violations before entering possible trade deals with other countries.
"It is a great encouragement to see the [Senate's] overwhelming support for religious liberty issues worldwide," the 47-year-old Lankford told The Christian Post Tuesday morning. "This is the core value, the first freedom that we talk about all the time but it is also a core value that I believe, and apparently my colleagues also believe, that when we talk to other nations and deal with nations where religious liberty is not common and we get into a trade conversation, we should bring up the issue of religious liberty."
"That makes them a more stronger nation, a more stable nation, they will be a better trading partner in the long term if they have a stable economy, which will come from lack of oppression and personal liberty," the freshman senator continued.
The TPA legislation is a measure designed to set instructions for the next six years on what presidential administrations need to consider when negotiating trade agreements with other nations. It also forces Congress to conduct a timely up-or-down vote when the president proposes authorization on a trade pact with another nation.
Lankford said that Senate Majority Leader Mitch McConnell, R-Ky., hopes to have a vote on the TPA legislation by the end of this week, which Lankford is hopeful will pass and be sent to the House.
If lawmakers pass the TPA legislation, otherwise known as fast-track authority, it would speed up the approval process for the ongoing negotiation of the Trans Pacific Partnership, a 12-nation trade agreement with Pacific Rim countries.
With Vietnam currently involved in the Trans Pacific Partnership negotiations, it could quickly test how effective Lankford's religious freedom oversight measure is when it comes to the United States' handling of Vietnam's recent religious freedom violations.
With Vietnam currently holding about 200 prisoners of conscious, Lankford says he is interested in how Vietnam is handled in these negotiations.
"I think it is important that we don't for the sake of economic gain turn aside 200-plus people that are prisoners of conscious in Vietnam right now," Lankford said. "That is not our value as Americans. Our values as Americans is that we value people and the dignity of each individual. While we have a growing economy, we are not just an economy as a nation, we are a set of ideas and values and that should be a part of any trade conversation that we have."
As Lankford's amendment is vague in the fact that it only requires the administration "to take into account" religious freedom issues, he admitted that there is no real enforcement measure to ensure that the administration acts on religious freedom issues should it become law. However, he said Congress still has the final enforcement power because it has the chance to vote against trade agreements that don't meet the standards set by the TPA.
"The only enforcement measure is when the trade agreement comes back [to Congress]. The TPA gives a set of instructions to the negotiators and says these are areas they need to take into account," Lankford explained. "If they are going to negotiate, they should should take into account the familiar language for a TPA agreement."
One of Lankford's long-term goals is to help bolster the protection of religious freedoms at home and abroad. He is concerned that some of the government intolerance toward religious expressions in the United States has impacted religious freedom internationally.
"We believe every person should have protection of the government to live their faith, not the compulsion of government to practice any one faith or to be forced to reject all faith altogether," Lankford stated in a press release. "It's one of the reasons that Americans are disturbed by the trend in our courts and military and public conversation. It's not the task of government to purge religious conversation from public life. It is the task of government to protect the rights of every person to live their faith and to guard those who choose not to have any faith at all."
Considering that Lankford's TPA amendment had bipartisan support and was co-sponsored by Democratic Maryland Sen. Ben Cardin, he feels there is a great opportunity to help strengthen religious freedom in other aspects of society.
"This should not be a controversial issue that we allow people to be able to practice the free exercise of religion," Lankford added. "This is not a controversial issue. We are a nation that allows the free exercise of religion and we encourage that for every individual."