Controversial 'Prosperity Gospel' Megachurch Launches Massively Successful Bible TV Shows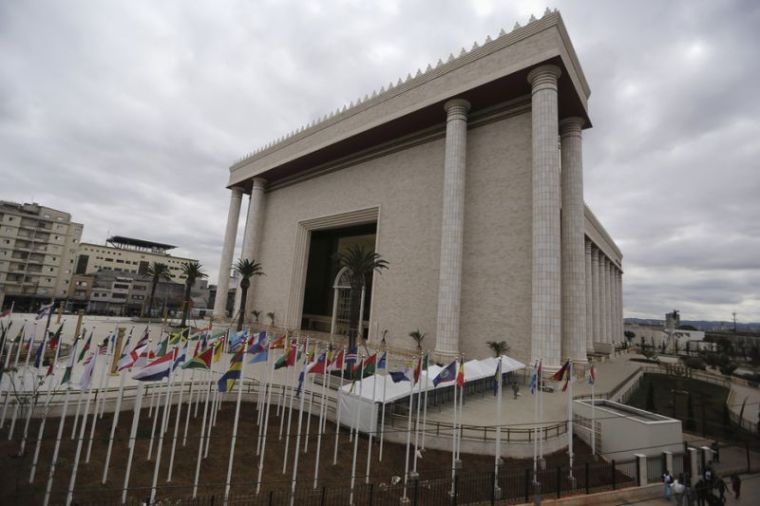 A controversial Pentecostal megachurch in Brazil has launched Bible-based telenovelas that focus on stories from the Old Testament. The shows have been growing in popularity and reaching great commercial success.
According to AFP, Edir Macedo, founder of the Universal Church of the Kingdom of God, has so far scored two prime-time soap opera hits in Brazil, with "The Ten Commandments" in 2015 and the currently-airing "The Promised Land." Now, "The Rich Man and Lazarus" is in production.
Macedo owns the nation's second-largest television network, TV Record, with prime-time television in Brazil becoming increasingly dominated by telenovelas.
The evangelical boom in the predominantly Roman Catholic nation has also been a factor in the creation of the biblical shows, which feature extravagant sets, costumes, and cost $230,000 per episode.
"In the 27 years I've been in this business, I've never seen a set like this. It's a very bold project, and it will be a wonderful story," said the director of "Lazarus," Edgard Miranda.
"The Bible is a fantastic script," Miranda added.
Though the shows are proving popular, Macedo is not without controversy. In 2011, he was charged with fraud and money laundering, accused of buying jewelery, real estate and cars with billions of dollars in donations from his followers.
Church leaders were also accused of abusing believers' faith by proclaiming "false promises and threats that spiritual and economic blessings would only be bestowed upon those who made financial sacrifices to the church."
The preacher denies the accusations, though others, such as Brian C. Stiller, global ambassador of the World Evangelical Alliance, have also accused UCKG of spreading a prosperity gospel teaching targeting Brazil's poor evangelical citizens with promises of financial blessings.
"The basic doctrinal statement of the Universal Church seems orthodox enough, but it has built itself around leadership, attracting to themselves not just astounding numbers but enormous amounts of funds," Stiller wrote in an op-ed for The Christian Post in June 2016.
"Spinning its outrageous prosperity theology — in effect, 'give to this church and God will make you rich' — and combining that with artistic and dramatic flare, its crowds and multiple churches is like nothing I've seen."
As AFP pointed out, however, such accusations have not dented the rise of Macedo's ministry and UCKG's popularity in the South American country. In fact, UCKG has grown its presence to 96 countries and counting, the official website says, with over 5,000 of its churches in Brazil alone.
Not only that, but the telenovelas have been a rising success.
"Whether or not their function is to indoctrinate viewers, Record definitely managed to create a differentiated, high-quality product that above all attracts advertisers," T.V. critic Nilson Xavier said.