Controversial 'Sex Box' TV Program Canceled After 5 Episodes; Conservative Group Claims Victory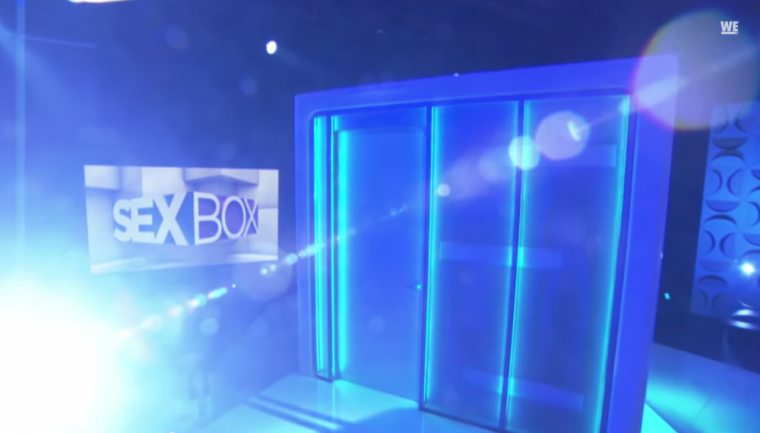 A program where couples have sex inside a soundproof box before discussing their relationship issues has been canceled after just five episodes.
"Sex Box," a program that aired on the cable channel WE TV, was pulled from the airwaves following low ratings and protests from social conservative groups.
In a statement released earlier this week, WE TV said that the program "did not connect with large numbers of viewers" but may return to television in the near future.
"We are working with our production partners on a potential reformatted version of the show and are thankful for the efforts of everyone involved," continued WE.
Based off of a British program of the same name, Sex Box, which debuted in February, featured gay and straight couples who would have sex in an enclosed box and then come out to a studio audience to discuss their relationship issues with a three-person panel.
Mariella Frostrup, host of the British version, told the U.K. Daily Mail back in 2013 that "Sex Box" was not pornographic.
"I think it was a really, really mature — surprisingly for television — look at a subject we've allowed to proliferate in its worst manifestations and refuse to confront," said Frostrup.
"The sex we see on screen, in magazines and increasingly online bears little relation to the real experiences of real people — this will be a frank conversation about an essential element in all our lives."
The program stirred the ire of groups like the Parents Television Council that rallied thousands of supporters to demand the program's cancellation.
In response, WE TV posted a web page on their site asking viewers to "watch before you judge" and directing people to the PTC's petition if they agreed that the program should be canceled.
"'Sex Box' revolutionizes couples therapy by repairing relationships and restoring communication between couples. We are confident in 'Sex Box' and we ask you to watch it," said WE.
"Then, if you agree with the PTC, sign their petition."
Regarding the news of the cancellation, PTC released a statement Friday wherein they declared victory for the organization's members and concerned citizens in general.
"The program from its very outset was an affront to families, toxic to advertisers, and a clear demonstration of a badly-broken business model that forces every cable/satellite subscriber to pay for unwanted and unwatched cable networks," stated PTC President Tim Winter.
"PTC members and other pro-family groups who signed petitions against the show are to be congratulated for their successful activism."