Convicted Evangelist Tony Alamo Dies in Prison; Church Insists He Did Not Molest Young Girls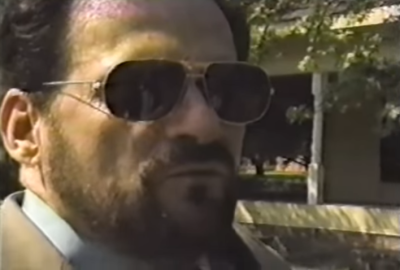 Controversial evangelist Tony Alamo of the California-based Tony Alamo Christian Ministries, who was sentenced to 175 years in prison in 2009 for taking underage girls across state lines for sex, has died. He was 82.
His church announced his passing in a statement on its website Tuesday.
"Our beloved Pastor, Husband, and Father, Tony Alamo, went on to be with the Lord on May 2nd at 4:30 pm. Pastor Tony remained strong and victorious in the Lord. We know he's left his earthly shell behind, but he is not dead; he is alive forevermore in Heaven. He has heard the words that we all long to hear: 'Well done, thou good and faithful servant: enter thou into the joy of thy Lord.' 'Death is swallowed up in victory. O death, where is thy sting? O grave, where is thy victory?" the church said.
At Alamo's sentencing in 2009, U.S. District Judge Harry F. Barnes said the evangelist used his status as a father figure and pastor and threatened the underage girls with "the loss of their salvation," according to The Associated Press.
"Mr. Alamo, one day you will face a higher a greater judge than me; may he have mercy on your soul," Barnes told Alamo.
The convicted evangelist replied, however, in a brief statement: "I'm glad I'm me and not the deceived people in the world."
The Associated Press said witnesses testified that Alamo began taking multiple wives who got "married" to him in the early 1990s when they were minors. The marriages took place in secret at his compound. One woman testified that she was "married" at 15 in 1994 while another testified that she was only 8 when she became one of Alamo's wives.
"There's no telling how many little girls' lives he destroyed," Fouke Mayor Terry Purvis told the AP on Wednesday. "I wouldn't want to be in his shoes right now."
Alamo's ministry which continues even in his death, has consistently maintained his innocence, presenting a trove of what they say is evidence of their position.
"Pastor Tony Alamo is a victim of religious persecution. He was railroaded by the government. According to the 6th Amendment to our Constitution, everyone is granted the right to a trial 'by an impartial jury.' His jury was anything but impartial. There is no possible way for him to get a fair trial in the state of Arkansas. Pastor Alamo deserves the right to a new and fair trial in another state," the church noted on its website.
When contacted by The Christian Post on Thursday, their position was no different.
"Absolutely, absolutely ... yes, he was innocent," said a man who answered the telephone at the church Thursday morning. "He is still innocent."
When asked how many followers the church currently had, he said, "None of your business."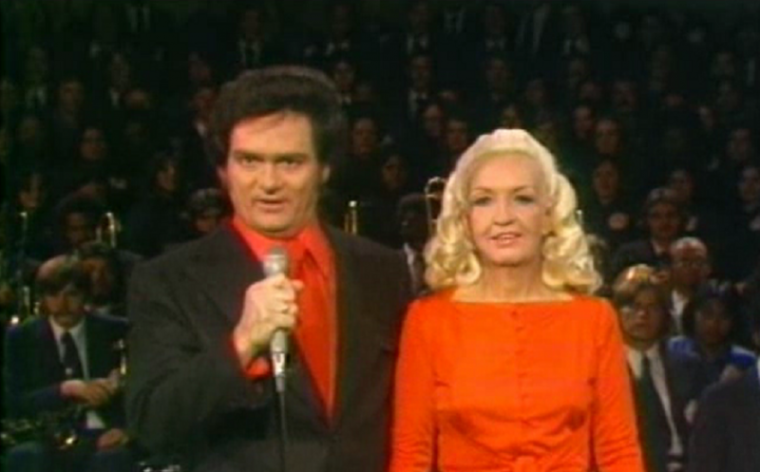 The Alamo Christian Foundation was opened in 1969 by Tony Alamo and his wife, Susan. It was established as a Pentecostal church with doctrine similar to the Assemblies of God. The church is also opposed to Catholicism.
Adherents preached the authority of the King James Bible and emphasized the preaching of Jesus Christ. Members reportedly adhered to a strict moral code condemning drugs, homosexuality, adultery and abortions.
In the early 1970s, however, it developed a controversial reputation because of the way it began conducting ministry. After establishing a compound in Saugus, California, church members were often seen inviting people to services in the streets of Hollywood which is about an hour away.
By 1976, the church moved its headquarters to Alma, Arkansas, Susan Alamo's hometown. The church community grew to several hundred and they established printing facilities, a school and a large tabernacle as well as a rehabilitation program for drug addicts. Churches were also opened in cities around the country, including Nashville, Chicago, Brooklyn and Miami Beach.
Those who converted to the ministry were asked to take a vow of poverty and in return, the church provided the basic necessities of food, clothing, housing and medical assistance.
After the death of Susan Alamo, the church's first pastor in 1982, Tony Alamo assumed leadership of the church. In 1981, Music Square Church, started by Alamo, was incorporated and it superseded the foundation in 1982. The church went on to develop a number of businesses to support itself.
In 1988, Tony Alamo was accused of beating an 11-year-old son of a member and he went on the run for three years after charges were filed.
Despite being on the run, The Los Angeles Times reported that Alamo was able to continue making a small fortune selling designer jackets, sported by stars such as Mr. T., Mike Tyson, Hulk Hogan and Dolly Parton, that sold for hundreds of thousands of dollars. Tony Alamo jackets, which also attracted the attention of stars like Michael Jackson and Elvis Presley, are still being sold online today for hundreds of dollars.
In their statement Tuesday, his followers insisted that Alamo died a man of God despite his controversial reputation.
"One of the last things Pastor Alamo said when we were able to visit him on Easter Sunday was, 'I can't let things upset me. I have only one life to live, and I'm living it for the Lord,'" they said.
"Pastor Alamo's life was a living testament of sacrifice, love, and devotion to the Lord, as the millions of souls that he has brought to salvation through Jesus Christ all over the world prove.
"For over four decades, he exposed the satanic world government and the very seat of Satan in a world-wide and effective way, when no one else dared. The death threats, the persecution, the oppression, never mattered, as he always said, 'I only fear the Lord. 'He boldly preached the entire Word of God just as it is, with no exceptions or apologies," they said.