Cooperative Baptist Fellowship Lifts Ban on LGBT Staff for Some Roles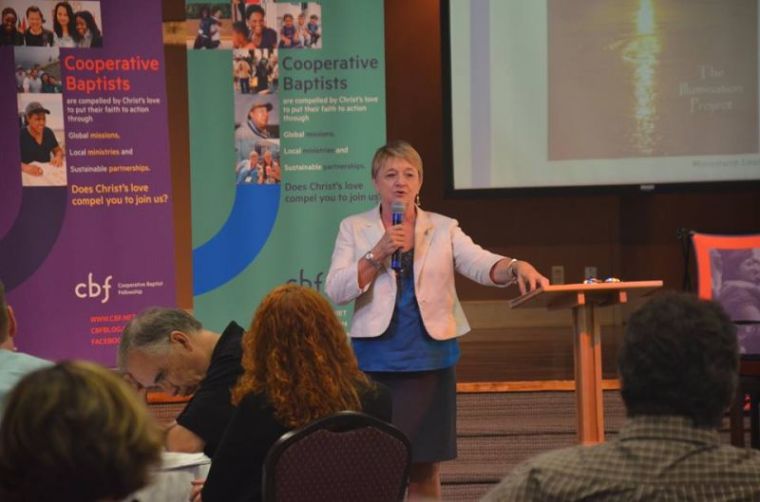 The Cooperative Baptist Fellowship, a Georgia-based network of 1,800 churches with missionaries in more than 30 countries around the world, announced Friday that it has lifted an 18-year hiring ban on practicing homosexuals for some roles but will not consider them for leadership roles in the organization.
"CBF is moving from a hiring policy focused exclusively on sexuality to a policy that focuses on Jesus and His work to transform the world," CBF Executive Coordinator Suzii Paynter said of the organization's new hiring policy. "We are a Fellowship, a big tent of faithful believers and autonomous, innovative churches in partnership. While we do not agree on everything, we have shown Baptists and others that we can come together in a relatively short amount of time, focus on what unites us and come of out it poised for a bright future."
In the organization's previous hiring policy, CBF leaders pointed to an adherence to a traditional biblical understanding of human sexuality as a requirement for employees.
"As Baptist Christians, we believe that the foundation of a Christian sexual ethic is faithfulness in marriage between a man and a woman and celibacy in singleness. We also believe in the love and grace of God for all people, both for those who live by this understanding of the biblical standard and those who do not," it stated.
"Because of this organizational value, the Cooperative Baptist Fellowship does not allow for the expenditure of funds for organizations or causes that condone, advocate or affirm homosexual practice. Neither does this CBF organizational value allow for the purposeful hiring of a staff person or the sending of a missionary who is a practicing homosexual."
The organization explained that while homosexuals will not be allowed in positions of leadership to reflect the practice of most of its congregations, it will now consider LGBT applicants for other staff positions.
"Among other qualifying factors, CBF will employ persons for leadership positions in ministry who exhibit the ideals set forth in our hiring policy, have gifts appropriate to the particular position and who practice a traditional Christian sexual ethic of celibacy in singleness or faithfulness in marriage between a woman and a man," the organization said. "For other positions on the CBF staff in Decatur, applicants will be considered who meet the qualities set forth in the new hiring policy, including Christians who identify as LGBT."
CBF said the change comes after hearing from local congregations "a growing sense" that the previous hiring policy, which was adopted in 2000, "no longer meets the needs of Cooperative Baptists."
It stressed, "We heard an overwhelming desire for our cooperation to be based on public articulation of who and what binds us together, rather than on statements related to the things that for the Fellowship are most divisive." 
The majority of CBF congregations, which are autonomous, do not prohibit employment on matters of human sexuality. Seeking to "reflect and respect" what the autonomous congregations desire, the denomination decided to revise its policy.
CBF made clear that not all of its congregations agree on the issue, noting that "universal reflection" is not possible. But it said it wants to show "universal respect" for the differing opinions.
For missionary positions, the CBF further noted that because it relies on more than 100 partners around the world, which have "decisively rejected movement toward hiring or supporting LGBT field personnel or the inclusion of LGBT persons in ordained leadership," it would also not hire LGBT personnel.
The CBF has 125 missionaries around the world. Its churches are also spread across 18 states and consist of more than 750 endorsed chaplains and pastoral counselors. The network also has nearly 50 ministry partners, including 14 theology schools.