Cora Jakes Coleman Questions If God Told Le'Andria Johnson to Pass Out Cigarettes, Condoms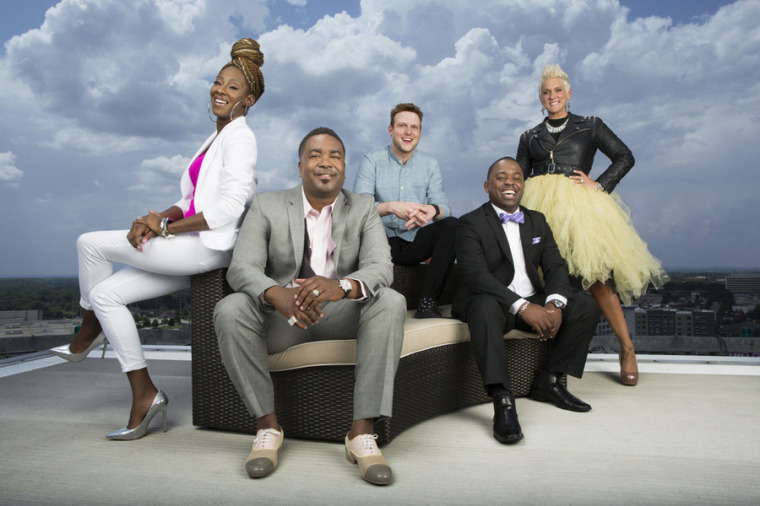 Would God really tell Grammy Award winning gospel singer and pastor Le'Andria Johnson to minister to prostitutes by giving them cigarettes and condoms?
Bishop T.D. Jakes' daughter and Faithing It: Bringing Purpose Back to Your Life! author Cora Jakes Coleman doesn't seem to think so. After catching wind of the Oxygen show "Preachers Of Atlanta," Coleman admits that her spirit was troubled when she witnessed Johnson's actions.
"It vexed my spirit to sit back and watch it. I cannot wrap my head around God telling someone to give somebody a cigarette," Coleman said on Periscope, according to EEW Magzine reports. "She says that she cusses, she drinks, but at the end of the day, when the Lord tells her to do something, she does it."
The daughter of the famed senior pastor at The Potter's House in Dallas, Texas, went on to speak about Johnson's claims that God told her to lead such an unconventional ministry.
"I feel like when you start saying, 'God told me to do this' and 'God said so and so,' that you have to be careful with that because you have to be held accountable for what you said that God told you to do," she said.
However, Johnson, the 33-year-old pastor and founder of Imperfect People Changing Ministries in Atlanta, Georgia, explained her ministry to Entertainment Tonight.
"I want to meet them where they are, you know? And the best thing that I can do [is] dress up like them … and start a conversation, create a conversation," Johnson told Entertainment Tonight. "By the end of that conversation, then I can be like, 'OK, let me take this wig off, you know, let me come back. I'm gonna meet you at this place, let me come back and I'm dressed in regular clothes,' and they gonna be like, 'Who are you?' And I'm like, 'The same girl that was in them shorts and fishnets.'"
It is hard for the youth minister to agree with Johnson's representation of Christ.
"This is a poor representation of what we as preachers and ministers of the gospel are supposed to be showing the people of God," she said. "..We have to be very careful about what we allow people to see. There is an issue I have when you open up the world to seeing your struggle in such a way and then you don't offer a resolution or a solution or wisdom or encouragement or something right off the bat."
While Johnson allowed cameras to follow her as she cursed at her husband on the show, Coleman believes the pastor needs to be concentrating on her home, which is her "first ministry."
"You are not concentrating on your first ministry," Coleman said. "I think there is a thin line between being a preacher and cussing your husband out in the parking lot. I feel like if we continue to condone sin and we continue to allow sin to be okay, that we will really lose the integrity of our church and it's not good."