Coral Ridge Elders Knew of Tullian Tchividjian's Affair With Married Woman, Advised Him to Keep Secret, Source Alleges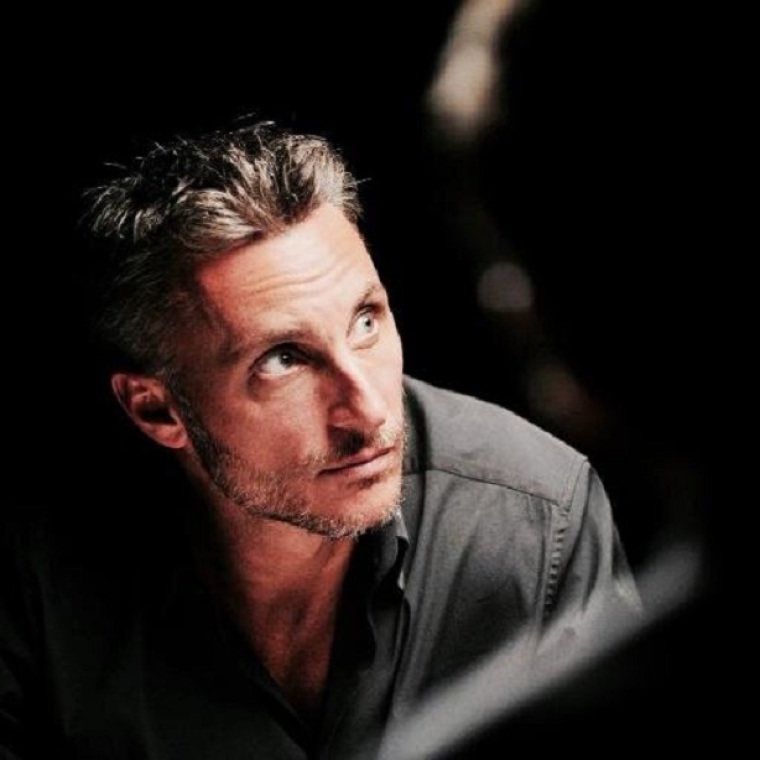 At least two elders at Coral Ridge Presbyterian Church in Florida allegedly had knowledge that their former pastor, Tullian Tchividjian, grandson to evangelical icon Billy Graham, had engaged in an adulterous affair with a married member of his flock and advised him to keep it secret from his wife.
Reacting to a report in The Christian Post Thursday that Tchividjian was fired by Willow Creek Church in Winter Springs, Florida, after they were blindsided by his latest confession, a highly placed source informed CP Friday that the recent disclosure is really the result of a "systemic cover up" by church leaders that began two years ago.
"Tullian had actually been confronted about that two years ago. At the time, he was confronted by two elders at Coral Ridge and Steve Brown (Key Life Ministries), and confessed to having a relationship with a married woman," said the source.
"At the time, he was not advised to step down as lead pastor, but instead was advised not to immediately inform his wife about the matter — she only learned about this last week. To make matters worse, the two elders never informed the rest of the session about this situation. One can only wonder whether the second situation could have been averted if the first situation had not been covered up," the source continued.
"This is not a situation that Tullian had kept quiet and suddenly disclosed to someone for the first time last week. It's been known by at least three others in addition to Tullian and the woman involved for over two years," the source added.
Tchividjian landed a job at Willow Creek Church last September, some two months after he resigned from Coral Ridge due to another confessed extramarital affair he said was triggered by the infidelity of his now ex-wife, Kim.
"As many of you know, I returned from a trip a few months back and discovered that my wife was having an affair. Heartbroken and devastated, I informed our church leadership and requested a sabbatical to focus exclusively on my marriage and family. As her affair continued, we separated. Sadly and embarrassingly, I subsequently sought comfort in a friend and developed an inappropriate relationship myself," he wrote in a statement to The Washington Post last June.
His latest revelation, however, significantly disrupts that narrative and created a lot of problems for those who have been trying to help him but were kept in the dark.
"The disclosures that he made involved the fact that he had a previously unconfessed inappropriate relationship with another woman. He didn't share specifics with us. He said the person, that's worth saying … there were no specifics," Willow Creek's Senior Pastor Kevin Labby told CP Thursday.
All the new details, said Labby on Friday, was news to him even though Pastor Steve Brown of Key Life Ministries, who is alleged to have known about the affair, is a regular attendee of his church and a person with whom he also has frequent conversations.
"When this was disclosed it was the very first time I had heard of it from anybody," Labby said.
"He's (Brown) a member of the Central Florida Presbytery. He does attend Willow Creek but he doesn't serve in any form of leadership there. And is not involved in any day-to-day decision making at the church. He's a longstanding attendee of the church," Labby told CP. "He and I talk all the time."
Brown, through his assistant at Key Life Ministries, said he had nothing to say when contacted for comment Friday.
When asked why he felt Brown wouldn't have informed him of Tchividjian's earlier indiscretions, Labby said he couldn't say.
"I can't comment on any of that. … I really don't know enough. I am suspending judgement," he said.
Coral Ridge Church also told CP that most of the staff who could comment on the allegations were not at work on Friday and would perhaps be available to comment on Monday.
Labby noted that prior to Tchividjian joining the staff at his church last year, he vetted him through the South Florida Presbytery and did not speak directly to anyone at Coral Ridge.
"A pastor is a member not of the local church but of a presbytery," he explained. "We met with representatives of the South Florida Presbytery who we coordinated our care plan with. We had frank conversations about Tullian's incident at Coral Ridge and the aftermath and facts surrounding that. We did not meet with the session of Coral Ridge, we met with the session of the presbytery as they are the ones with oversight."
He further noted that the only way he would have known about the affair was through the South Florida Presbytery.
"If those things were not shared with South Florida Presbytery they couldn't have been shared with us. They are the ones that oversaw his deposition. We met with them and they shared. We felt that we had a good understanding of what had transpired there," said Labby.
Matthew Dubocq, chairman of the minister and church relations committee of the South Florida Presbytery, said it was his committee that made the recommendation to the presbytery to strip Tchividjian of his credentials last year and said there was no mention of the affair with the married woman.
"I have no knowledge of that because that would be at the local church level. We knew of the one affair that came out in The Washington Post and we, as the presbytery, acted on that one. I don't know anything about anything else," he said Friday.
"I think its news to everyone. When we took away Tullian's credentials as a presbytery we didn't know about any second affair or anything," he added.
Dubocq said Tchividjian's deposition did not involve any investigation beyond what the former pastor told them.
"He came as his own accuser and he confessed to adultery and we acted upon that statement of fact that he gave to us," said Dubocq. There was no questioning of the confession "because we only dealt with that one issue."
When asked what would be the penalty to a minister who knew of Tchividjian's adultery but withheld the information, Dubocq said action would be taken if needed.
"We would discipline the individuals who did such a thing if it happened, and I'm not saying it does happen. We follow the Church Book of Order. It tells how the accused has rights and how we go about exercising discipline. It's a very open process," he said.
Bill Mitchell, a pastor a Boca Raton Community Church, allegedly may have had knowledge of Tchividjian's past but he did not respond to a request for comment Friday.
Labby says despite the recent disclosure and firing, Tchividjian has continued to attend worship services at Willow Creek.
Dubocq also told CP that they are praying for Tchividjian's restoration and said he could still be a minister if he went through an acceptable process of repentance.
"We strive that there is restoration and we hope and pray that God's grace and his mercy will be with Tullian," said Dubocq.
"If he goes through the entire process. We make the saying that repentance has to be as notorious as the crime and so we believe that God does forgive and over a long period of time maybe," he added on the prospects of Tchividjian returning to ministry. "But I doubt it at this stage, but you know, it can happen. That's why we do discipline in the church — for salvation and for restoration."