Wife of Billy Graham's Grandson Who Admitted Affair Says His Statement Does Not Reflect Her Opinion
The wife of Florida pastor Tullian Tchividjian, a grandson of prominent evangelical preacher Billy Graham, has issued a brief statement of her own after her husband revealed over the weekend that she, as well as he, each had an "affair."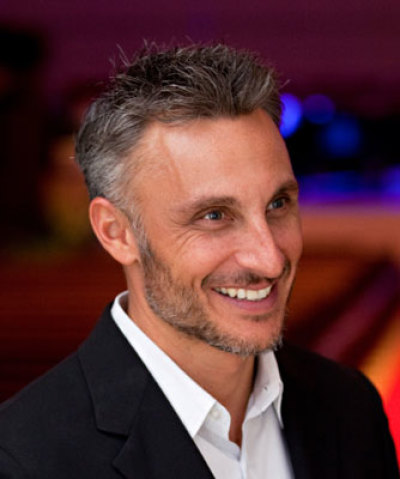 "The statement reflected my husband's opinions but not my own. Please respect the privacy of my family at this time, thank you. I do thank everyone for the outpouring of love for my family as well during this difficult time and we appreciate all the prayers and support we are receiving," Kim Tchividjian said in a statement submitted to The Washington Post.
Mr. Tchividjian revealed the affair Sunday evening in a statement also submitted to The Washington Post, which reads in part:
"As many of you know, I returned from a trip a few months back and discovered that my wife was having an affair. Heartbroken and devastated, I informed our church leadership and requested a sabbatical to focus exclusively on my marriage and family. As her affair continued, we separated. Sadly and embarrassingly, I subsequently sought comfort in a friend and developed an inappropriate relationship myself. Last week I was approached by our church leaders and they asked me about my own affair. I admitted to it and it was decided that the best course of action would be for me to resign."
Mr. Tchividjian, whose full name is William Graham Tullian Tchividjian, added that he and his wife "are heartbroken over our actions," and solicited prayers for grace to "weather this heart wrenching storm."
Like his wife did in her statement, he also asked for the public to "respect our privacy." The couple married in 1994.
It was unclear whom Mr. Tchividjian was addressing at the start of the statement with the phrase "as many of you know," but it is possible that he was alluding to a blog post published hours before The Washington Post report by someone claiming to be a member of his Fort Lauderdale, Florida, church. The anonymous blogger claimed that church leaders informed the congregation of Tchividjian's dismissal on Sunday, when services were held at 10:15 a.m.
No vertical condemnation does not mean no horizontal consequences. Surrender early.

— Tullian Tchividjian (@PastorTullian) June 22, 2015
So grateful that God is a bottom feeder.

— Tullian Tchividjian (@PastorTullian) June 23, 2015
Coral Ridge Presbyterian Church leaders confirmed the news in a statement posted to its website that, "Several days ago, pastor Tullian admitted to moral failure, acknowledging his actions disqualify him from continuing to serve as senior pastor or preach from the pulpit, and resigned — effective immediately." The church indicated that it did not yet know who would replace Tchividjian as senior pastor.
The church had scrubbed Tchividjian's biography page, sermons and other related content from its website by Monday.
In addition to formerly leading Coral Ridge Presbyterian Church, the 42-year-old married father of three, is a best-selling author and founder of Liberate, described as a ministry that seeks to "connect God's inexhaustible grace to an exhausted world." His installation at Coral Ridge in 2009 was marked by a fallout with family members and those devoted to the previous pastor and founder, D. James Kennedy.
"Six months later, hundreds of church members — including their choir director — defected," The Miami Herald reports. "A petition called for Tchividjian's removal, saying he was not living up to the legacy of Kennedy, who built the church on a bedrock of Christian conservatism and political activism." Tchividjian survived the upheaval, however, when a majority of the remaining congregants voted in favor of keeping him on board.
"Tullian is singularly and passionately devoted to seeing people set free by the amazing power of God's grace," Coral Ridge Presbyterian Church wrote of its former pastor on its website.
In a 2013 interview with The Christian Post, Tchividjian said that the modern Christian church had gone astray from the crux of the Gospel and that it was time for a new reformation. The interview was on the occasion of his book, One Way Love: Inexhaustible Grace for an Exhausted World, which he said was about the transformative power of "the radical nature of God's grace."
"I think there needs to be a seismic shift, first in pulpits. I think preachers need to get back to preaching the focus of the Christian faith, which has always been Jesus' work for sinners, not what we must do to get better," Tchividjian told CP at the time.
"You need 100 percent law and 100 percent of grace. It's law then grace, not law or grace," he said, noting that he was not emphasizing grace over law, or even that one can "balance" the two.
"The law shows us what a sanctified life looks like, but only grace sanctifies. The law shows us what godliness looks like, but it's grace that actually makes us godly," he stated, adding that "love inspires what the law demands."
Since publicly confessing infidelity and his removal from the 2,000-plus-member Florida Church, Tchividjian has been tweeting sporadically about "condemnation" and "consequences" and expressing gratitude that "God is a bottom feeder [sic]."