Country Singer Brad Paisley and Wife Open Free Nashville Grocery Store for People in Need
Country Singer Brad Paisley and Wife Open Free Nashville Grocery Store for People in Need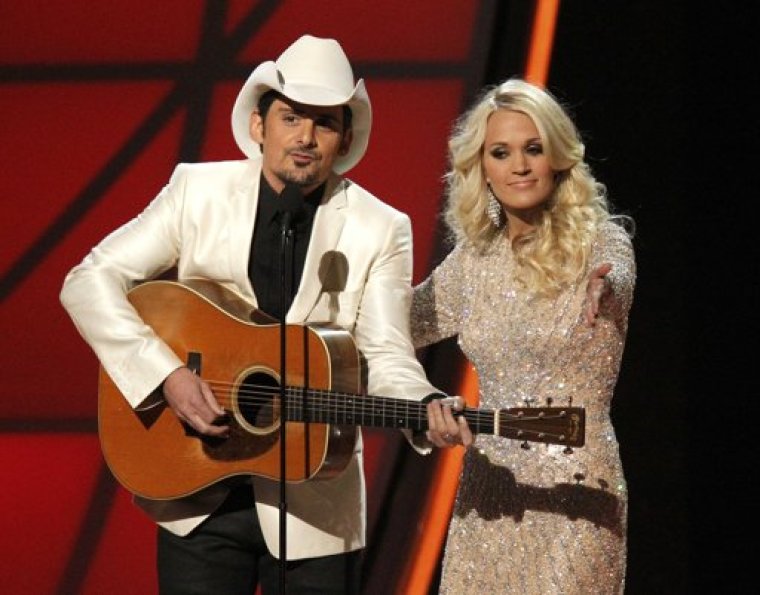 Country star Brad Paisley and his wife, actress Kimberly Williams-Paisley, have teamed up with a private Christian liberal arts university to open a free grocery store in Nashville.
The Hollywood couple linked arms with Belmont University to present to the citizens of Nashville, The Store, a non-profit organization that will operate as a free market.
"This is a grocery store with dignity for people who have fallen on hard times," Paisley, the president of the initiative, told The Tennessean on Tuesday.
"All of us are one unforeseen disaster away from rock bottom. It's nice to think about a place where when that happens to someone, they can use it to get back on their feet," he added.
With a goal to serve at least 3,000 people a year, The Store will be located next to Belmont University's Ministry Center. The non-profit venue is teaming up with other organizations as well as Second Harvest Food Bank of Middle Tennessee to provide fresh and nonperishable goods to underprivileged families for one year.
The Tennessean reported that it will also carry children toys.
According to the shop's website, "Clients are given the opportunity to come to The Store for a one-year period. There is no charge to those referred or to the people and agencies that send them. They may shop for food to supplement their income during times of crisis and as they work toward self-sufficiency."
The Paisleys came up with the idea for The Store after taking their young children to volunteer at a place very similar to it in Santa Barbara, California. They wanted their boys to quit acting spoiled and figured the Unity Shoppe would help them see how blessed they were. Turns out the entire family was inspired that day and now Nashville's The Shop will follow suit and help the less fortunate.
"It was inspiring because these people have dignity," Paisley, a Belmont graduate himself, continued. "It's not a scene from 'Oliver Twist.' These people are able to sit there and feel very, very normal in the eyes of their kids. I remember ... thinking, 'Why isn't this everywhere?' Essentially, we got this idea that it could be a very effective thing in Nashville."
While Paisley is a church-attending Christian, born and raised a Southern Baptist in West Virginia, he's not known for being outspoken about his faith, except in a few of his song lyrics. This new venture, however, will allow the country singer and his family to do as Jesus taught in Matthew 25:34-46 , feed the hungry and care for the poor.
Unlike other charity shops that just pop up for a time, The Store will be opened year round. For more information or to donate goods, visit www.thestore.org.