Couple Remarrying After Divorcing 50 Years Ago Urge Husbands to Pay Attention to Wives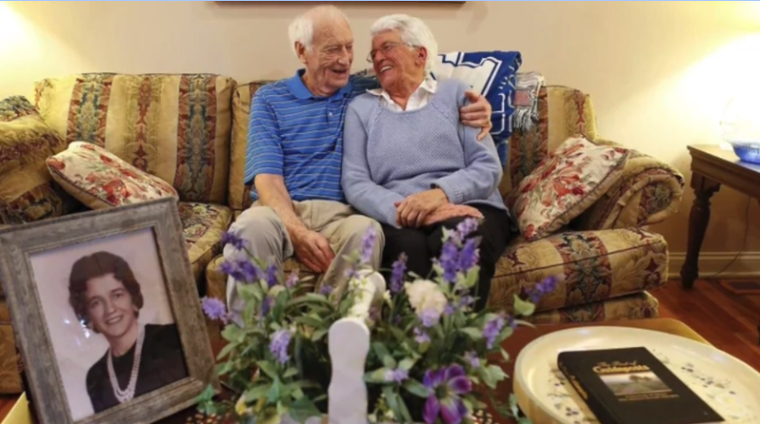 A Kentucky couple who divorced after 12 years of marriage in the 1960s will walk down the aisle again for good some 50 years later this month after finding faith and collectively losing several other spouses.
Harold Holland, 83, and Lillian Barnes, 78, got married on Dec. 24, 1955, according to the Lexington Herald Leader.
Their marriage ended in 1967 after having five children in just eight-and-a-half years.
"I think the fact that we had the kids so fast and he worked every day while I stayed home with the kids [was what caused the end of our marriage]," Lillian told The Christian Post from her home in Kentucky on Monday. "We just didn't really have any time [for each other]. You grow apart whenever you don't have the time to enjoy each other."
Harold and Lillian weren't Christians when they got married but shortly after they divorced they both began attending different churches.
"After the divorce I started going to church and he did too, and it's been a journey," said Lillian.
In the following years, Lillian married Ted Malin and had two more children. Ted died of a massive heart attack in 1986, according to the Herald Leader. She then remarried in 1988 to Arval Barnes and they stayed together until he died in January 2015.
Harold ended up marrying Maudie Corum, a widow with three children, in 1975. She died of liver disease in 2015.
Now both alone, the couple that started life together rekindled their passion for each other at a recent family reunion and began planning to spend the rest of their lives together in December 2017. Their wedding date is set for April 14 at Trinity Baptist Church where Lillian is a member. Their grandson, Joshua Holland, a minister from New Orleans, is expected to officiate the ceremony.
Harold, who attends the South Elkhorn Baptist Church, told the Herald Leader, "We decided we want to walk the last mile together."
When asked if it was faith that brought them back together, Lillian said, "absolutely."
"Well it has a big impact. We're both church members. He goes to one church and I go to the other one, but we'll change that I'm sure when we get married. You gotta have faith or otherwise you won't get around in this world much," she told CP. "I guess we'd always had the faith that one day we'd be back together."
Asked what advice he had for married couples, Harold said: "Pay more attention to each other. Make time for each other."
"I wasn't able to take care of five kids. We were in a small town where we didn't know anybody. Didn't have any babysitters or anything where we could just take the night out, go somewhere to a movie or whatever," Lillian told CP.
"I think the advice for a man is to pay more attention to his wife. Pay more attention to her needs as far as getting away from the kids for a while. Have some time to herself or just basically we didn't even take time to get them in church or anything because there was five of them," she said.
Musing on her pending marriage Monday, Lillian said: "I'm feeling good about it. I feel I have the faith, I feel like it's gonna work and we'll be happy. We're happy right now."