Hillsong's Taya Smith Gets Married in 'Dream' Wedding Dress; Ceremony Officiated by Bandmate (Photos)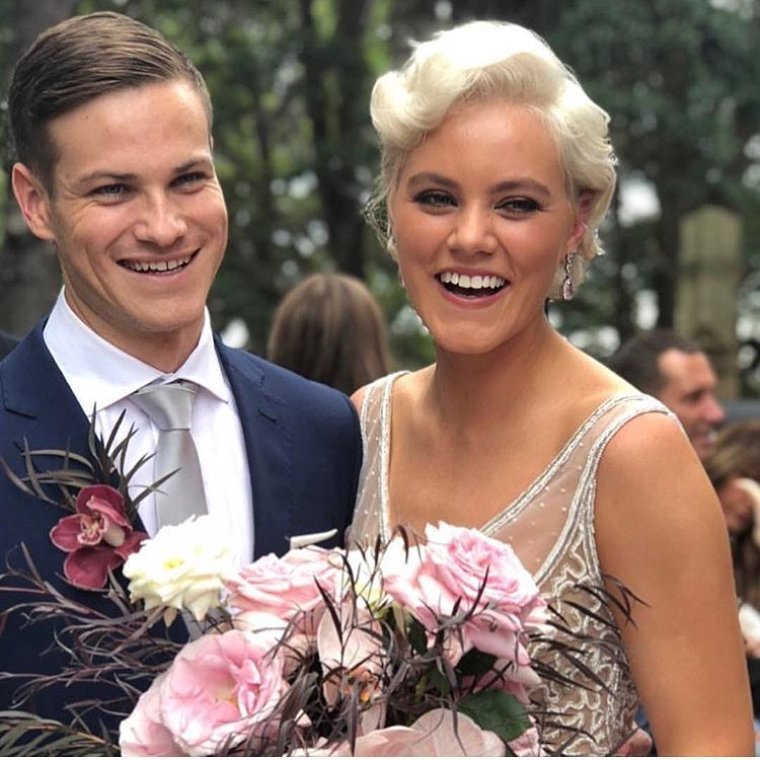 Hillsong UNITED's Taya Smith tied the knot in a ceremony officiated by bandmate Jonathon "JD" Douglass just a few months after stunning fans by announcing her engagement.
Smith walked down the aisle on March 22, according to a series of Instagram photos posted by attendees, who congratulated the 28-year-old "Oceans" singer and her new husband, Ben.
Hillsong UNITED bandmate Jonathon "JD" Douglass, who officiated the ceremony, was among those who took to social media to celebrate the happy occasion.
"Marrying a couple is something I count as a high honor," he wrote. "When its people who you love and have become an older brother to, then it is beyond words!!! Loved being a part of your special day @tayasmith and Ben love you guys sooo much!!!!"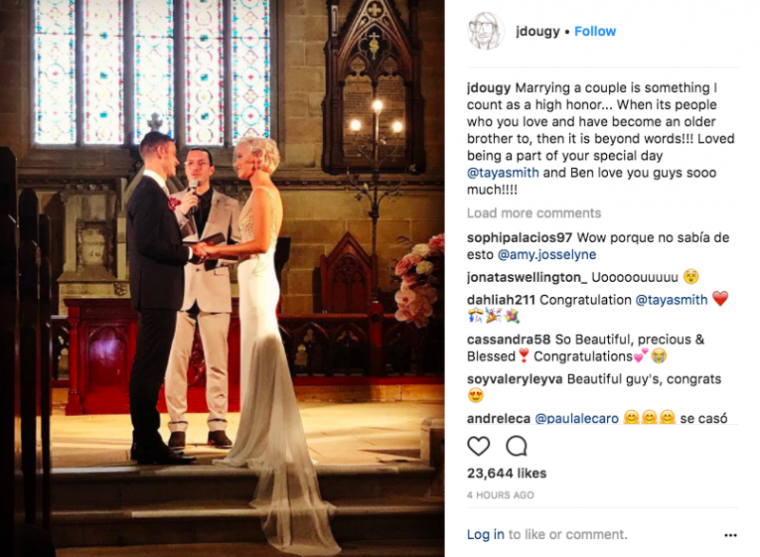 Hillsong UNITED lead singer Joel Houston also shared a photo from the wedding along with the caption, "And then ... this happened! The most beautiful of days, amongst the most wonderful of people, celebrating the most phenomenal of occasions, and so say all of us!"
Hillsong Worship's singer-songwriter Brooke Ligertwood joined in, posting a photo to Instagram along with the caption, "Our TayTay is a married woman! (she was the most STUNNING bride today — my eyes couldn't even take it in — I'm dictating this caption to Scotty to write because my eyes haven't recovered from how ridiculously beautiful she was."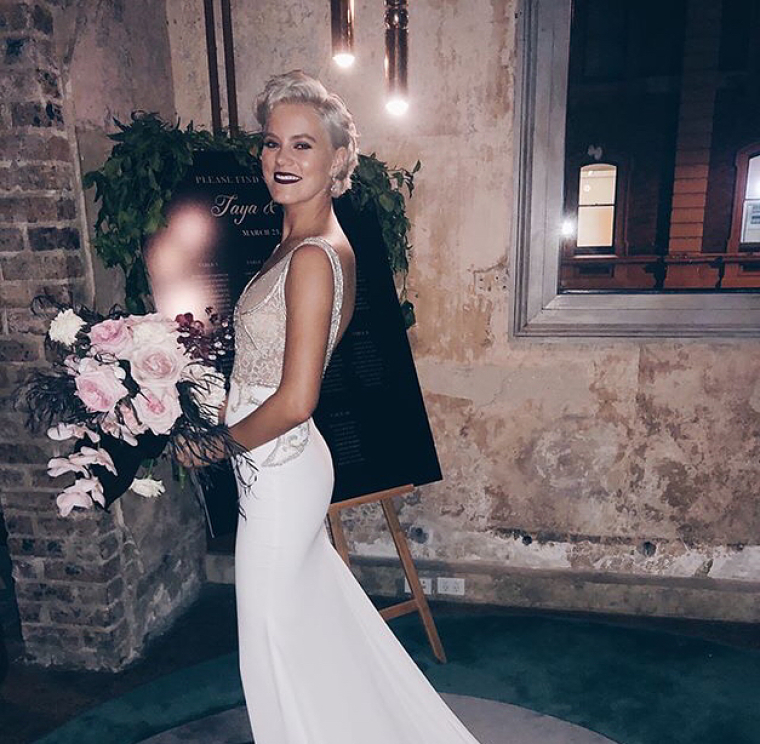 Although famously private about her personal life, Smith shared a series of photos leading up to her special day.
"Let's go. Mrs G," she captioned one photo in which she wears a white dress.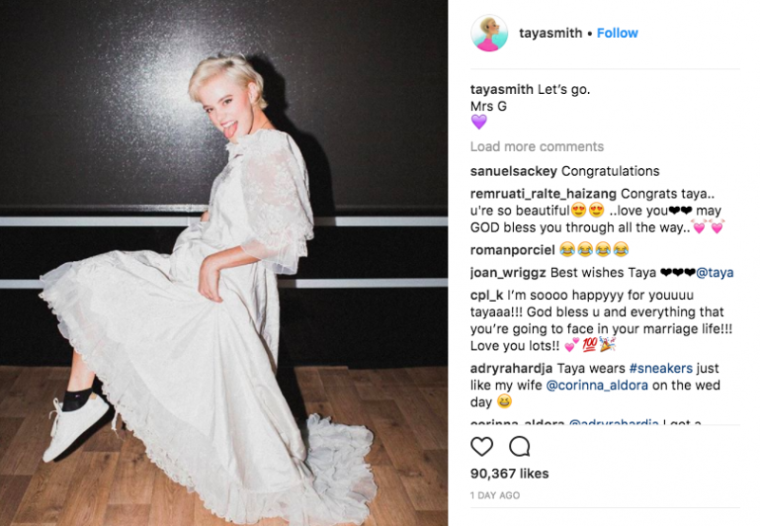 Earlier, the New South Wales native posted a photo of herself holding up her wedding dress, which she said was made "especially" for her special day.
"A dream came true two days ago when I got to pick up my wedding dress from @lizmartinezbridal that was made especially for me," she captioned the photo. "I'm literally blown away at your kindness Liz. BLOWN AWAY. Thank you for a blessing that was above and beyond anything I asked or dreamed of."
She added, "As our wedding day gets closer, things just keep falling sweetly into place and it feels like little kisses from Heaven that are actually wild and beyond my best idea / thinking of how it would all go. Jesus you're in every season and I'm thankful for your presence in this one especially."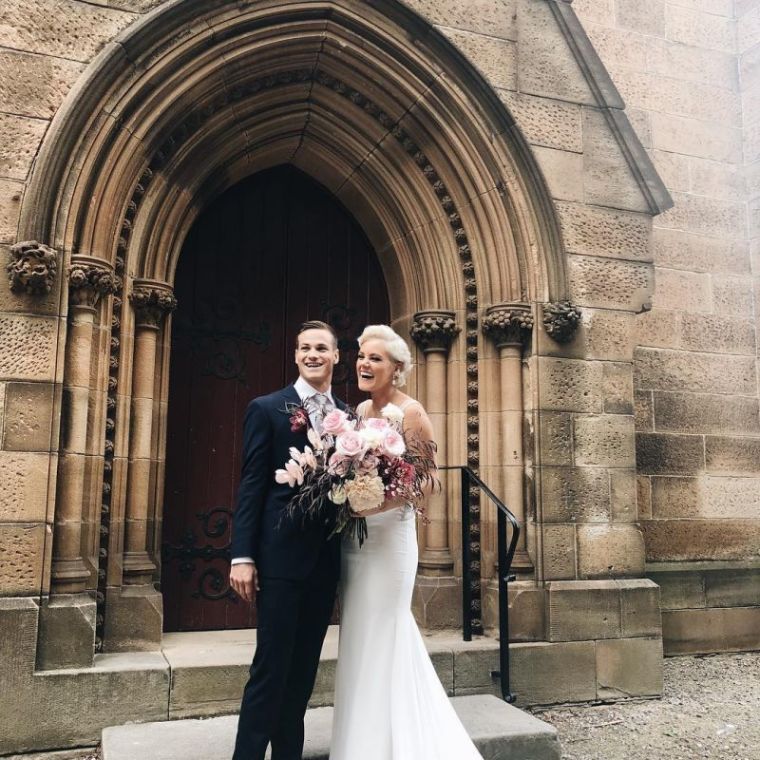 Smith stunned fans back in December by announcing her engagement on social media.
"So this happened," she captioned a photo of an engagement ring. She added a verse from Romans which reads, "Meanwhile, the moment we get tired in the waiting, God's Spirit is right alongside helping us along. If we don't know how or what to pray, it doesn't matter. He does our praying in and for us, making prayer out of our wordless sighs, our aching groans. He knows us far better than we know ourselves, knows our pregnant condition, and keeps us present before God. That's why we can be so sure that every detail in our lives of love for God is worked into something good."