Court Sides With Atheist Group, Rules Against Christian Prayers at Calif. School Board Meetings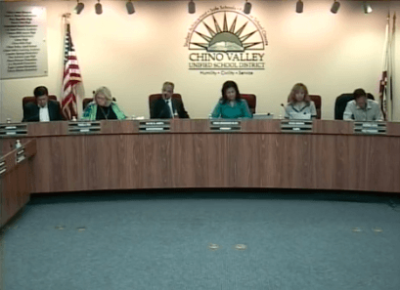 A three-judge panel of the Ninth Circuit Court of Appeals has upheld an injunction against a California school board's policy of allowing school-sponsored Christian prayers at meetings.
In a decision released Wednesday, the panel ruled in favor of the Freedom From Religion Foundation and other plaintiffs against Chino Valley Unified School District.
A Per Curiam opinion, the ruling upheld a lower court decision granting FFRF and local plaintiffs an injunction against the school board practice.
"The Board's prayer policy and practice violate the Establishment Clause. The invocations to start the open portions of Board meetings are not within the legislative prayer tradition that allows certain types of prayer to open legislative sessions," read the panel decision in part.
"This is not the sort of solemnizing and unifying prayer, directed at lawmakers themselves and conducted before an audience of mature adults free from coercive pressures to participate, that the legislative-prayer tradition contemplates."
The panel added that in contrast to past decisions allowing for the presence of sectarian prayers at government meetings, "these prayers typically take place before groups of schoolchildren whose attendance is not truly voluntary and whose relationship to school district officials, including the Board, is not one of full parity."
The Ninth Circuit judges then applied the Lemon Test to the school board's practices, arguing that the board's invocation policy "lacks a secular legislative purpose and therefore ... violates the Establishment Clause."
Regarding the panel decision, FFRF Co-President Annie Laurie Gaylor said in a statement released Wednesday that the ruling was a victory for reason and the U.S. Constitution.
"This serves as a warning against the other school boards out there that they cannot use their public position to impose religion on other people's children and parents," stated Gaylor.
In 2014, the Chino Valley school board passed a resolution allowing for an invocation to be given at meetings either by a local clergyman or a board member.
These prayers could be sectarian in nature. Board members read from the Bible and made Christian comments during the proceedings.
In response, FFRF along with several local plaintiffs, including students, filed suit and in Februrary 2016 a district court sided with them, declaring the board's actions "unconstitutional government endorsements of religion in violation of Plaintiffs' First Amendment rights."
The school board appealed the ruling, with oral arguments being held last November. Attorney Robert Tyler defended the board, arguing that the policy was based in the longstanding tradition of legislative bodies to have invocations before meetings and that it had inherent benefits for the board members.
"It helps set aside the petty differences, seek divine guidance and solemnize these opportunities for the school board, for the legislative body," argued Tyler last year, as quoted by Courthouse News.