CP's Most Popular Entertainment Stories of 2017
3. Tim McGraw Speaks Out on 'The Shack' Controversy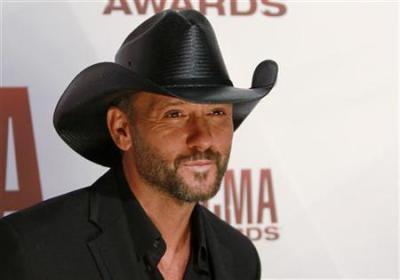 Country music singer Tim McGraw starred in the block buster hit "The Shack" this year and spoke out on the controversy surrounding his co-star Octavia Spencer's role as God in the movie.
"The Shack" hit theaters in April and exceeded box office expectations for its premier release. Although it was the best opening for a faith-based film in 2017, many in the Christian community criticized the film for its "heretical" portrayal of the Holy Trinity.
"The Shack" is based on The New York Times best-selling novel of the same name, and as the film's synopsis says, the cinematic journey takes viewers on a "father's uplifting spiritual journey."
"After suffering a family tragedy, Mack Phillips (Sam Worthington) spirals into a deep depression causing him to question his innermost beliefs. Facing a crisis of faith, he receives a mysterious letter urging him to go to an abandoned shack deep in the Oregon wilderness. Despite his doubts, Mack journeys to the shack and encounters an enigmatic trio of strangers led by a woman named Papa (Spencer). Through this meeting, Mack finds important truths that will transform his understanding of his tragedy and change his life forever."
McGraw plays the best friend, neighbor and supporter of the lead character, Mack. In a recent interview he shared his thoughts on the controversy surrounding Spencer's character.
Speaking to Know News about how he would answer someone who questioned the portrayal of God as female in the film, McGraw replied: "We don't know. I don't know. I know if I told you what God looked like and felt like then I'd be telling you a story. I just think we don't know. God manifests Himself, herself or itself in a way that we need it, in a way that we can grab a hold of and a way that we can put our arms around."
He then joked that if he died and went to Heaven and saw Octavia Spencer sitting there,  it'd be "all good."
McGraw said he believes "The Shack" can be used as a "tool" to help others on their life journey, adding that the universal themes of "love, compassion, and forgiveness" are all present in the movie.
To learn more about the movie, click here.