Craig Groeschel Tears Up Delivering Sermon on How He Forgave Sister's Molester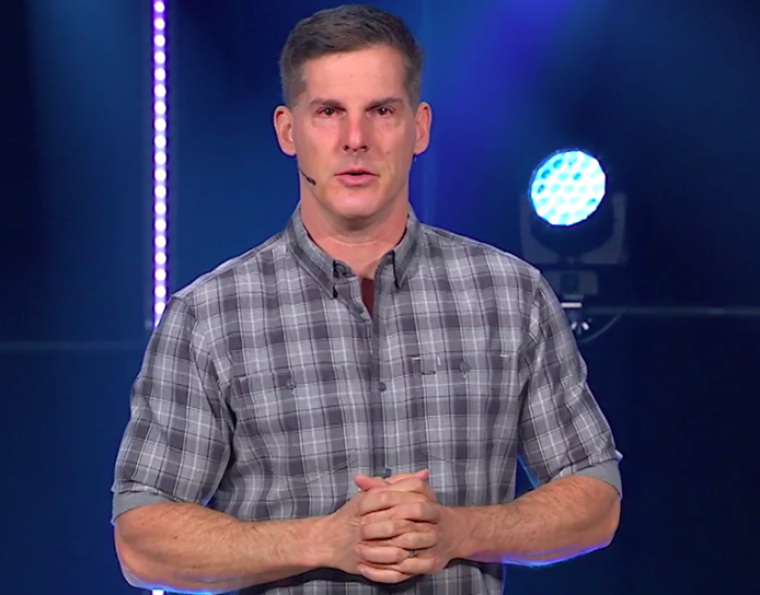 Pastor Craig Groeschel of Life.Church delivered a difficult and heartfelt sermon recently where he couldn't help but get emotional as he talked about his personal experience forgiving the man who molested his younger sister.
In his latest series "Love Like Jesus," Groeschel detailed his own struggle wth forgiving his little sister Lisa's sixth grade teacher, "Max," who had systematically abused Lisa and several other young girls for years.
Groeschel explained that when he first learned of what Max had done to his sister, he wanted the man to "burn in hell." It was through his relationship with Christ, family support, reading the Bible and personal decision that he was able to eventually forgive Max.
In seeking forgiveness for Max, Groeschel looked to two important Bible verses: Matthew 6:14-16 and Luke 23:24, the latter of which he describes as the "most amazing display of forgiveness."
Matthew 6:14-16 reads: "For if you forgive other people when they sin against you, your heavenly Father will also forgive you."
The pastor says that when he first read this verse, he "broke into sheer panic" because he thought he would never be able to forgive Max.
However, he then realized that "Jesus forgives sinners. Not only does he forgive sinners, but he calls us, who are Jesus followers, to do the very same thing to forgive as he has forgiven us."
The Oklahoma pastor then points to Luke 23:34, which describes passerby mocking Jesus as he dies on the cross. In the verse, Jesus says: "'Father, forgive them, for they do not know what they are doing.'"
In starting the process of forgiving Max, Groeschel first began with a simple prayer, which he admitted was weak but evolved over time to ask Jesus to bless Max in his life.
Praying for those who hurt you is the first step to forgiveness because it helps change your perspective and lead you away from bitterness, he explains.
"Your prayers for someone else may or [may] not change them, but those prayers will always change you," Groeschel offered. "It takes a right attitude before you often do a right action."
Forgiveness is ultimately a choice, Groeschel states. When he was considering whether to forgive Max, he asked himself: "Who am I to withhold forgiveness from others when I have been forgiven so much?"
After years of internal struggle, Groeschel recalls how he and his family gathered together one Christmas to forgive Max, collectively writing the man a letter saying that they chose to follow Jesus' lead and forgive him.
"The man who did the unthinkable to my sister and other little girls […] if he called on Jesus, if he will be in heaven today, not because he is good, but because Jesus is that good. In the same way that I will be in heaven one day, not because I'm good, but because Jesus is that good," the pastor told the congregation with tears in his eyes.
"The day I chose to forgive this man, God set a prisoner free, and that prisoner is me," Groeschel states.