Life.Church Pastor: Bible's 'Do Not Judge' Is One of the Most Quoted, but Misinterpreted Verses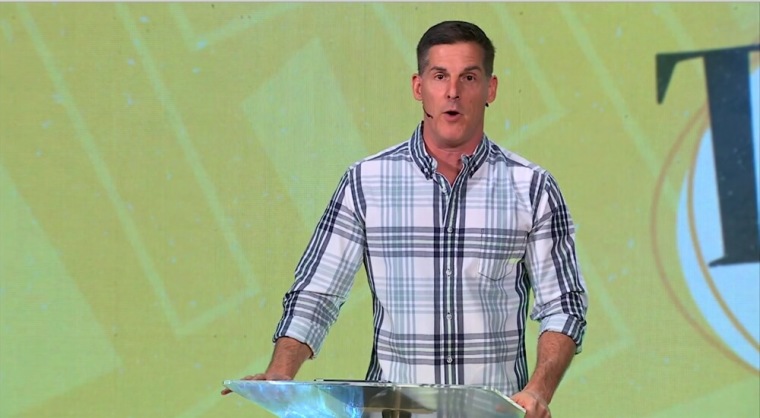 The Bible verse "do not judge" is probably one of the most quoted by non-believers, and it is incredibly important that Christians debunk the misinterpretation of this verse, Pastor Craig Groeschel of Life.Church said in a recent sermon.
Groeschel, head pastor of the multi-site Life.Church, addressed Matthew 7:1-2 in his recent series on the most misinterpreted verses of the Bible, saying this verse causes controversy because it is "probably the number one most quoted Bible verse by non-Christians and one of the more popularly quoted verses by Christians."
The pastor described the verse, which reads "Do not judge, or you too will be judged," as incredibly complicated and incredibly important to address because "it's no secret that this theme alone is probably the number one thing that drives non-Christians away from Christianity."
Like with all Bible verses, Groeschel examines the context of Matthew 7:1-2, as well as other Bible verses regarding judgment, to decipher the true meaning of this highly-quoted and highly disputed subject.
Ultimately, the verse is not calling on Christians to stop judging altogether, but rather, there are very specific guidelines they need to follow: "Do not judge superficially […] do not judge hypocritically […] never hold Christians to the same standards as non-Christians [and] always help restore fallen believers."
When following these four guidelines, Christians will learn that they can lead other sinners within God's family back to truth through grace.
For the first guideline, "do not judge superficially," Groeschel tells Christians that it is important not to judge "from a distance," or pass judgment based on limited information.
Christians must also avoid judging hypocritically. While they have the right to point out a sin in their fellow Christian brother or sister, they must first look inward "because it's probably a reflection of some kind of sinfulness in [their] own heart."
When judging, Christians "tend to accuse others and excuse ourselves," the pastor says. "The place where you issue your harshest judgment often reveals your deepest weakness."
Additionally, Christians should never hold a non-Christian to the same standards as a believer, said Groeschel, noting that Christians are called to show non-believers God's love and let God do the actual changing within their hearts.
Lastly, Christians should always be working to restore the faith of those who have strayed with a balance of grace and truth.
This teaching is especially important, Groeschel says, because every Christian will likely reach a point where they need help and guidance back to their faith.
When dealing with someone who has strayed, "We don't kick the person down because guess what, we sin too […] we love them back," the pastor says.
Too often, Christians either preach to fellow Christians with too much truth and not enough grace, or too much grace and not enough truth.
Both of these approaches have negative consequences, because "when there is all truth, and no grace, [that] leads to rebellion […] that drives people away," and "all grace and no truth, that leads to license […] people behave how they want."
The pastor of one of the largest evangelical churches in America concludes his sermon with a prayer, asking God to guide those who are attempting to bring someone back to faith.
Groeschel prays that God "helps us to get this right," of succesfully bring sinners back to God without pushing them farther from His message.