8 Crazy Things That Happened at the Republican Convention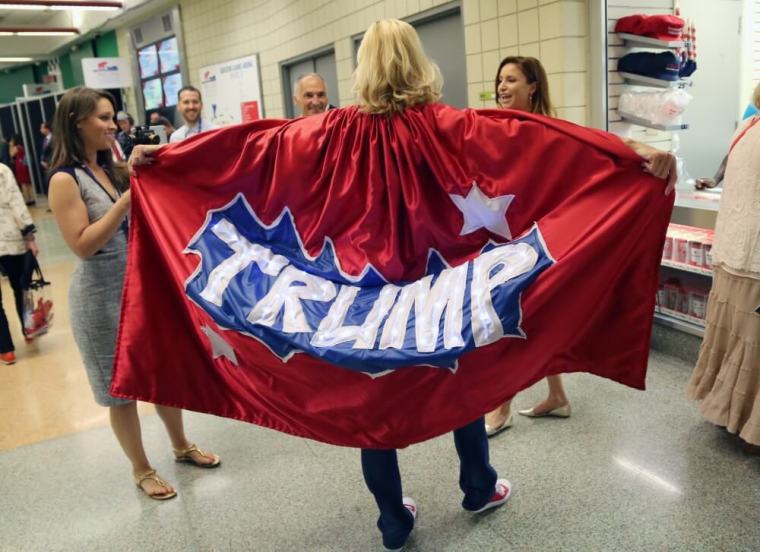 The Republican National Convention concluded Thursday night as Donald Trump officially became the party's presidential nominee and promised to be a "champion" for America to protect the political speech of churches and other religious non-profits.
Considering the toxic political environment that has taken over the United States, the 2016 GOP Convention in Cleveland was far from a run-of-the-mill gathering of conservative political minds ending in an agreement to rally behind one candidate.
Below are eight crazy things that occurred at the 2016 Republican National Convention. (Note: this is not a complete list of all the crazy things that happened.)
Ben Carson ties Hillary Clinton to Lucifer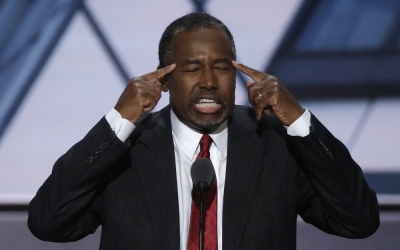 Speaking at the convention on Tuesday, the former presidential candidate and retired neurosurgeon warned the crowd about the dangers of a Clinton presidency.
Carson talked about how Clinton wrote her senior thesis on Saul Alinsky, a community activist, author and political mind that she admired.
Carson claims that on the dedication page of Alinsky's 1971 book, Rules for Radicals, he labeled Lucifer, another name for the devil, as "the original radical who gained his own kingdom."
"This is a nation where every coin in our pocket and every bill in our wallet says 'In God We Trust.' So are we willing to elect someone as president who has as their role model somebody who acknowledges Lucifer?" Carson asked. "Think about that."
Snopes.com points out that Lucifer was not mentioned on the dedication page of Rules for Radicals but is mentioned in the epilogue as the "first known radical."
Melania Trump plagiarizes Michelle Obama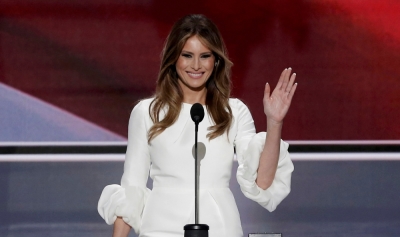 Donald Trump's wife, Melania, took the stage Monday and gave remarks on the convention's opening night.
Trump gave her speech, exited the stage and everything seemed fine and dandy until journalist Jarrett Hill noticed striking similarities between Trump's speech and the speech that First Lady Michelle Obama gave at the 2008 Democratic National Convention, where her husband Barack was nominated as the Democratic nominee for the first time.
In a post on Twitter, Hill showed how Trump lifted and paraphrased two paragraphs from Obama's 2008 speech, causing a media firestorm to ensue and many to accuse the potential future First Lady of plagiarism.
CORRECTION: Melania stole a whole graph from Michelle's speech. #GOPConvention
WATCH: https://t.co/8BCOwXAHSypic.twitter.com/zudpDznGng

— Jarrett Hill (@JarrettHill) July 19, 2016
100 naked women protest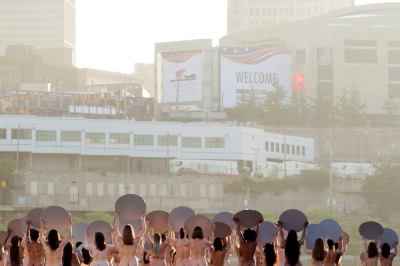 On Sunday, the day before the convention, about 100 women stripped naked and gathered outside the Quicken Loans Arena to peacefully protest against what they considered to be Trump's "hateful" rhetoric toward women.
The demonstration was organized by artist Spencer Tunick, who called out for volunteers to participate in the photo shoot in May. According to the Huffington Post, over 1,800 women signed up to participate.
For the 100 women that actually did participate, Tunick gave each of them a round mirror to hold above their heads to reflect the sky and the flesh of the women all around them.
"The mirrors communicate that we are a reflection of ourselves, each other, and of, the world that surrounds us," Tunick said in a statement. "The woman becomes the future and the future becomes the woman."
Ted Cruz gets booed off stage
Some pundits are saying that the former presidential candidate and Texas senator committed "political suicide" when he neglected to endorse Trump for president and urged voters to "vote your conscience" during his speech at the convention on Wednesday night.
As Cruz concluded his speech and it was apparent that he was not going to endorse Trump, he was treated with a raucous chorus of boos and chants of "endorse Trump."
Since Cruz and other GOP candidates pledged to support the Republican nominee if they did not win the nomination, Cruz justified himself on Thursday by saying "That pledge was not a blanket commitment that, if you go and slander and attack [my wife] Heidi, that I'm going to nonetheless come like a servile puppy dog and say, 'thank you very much for maligning my wife and my father,'" Cruz told the media.