8 Crazy Things That Happened at the Republican Convention
8 Crazy Things That Happened at the Republican Convention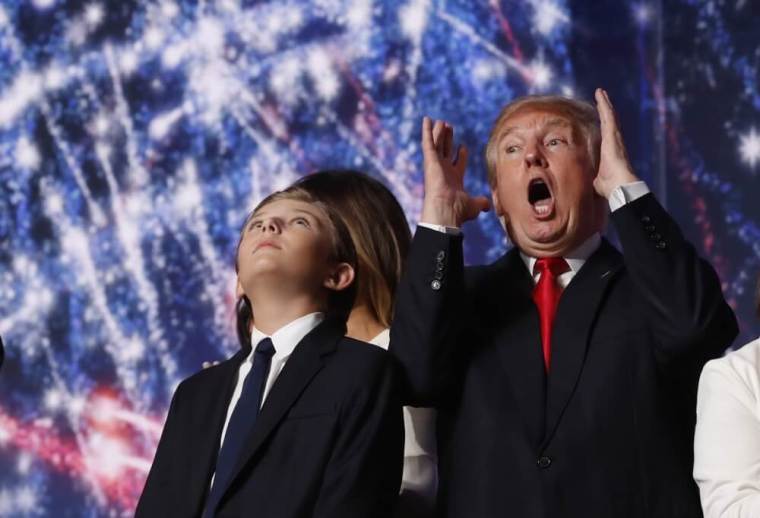 Stephen Colbert stole the stage for 'Hunger Games' parody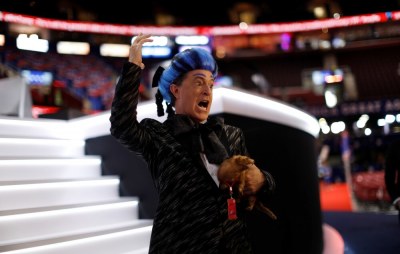 Comedian and talk show host Stephen Colbert offered up viewers of his program a parody on the movie series "Hunger Games," which was titled "Hungry for Power Games."
In the video, Colbert is seen dressed up in an outfit while strolling around the Quicken Loans Arena and the convention floor. At one point, Colbert even takes to the podium and speaks to a nearly empty arena.
"This week in this arena, the Republicans shall prove that they are truly passionate about one candidate — Hillary Clinton," Colbert joked. "They will do anything to stop her, up to and including nominating Donald J. Jonah Jameson Trump. I assure you Trump will not enter the arena alone. He has formed an alliance with Indiana Gov. Mike Pence."
PayPal co-founder says culture wars are 'fake'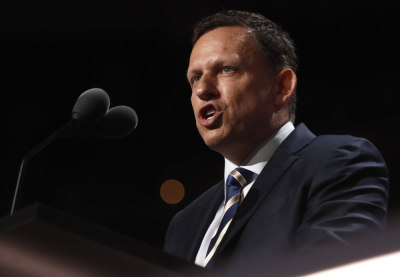 Peter Thiel, a venture capitalist, co-founder of PayPal and one of the first investors in Facebook, is a gay Republican who gave a speech on Thursday night just hours before Trump accepted his nomination.
Thiel argued that the United States is too focused on social issues and is being distracted from larger issues like the economy and national security.
"I am proud to be gay. I am proud to be a Republican. But most of all I am proud to be an American. I don't pretend to agree with every plank in our party's platform. But fake culture wars only distract us from our economic decline," Thiel said. "And nobody in this race is being honest about it except Donald Trump."
Chaos broke out after trump opponents tried to force rules vote
It is no secret that many #NeverTrump evangelicals will not be convinced to vote for Trump. But not wanting to go down without a fight, anti-Trump Republicans attempted to force a state-by-state roll call vote on whether or not to change the party rules.
Rep. Steve Womack, who served as the convention chair, put the current rules up for vote. After a voice vote, Womack declared that those in favor of keeping the same rules prevailed. This caused anti-Trumpers to start chanting "Roll call vote! Roll call vote!" Meanwhile, Trump supporters changed "We want Trump! We want Trump."
Donald Trump tries to kiss Mike Pence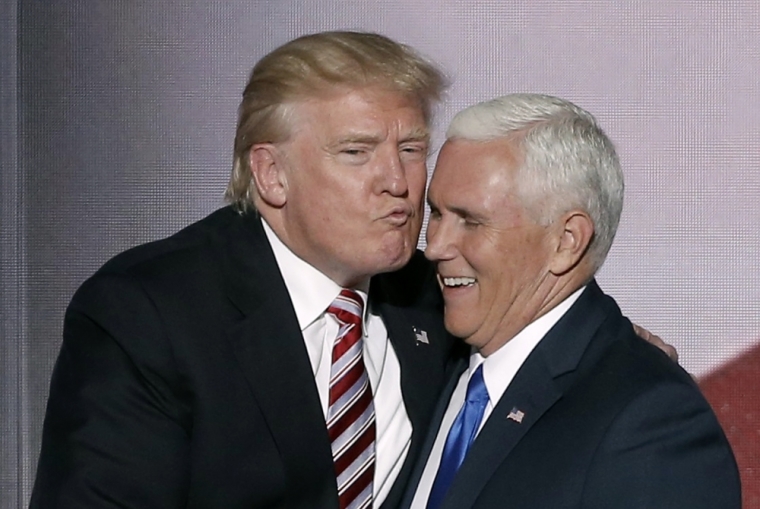 On Wednesday, Trump walked on stage to greet his new vice presidential running mate. When Trump went in to embrace Pence and give him a handshake, it appeared as though he was trying to give Pence a kiss.
Trump leaned in with kissy lips, but Pence turned his head away, leaving Trump hanging and the moment awkward.
According to Time, the moment might have been "due to a collision of New York City social conventions and typical Midwestern reserve."
Nonetheless, social media lit up with comments and jokes about the moment thereafter.