Creflo Dollar Prays for Georgia Lawmakers Amid Highway Naming Controversy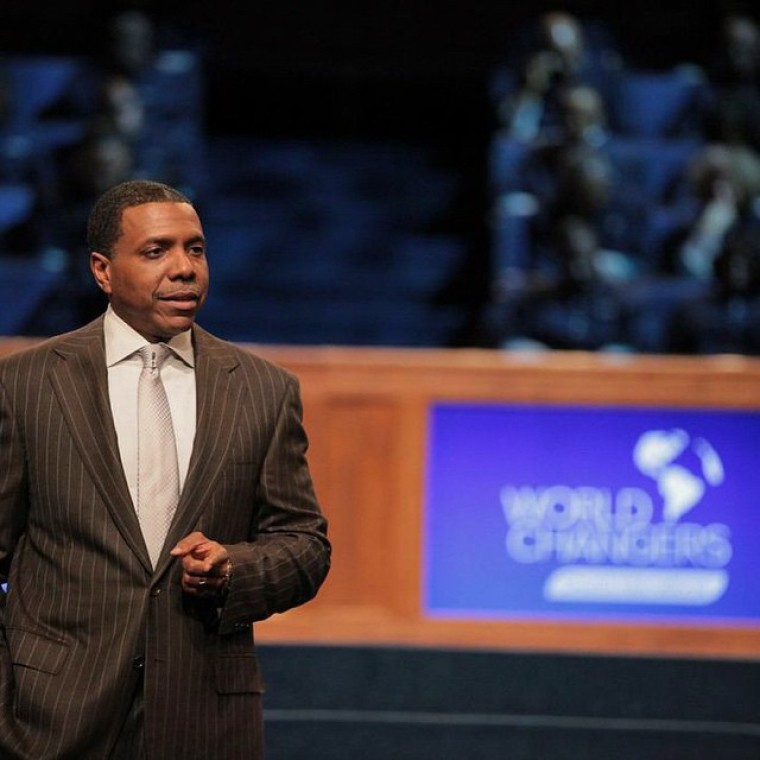 Amid controversy surrounding a proposal to name a portion of an Atlanta highway after him, World Changers megachurch pastor Creflo Dollar visited Georgia's state House of Representatives Thursday to pray for leaders and lawmakers.
As the "pastor of the day," Dollar addressed the legislature on how government is a "divinely appointed duty," and expressed his appreciation for "leaders who still acknowledge and recognize good morals that are in line with God's Word."
The World Changers Church pastor also prayed for judges, mayors, policeman and community leaders, asking God to give them wisdom, protection and "a heart that yields to God and His ways," according to the Atlanta Journal-Constitution.
While Dollar addressed the House, his wife, Taffi, acted as "chaplain of the day" in the Senate, reports Atlanta's 11 Alive News. The two clergy just might be the first husband-and-wife pastors to address both legislative bodies concurrently.
Dollar's state House visit comes just days after State Sen. Donzella James, D-Atlanta, introduced legislation to name a portion of an Atlanta highway after him — a move that has sparked heavy criticism. Senate Resolution 805 calls for a portion of Fulton County's Old National Highway to be named after the televangelist.
As previously reported by The Christian Post, news of the proposal has not been well-received by many community residents and business owners who feel that neither Dollar nor the highway in question are worthy of the honor.
One resident told WSB-TV 2 that Dollar was not meeting the needs of the entire community. Of major concern for some area business owners is that Old National Highway has a split personality of sorts. A dark side that is riddled by violence.
"Once the sun goes down, Old National is a different place," said Marcus Coleman, a community activist, to WSB-TV 2. "Once Bible study and Sunday service is over, it's a different place."
What Coleman might be referring to is the crime that has recently plagued the area. For instance, a Kroger grocery store situated on Old National Highway experienced 22 violent crimes last year alone, the local news station reports.
"It's asinine to think about dedicating a street where the blood is still flowing on the street," Coleman said.
James, a member of World Changers Church International, stands by her proposal and has challenged detractors to vet Dollar's community outreach for themselves. "For 30 years they [World Changers Church] have invested in the community when the whole street was boarded up. They have a free food and clothing bank and give away school supplies throughout the year," she said. "To the naysayers, perhaps they should go look on their website or send someone over there to investigate."