Critics Say She Is a Man in Drag, but Prophetess Chyna Davis Insists She Is a Holy Woman of God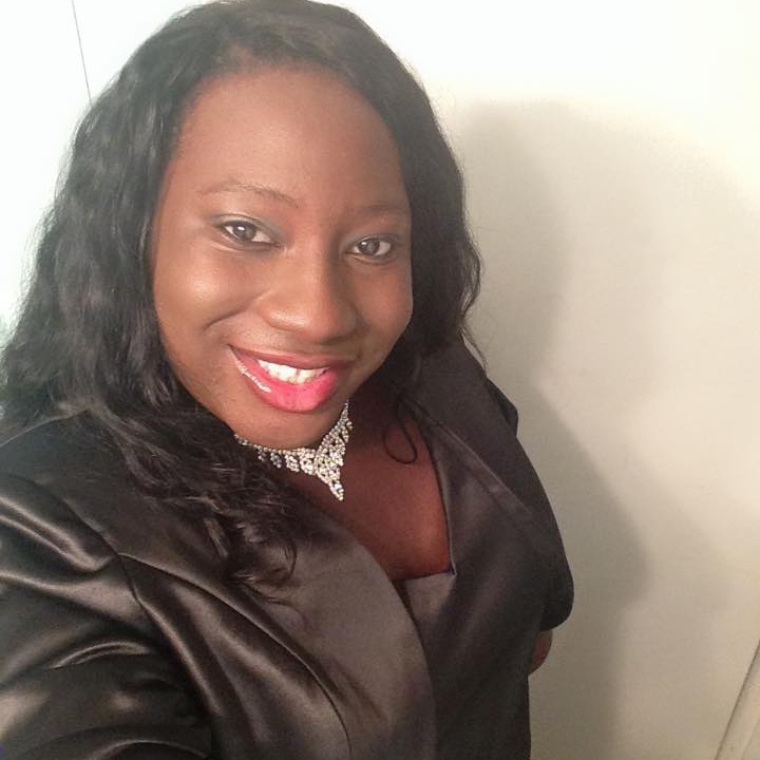 Prophetess Chyna Davis, 25, formerly of Sumter, South Carolina, speaks in tongues and claims to make dead shot prophecies. She has a riveting testimony, two growing churches and an international following on social media. The trouble is, say her critics, she is a man dressed in drag desecrating the Lord's good name and leading His people astray.
Days before the New Year, a report circulating online blasted Davis as a confidence artist who once turned tricks as a male prostitute and is now working her charms on gullible church folk.
"All joking aside it is actually sad that church is becoming a complete mockery where this poor excuse for a drag queen would pass himself off as a female evangelist. His (sic) prophetic gift did not allow him to see he was going to be exposed," said the report from Obnoxious Television.
In multiple videos on social media, Davis is seen dressed in high-heel shoes, wig, and church robes giving spirited sermons and prophecies proclaiming the power of Jesus.
On Monday, she insisted to The Christian Post that she is a true woman of God, a prophetess whose predictions are never wrong. A prophetess who does the Lord's work on her own dime and never takes an offering.
"We supposed to be in the Kingdom. They were saying that I'm robbing people. ... Baby I have two jobs, I don't need to rob nobody. I don't even take from the church," she declared.
"They don't even pay me to preach. When I go to churches, I pay for my own hotels, my own flights, my own food. When I go preach for people I pay for everything myself. I'm doing this for the souls. That's what I'm doing it for. I have young people in my ministry. And like I tell people, I'm not going to turn anybody away. I don't agree with the sin but I'm not going to turn anybody away. My ministry is to help," she said earnestly.
She said she doesn't know what people have been attacking her online specifically but she heard that two of her most vociferous critics were jealous of her popularity and were trying to use her past to discredit her.
She claims she was not born male but a "hermaphrodite, with both male and female parts." She has ignored requests from CP, however, to provide evidence to verify that claim despite promising to provide proof.
She also confesses she was once known legally as a man named Joseph Levern Brunson who was arrested for prostitution at 19 in South Carolina.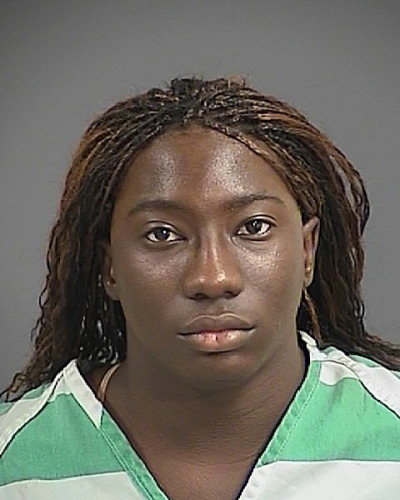 The obviously male name from the arrest, she said, is only because police had to book her using the information listed on her government issued identification card. And for that, she blames her mother.
"When I was born, I was born with both parts, that means male and female parts. It's called a hermaphrodite for those that don't know and my mother named me a male name because that's what she wanted," said Davis.
Shortly after the prostitution arrest in October 2010, Davis says she underwent surgery to remove her male genitalia but did not respond to a request to provide documentation that could verify this claim either.
She said her mother was supportive of the decision to remove her "male parts" because it was "my choice."
The prophetess says she currently has two churches, one in Georgia and another in Philadelphia, Pennsylvania, under the banner of Radical Praise Ministries with a collective membership of about 300.
When asked if her followers were aware of her condition, she hesitated before saying senior members of her ministry were aware at the outset.
"I don't deceive nobody. That's the main thing. The reason why I wouldn't tell certain leaders, because leaders are messy. The first time I ever told somebody I was younger then. When I was in the world, I met this pastor and I told this pastor, but he took stuff and used it against me," Davis said.
"This is not the first time this happened. The first time it happened we went to court and we sued again for defamation of character," she said.
While she is still considering legal action this time around, Davis said she has chosen to embrace it instead of going into hiding.
"The first time it happened I was not available and I was not willing to share my full testimony," she said.
Now that she has embraced her story, her ministry is growing even more, said Davis.
"My testimony was a testimony that was locked inside of me. I would not share with anybody. It took this (exposure) right here to open that door for me to give my testimony about what happened to me when I was born. And now since that testimony has come, I am mentoring at least 25 people that's dealing with this same situation that's in ministry right now. That people would not know," Davis told CP.
"My testimony has opened a lot of doors, and not just a lot of doors but we bash certain sins but we don't tell people how to come out that sin. And I'm not trying to be that church. The reason why people are so against me is that they understand that I love people and they understand that I'm a drawer. Because the Bible says with love and kindness I have drawn thee. I'm not harsh, I'm not beating people up, I give the Word, that's it, but I'm still gonna love you as an individual," she said.
Davis, who says she was raised in the church, says even after she had surgery to remove her male genitalia in 2011 she was still living in sin and "doing me." About three years ago however, she ran back to God after she found out a male stripper she was involved with had "full blown AIDS."
"I could have had full-blown AIDS right now. I was sleeping with a guy that had AIDS but the Lord blocked it from my life and to this day I am HIV and AIDS free. So I know that God's hand is on my life, I know that it was the hand of God that told me to come out of prostitution. I know it was the hand of God that said 'OK, you've got to do ministry 'cause that's your call,'" she said.
Among Davis' critics, however, is Minister Gerald Jackson of GJ Ministries. He was raised in Alabama but spends a lot of time in North Carolina where he has family.
He told CP in an interview on Tuesday that Davis' claim of being born a hermaphrodite is disputed by her family.
He said he met her at a gas station in small town Jackson, North Carolina, near his mother's house where she was introduced by a friend as an apostle in December 2015.
"She is not a prophetess. She is in fact a man, she was not born a hermaphrodite at all. It is something that she is saying to make the public feel sorry for her," Jackson said.
He explained that he spoke with her family about her story and said they told him Davis had felt like she was female for a long time but was born male.
"The family did say to me that Chyna Davis feels like she is a woman trapped inside a man's body. And that everything she has said about her mother being on drugs is absolutely a lie. And she wanted to cover up who she really was because of a feeling that she had, and her grandmother made her feel like she was right. And she was not right. Her grandmother gave her the name Chyna Davis," Jackson said.
When asked about the claim Davis made that she had surgically removed her male genitalia, Jackson said Davis' family disputed that too.
"That's a lie. Family members said that she did not have surgery. In fact (they said) that she could not afford to have surgery," explained Jackson.
The young minister said that each time Davis is exposed, she moves to a different city with her act to start afresh.
"I just believe that the body of Christ should be aware of what's going on. Because she has spoken to so many people live and she has false prophesied to them," he said.