Cruz, Trump Slam Obama for Neglecting American Hostages in Iran Deal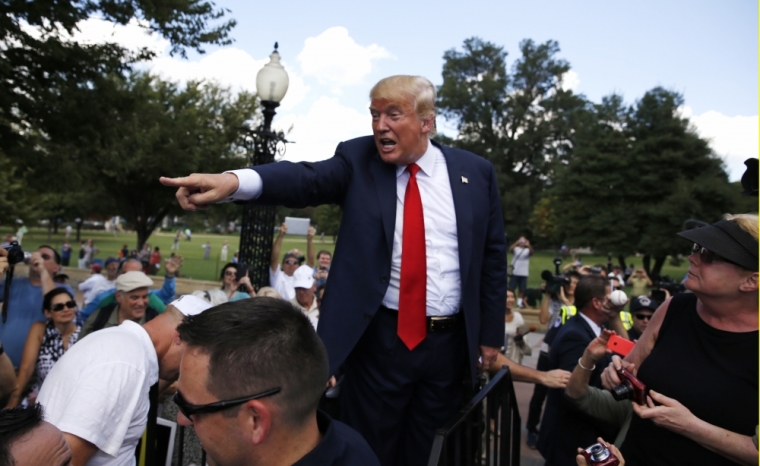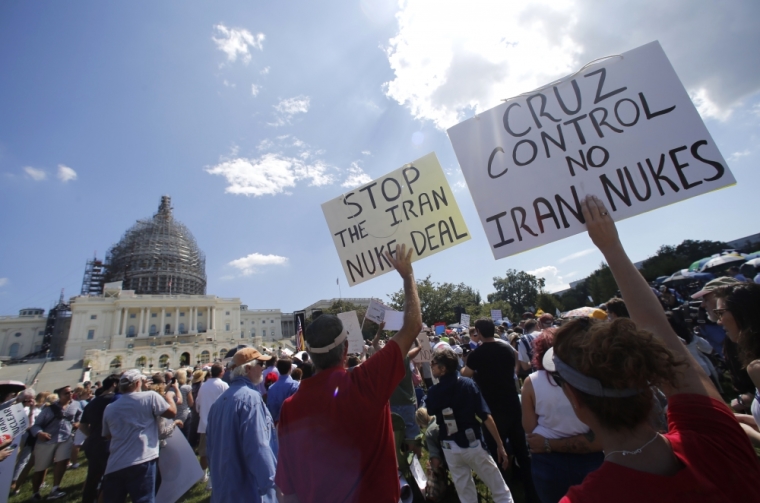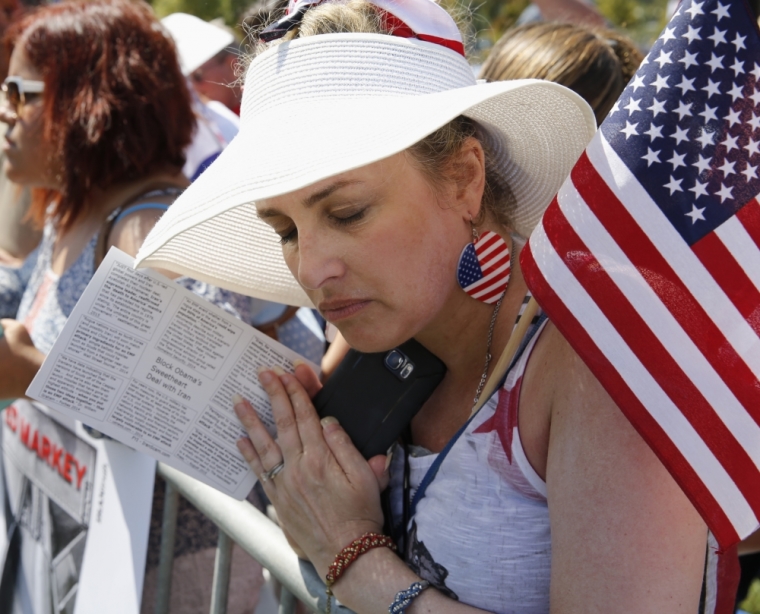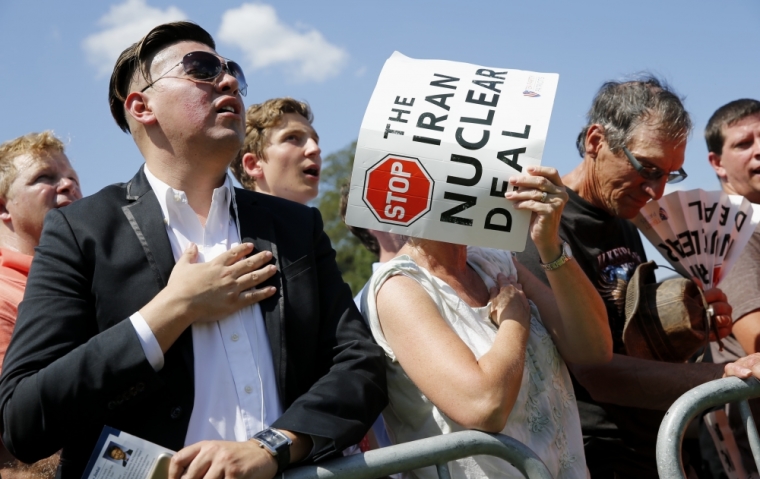 View Photos
Republican presidential hopefuls Donald Trump and Senator Ted Cruz slammed President Barack Obama's Iran deal, saying that he has neglected American hostages held in the Islamic Republic.
At a rally held on Capitol Hill on Wednesday by the conservative group Tea Party Patriots and attended by thousands, Sen. Cruz said that the deal was "catastrophic" for America and the hostages.
"[The Iran deal] abandons four American hostages in an Iranian hellhole, including Pastor Saeed Abedini, an American citizen and Christian pastor sentenced to eight years in prison for the crime of preaching the Gospel," said Cruz.
"Including former marine Amir Hekmati, including Washington Post reporter Jason Rezaian, including Bob Levinson. It is a disgrace for this administration to abandon Americans in Iranian hellholes."
Cruz also said that if President Obama's deal is approved, the administration "will become, quite literally, the world's leading financier of radical Islamic terrorism."
"If it goes through, over 100 billion dollars will flow directly to Iran to the Ayatollah Khamenei," continued Cruz.
"And billions of those dollars will go directly to Hamas, to Hezbollah, to the Houthis, to radical Islamic terrorists across the world and those Jihadists will use those billions to murder Americans, to murder Israelis, to murder Europeans."
In July, Western governments including the United States reached a deal, known as the Joint Comprehensive Plan of Action, with the Iranian government involving its nuclear weapons ambitions.
President Barack Obama and Iranian President Hassan Rouhani both praised the deal, which lifts economic sanctions from Iran in return for the Islamic Republic agreeing to not pursue a nuclear bomb.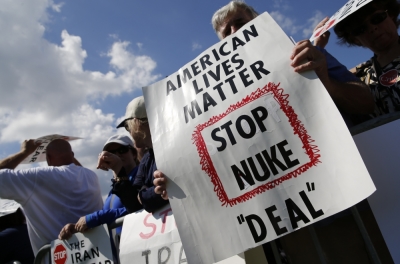 "Today, after two years of negotiations, the United States together with the international community has achieved something that decades of animosity has not: a comprehensive long-term deal with Iran that will prevent it from obtaining a nuclear weapon," stated President Obama.
Supporters of the deal, including many Senate Democrats, have argued that while the deal was imperfect it did effectively delay Iran from acquiring a nuclear weapon without war.
U.S. Senator Barbara Milkulski of Maryland, who last week became the 34th Senator to express support for Obama's deal, stated that it was "the best option available to block Iran from having a nuclear bomb."
"The military option is always on the table for the United States. We are not afraid to use it. But military action should be the last resort," continued Sen. Milkulski.
"I will vote in favor of this deal. However, Congress must also reaffirm our commitment to the safety and security of Israel."
Held on the sweltering afternoon in the District of Columbia, the rally featured dozens of speakers and thousands of attendees.
During his remarks, Trump called the deal "incompetent" and "ridiculous", saying that if elected the four hostages will be freed "before I even take office."
"We have four wonderful people over there and frankly, they're never going to come back with this group," said Trump, adding that if he is elected "I guarantee you that those four prisoners are back in our country before I ever take office."
"They will be back before I ever take office because they know that's what has to happen … and if they don't know, I am telling them right now."
According to a recent Pew Research poll, 49 percent of Americans disapprove of the proposed deal, versus 21 percent who approve and 30 percent who do not know.
"Over the past six weeks, the share approving of the agreement has fallen 12 percentage points (from 33% to 21%), while disapproval has held fairly steady," noted Pew.
"Among those aware of the Iran deal, the share approving of the agreement has declined 11 percentage points since July, while the percentage disapproving has risen nine points."