Crystal Cathedral Ministries Founder Suffers Stroke; Church Prepares for Big Move
Current Church Congregation Led by Bobby Schuller Announces New Property, Changes Name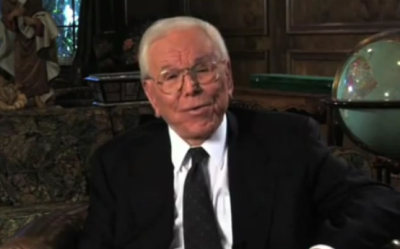 Arvella Schuller, wife of the Rev. Robert H. Schuller and co-founder of the Crystal Cathedral Ministries, reportedly suffered a stroke and has been working with Medicare-provided therapists to regain use of her left arm and leg. Meanwhile, the current congregation of the Orange County megachurch prepares for a major move and has taken on a new name.
The Orange County Register reports that Mrs. Schuller, 83, experienced a stroke earlier this month and was just released from a local hospital. Her daughter, Carol Schuller Milner, told the publication that her mother is "wiped out" but received a positive evaluation from doctors.
"She faired [sic] really well considering. We're really blessed," said Milner, adding that Mrs. Schuller is a bit frustrated that she now has to be so focused on herself after spending so many years in ministry focusing on others.
Milner and her family currently live with the Schullers in their California home to make sure that the elderly couple's needs are met.
The Rev. Schuller, 86, and his wife recently received a Lifetime Achievement Award from an Orange County bank in honor of their local business legacy as well as their "philanthropic spirit and giving back" to the community.
The Roman Catholic Diocese of Orange, which purchased the Crystal Cathedral megachurch and campus in a bankruptcy case in 2012, also received a $1 million gift from the same bank. The money is expected to go toward renovation efforts of the former evangelical Christian property, which has been renamed Christ Cathedral.
The current Crystal Cathedral Ministries congregation, which has been renting the Garden Grove campus from the diocese, plans to transition to their new place of worship in June. The congregation, which appears to be undergoing a re-branding effort, has also taken on a new name, according to longtime church member, John Charles, who serves as the ministry's president and CEO.
"The Crystal Cathedral Congregation will be known as Shepherd's Grove," Charles confirmed with The Christian Post Thursday. "It will be the new home of the televised 'Hour of Power' and the home of our local church. Our first service will be held on June 30 in the new location. The congregation and staff are excited about our new home. Details regarding celebrations will be forthcoming in the near future. Our last service in the Cathedral will be June 23."
In anticipation of the move to the Roman Catholic Diocese-owned St. Callistus Catholic Church, the Crystal Cathedral Ministries held a moving sale last month, getting rid of books, office supplies, music and other collectibles. An agreement between Crystal Cathedral Ministries and the diocese will allow the congregation to gather at the property rent-free until next year.
"Rent payments of $25,000 per month will be due beginning January 2014 and escalate at a predetermined rate every two years thereafter. The length of the lease has not been determined. The sanctuary seats about 1,200, a little less than half the Crystal Cathedral sanctuary's capacity," reads an "urgent message" put out last month by Crystal Cathedral Ministries.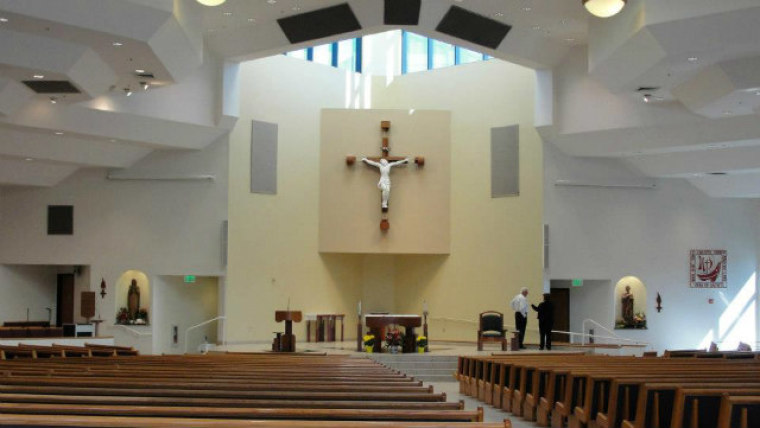 The Rev. Robert H. Schuller and his wife, Arvella, founded the once iconic ministry in 1955 in an Orange County drive-in movie theater. The ministry eventually grew into one of America's largest and touched many around the world with its popular "Hour of Power" program.
Since the bankruptcy proceedings, in which the glass-structured cathedral and surrounding property was purchased by the Roman Catholic Diocese for $57.5 million, the elder Schuller has appeared in court to demand financial restitution for copyright infringement and intellectual property rights related to use of his books and other works by the ministry. The Rev. Schuller was awarded $615,625 by the court, drastically less than the $5 million he had sought. His daughter, Carol Milner, received $10,615 for her various claims against Crystal Cathedral Ministries, while her husband Tim Milner was awarded $77,000 by the court.
The bankruptcy fiasco also led to a breakdown in relations between Crystal Cathedral Ministries board members and church leaders, which included many of the Schuller family members, although the Schuller patriarch's grandson, Pastor Robert V. Schuller, currently leads the congregation.
Once the dust had settled over claims of monies owed, Charles insisted that the ministry "loves the Schullers and wishes them well."
In the meantime, the new church of Sheila Schuller Coleman, former senior pastor of the Crystal Cathedral congregation, has also been moving forward, and recently announced a permanent location for worship services. Hope Center of Christ is led by Pastors Schuller, Jim Penner (her brother-in-law) and Harold Shaw.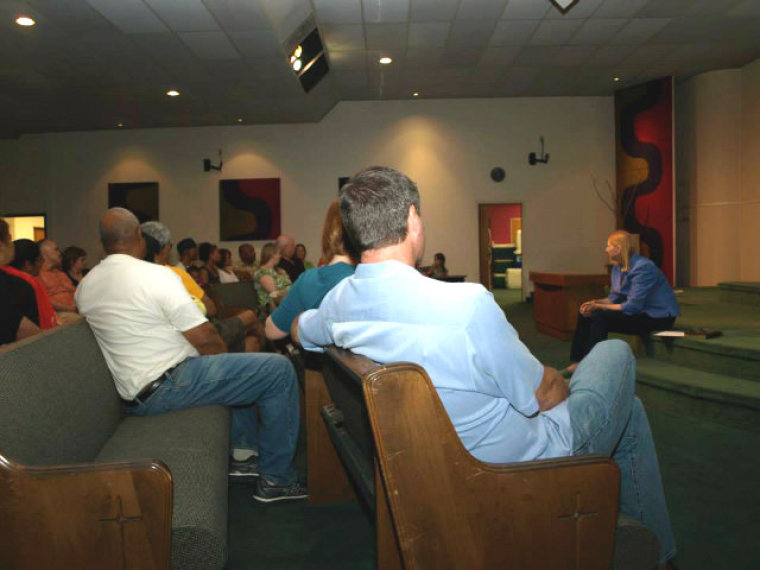 A "special message from Pastor Sheila" shared this week indicates that Hope Center of Christ will start holding services at the new facility on June 2.
"We have more space than we need so we are going to be able to open a thrift store! This is going to be a blessing for the community while raising funds... to help with our missions and ministries," reads Coleman's message.
She added after sharing a Bible passage, "Thank You, Lord, that When You open a door – it is a BIG door – Big enough for You to fit in! Come Lord Jesus and bless the new church home of Hope Center of Christ. May You be glorified in all we do there. Amen."