Cuba Blocks Religious Charities From Providing Aid to Hurricane Irma Victims, Pastor Says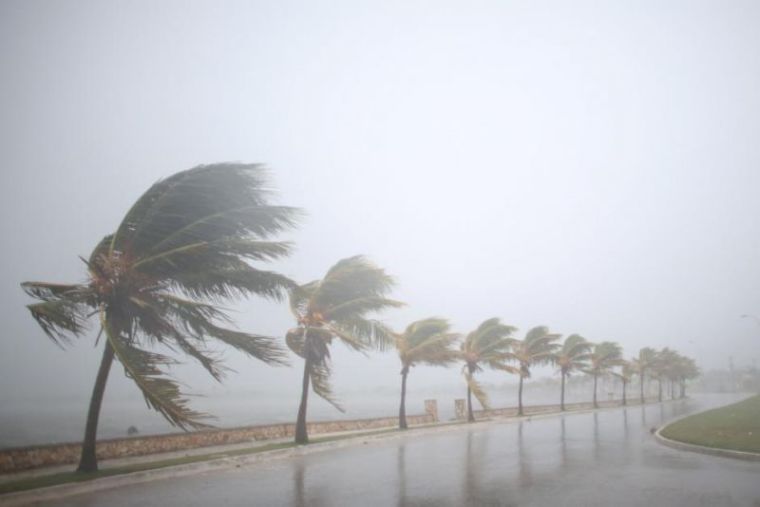 A Cuban pastor who was arrested last year when former U.S. President Barack Obama visited the nation is warning that the communist government has taken action against missionaries for trying to provide humanitarian support to those who have been victimized by Hurricane Irma.
Pastor Mario Félix Lleonart Barroso, a Cuban missionary and human rights activist who's been arrested numerous times for his opposition to the totalitarian government and now resides in the U.S. with his family after being accepted as a refugee in 2016, is warning that the "Cuban regime has not responded adequately" to devastation caused by Hurricane Irma even though countless Cubans lost their homes and properties in the first Category 5 hurricane to make landfall in the island nation in over 80 years.
While victims of disastrous hurricanes like Irma and Maria in other Caribbean nations are at least able to receive the help of major international humanitarian aid organizations, Cubans usually don't have the same access to humanitarian aid following natural disasters because of the barriers put in place by the communist regime.
Barroso told The Christian Post in a recent email exchange that the government even tries to block religious charities and secular organizations in Cuba from being able to provide aid to hurricane victims.
"The communist system controls everything; and requires that all aid must [be authorized] and deliver it. This limits the chances that the Cuban people will be helped in the same way that other countries can be helped," Barroso wrote. "Attempts by churches to help Cuban citizens are viewed with suspicion by the authorities. The regime always tries to subtract the prestige and influences of the churches among the population. From Cuba, I have been warned of threats and even arrests against believers who have only wanted to help."
Barroso stated that he has heard of instances during natural disasters in years past in which humanitarian aid had been confiscated from groups like "Pastores por el cambio."
"In relation to Hurricane Irma, we met two missionaries who belong to the group called 'Caminos de Victorias.' They were detained for a whole day and then released," Barroso recalled. "Many times, the victims are afraid to declare for fear of further reprisals. The regime threatens religious organizations through the [Office for Religious Affairs] that controls everything. The totalitarian state does not accept the role of the churches and limits its action. The social action of the churches is not to the liking of the authorities."
"In each disaster, there are testimonies of people [who are] arrested and threatened," the pastor, who is in his early 40s, continued. "But the regime would never prosecute anyone for this. However, the regime is able to invent other false charges to bring innocent people to prison."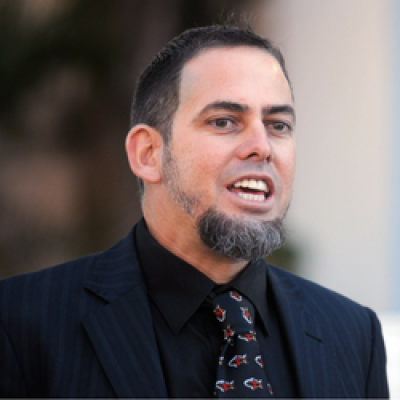 Barroso added that even though the Cuban government receives "enormous sums of money and humanitarian aid" from foreign governments and international bodies, very little of that aid is given to the Cuban people to help put their lives back together. Barroso contended that most of the humanitarian funding the government receives is spent on tourism infrastructure owned by the government that was greatly affected by Hurricane Irma.
"I get news from the people of Cuba to my email telling me that they do not see the aid but that they know that the regime uses them for their own benefit, especially for tourist facilities that are all owned by the government," he wrote. "The government has a monopoly on everything, including the possibility of helping the victims. It is totalitarian power."
Despite pressure from the government, Barroso explained that "churches persist in helping."
"Outside the government, [organizations are] not allowed to help, either from the ecclesial or secular realm," he stressed. "However, both churches and secular organizations try to help as they can, even if problems are sought."
Barroso, a prominent critic of the Cuban government, gained widespread attention last year when it was widely reported that he was arrested hours before President Obama landed in Cuba for a three-day visit last March. While Barroso was arrested, his wife and kids were placed under house arrest.
The incident last March was just one of the about 20 times that Barroso has been arrested for his opposition to the Cuban government since he was first arrested in February 2011.
"My arrest during President Barack Obama's visit to Cuba was my penultimate arrest. I was arrested on Sunday, March 20, that was the day that Obama arrived in Cuba, and I was released after receiving strong threats against my life on Tuesday, March 22, after President Obama left Cuba," the pastor described in an email. "The three days that Obama was in Cuba I was in a dungeon. I was mistreated from my arrest until my release. And my arrest was totally arbitrary. Of course, my arrest and that of many others was evidence that the regime continued its traditional efforts to stifle freedom of expression."
Barroso and his family were accepted as refugees by the U.S. government and arrived in the country on Aug. 18, 2016. Barroso now serves as the pastor of Iglesia Bautista de Waldorf in Maryland.
Now that Barroso is no longer in Cuba, he is making sure his voice and warnings about the totalitarian state of the Cuban government can be heard across the world.
Barroso authored the 2017 book Cubano Confesante, which describes his experiences in Cuba between 2010 and 2016.
Barroso also plans to share his testimony of persecution at the fourth annual Night of Prayer for the Persecuted Church on Nov. 18 at Chinese Community Church in Washington, D.C. He will be joined by persecuted Christians from nations like Pakistan, Iran and North Korea who will also be sharing their testimonies. The free event will be hosted and sponsored by the non-profit 501(c)(3) organization One Body and the Christian persecution advocacy group International Christian Concern.
"More than my person or my family, I will represent all my brothers in Cuba whose rights are trampled underfoot," Barroso declared of the night of prayer. "It is important that Christians in nations like U.S.A. pray for the Christians of the world who are persecuted because we are part of the same body, because it is a mandate of Jesus and because it is a way of thanking you for your different situation."
Barroso said that he plans to share with the audience that it is a true "blessing" to suffer for Christ because "He suffered everything for us."
"But at the same time, I will share my hopes that in Cuba, we can enjoy the religious freedoms that exist in the U.S.A.," he said. "From the event I hope to obtain as a result that those who listen to me can have a more realistic view of what is happening in Cuba. I hope to gain greater sensitivity and solidarity with Cuban Christians. I hope that U.S. Christians can pray more for the Cuban churches. And I hope that Christians who listen to me can also value and protect the freedoms they have in the U.S.A."